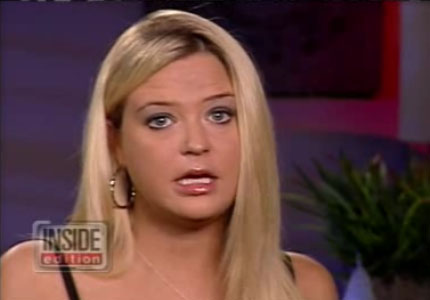 Kate Major, the ex-Star reporter who had an affair with Jon Gosselin, gave yet another tearful interview in which she details the way she was humiliated by the reality star. Major seemed like a jilted ex-hookup with an axe to grind in her first interview, on E! last week, in which she branded Jon a "liar" and a "two-timer" and insisted he was going to hand her the world on a string. "We had plans to travel together, to live together and to be together," she whined, explaining that he promised her he would break up with his other girlfriend, Hailey Glassman, but dumped her instead.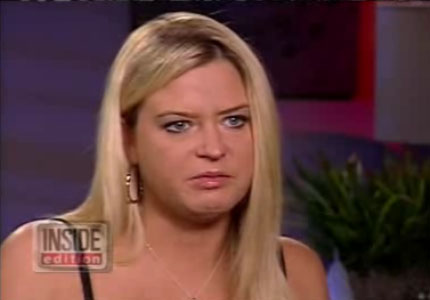 In this week's In Touch, Major goes on about the relationship at length, explaining that she was used for sex. "Looking back, it was all pretty much sexual. That's what he had in mind. I'm deeply upset by the turn of events. He totally screwed me over and acted like a dirtbag." Major claimed that Jon took her to a hotel that he made her pay for and that he had her meet him for sex at his family home. Jon denied to US Weekly through an unnamed "friend" that he hooked up with Major at home or a hotel and admitted breaking up with her by leaving a message on her phone.
Now Major is taking her sob story to Inside Edition. She cries in the interview, a segment of which is available on Radar Online, and says ridiculous things like "he's lying. I wouldn't sit here on national television and making something up like this. It's publicly destroyed me. It's embarrassing to have to admit that. It's awful. For the other party not to admit it also is even more disgusting."
I don't think the issue is that people think Major is making it up at all. We know Jon Gosselin is a cheat and a liar. The issue is that sad, pathetic Kate Major needs to let go and is looking even more unhinged in this latest interview. The guy used her, it happens, move on. She's only making it infinitely more embarrassing for herself by crying on television about it. What's next for her, Access Hollywood, Life & Style? If a friend of mine was crying like that over some married guy she dated for two weeks I would give her a sympathetic ear but tell her that it's obvious the guy is a loser and the best way to deal with it is to try and move on. It can be devastating to break up, and everyone deals with it in a different way, but don't let the damn press know that you're still hurting. Maybe the poor girl needs money though and this is the only way for her.