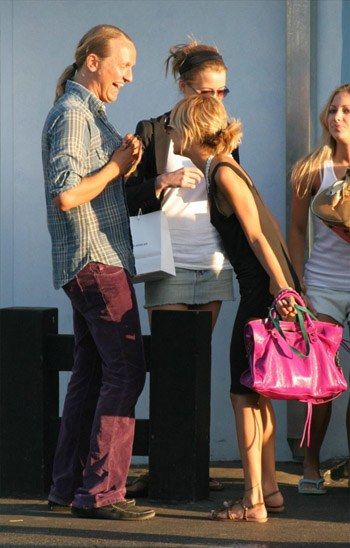 Nicole Richie's foul language in front of an 11 year-old boy while filming "The Simple Life" angered a family and forced producers to discard footage :
The fourth series of the reality show, titled "The Simple Life 4: 'Til Death Do Us Part", features Richie and co-star Paris Hilton taking on mothering and housewife responsibilities. Richie, pushing a baby carriage, questioned the youth, who was innocently playing basketball in his front yard, about how she looked, using a profane word. The boy's father, who was infuriated by the incident, has refused to let the footage be used in the show and issued a complaint to the show's production company E!. The episode, shot in the Castaic neighbourhood of Los Angeles, is scheduled to air in the Spring 2006.
Fox's earlier seasons of The Simple Life were "soft-scripted" in that Richie and Hilton were told what to do and coached to behave outrageously. Richie seems perfectly capable of swearing in front of kids, but this incident was no doubt influenced by The Simple Life producers.
[via]