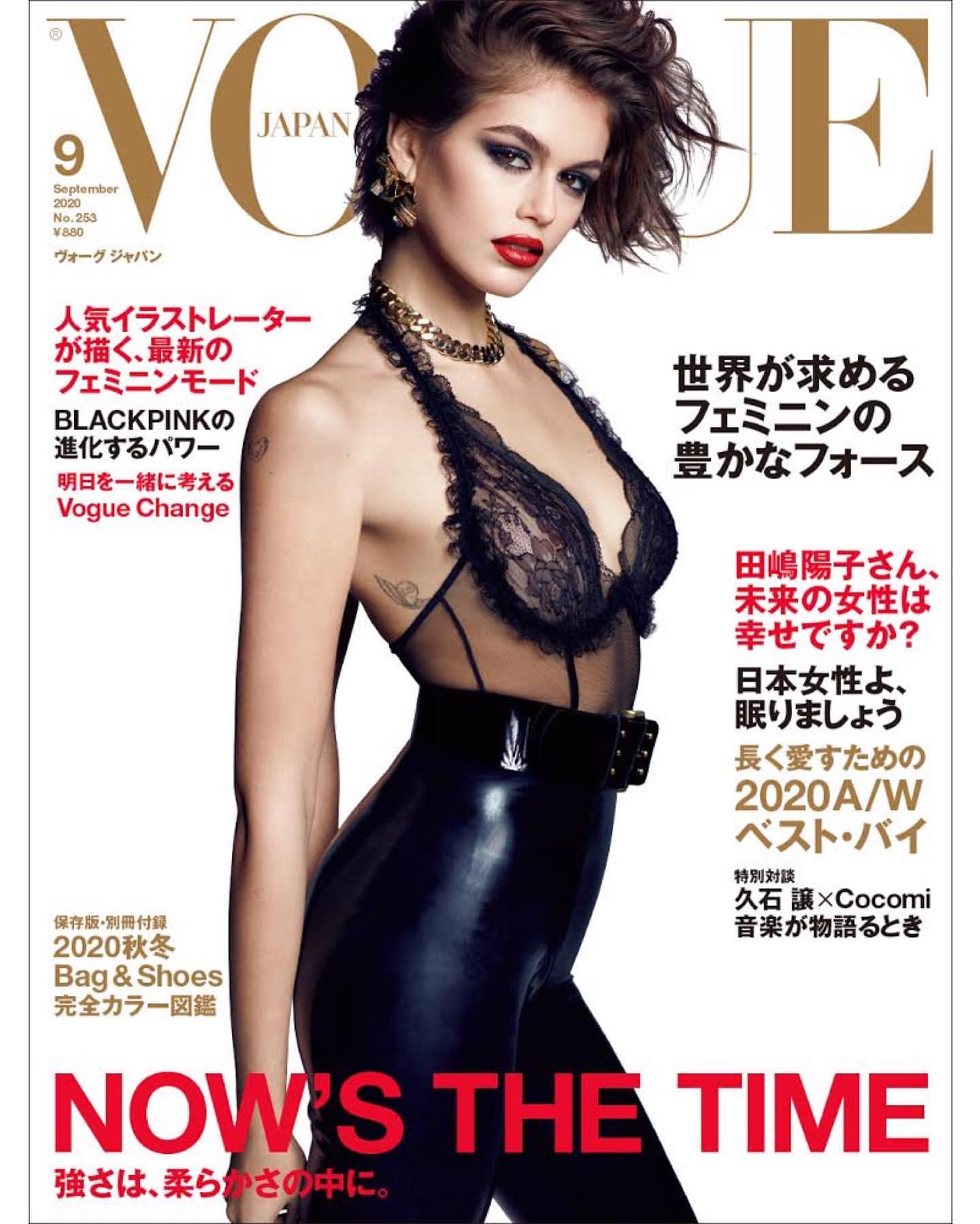 Kaia Gerber turns 19 years old in September. She's a Virgo, a teenager and an in-demand model. I'm not surprised to see her on the cover of Vogue Japan, arguably one of the coolest of Vogue's foreign editions. What I am surprised by is seeing the movement to "sex up" Kaia's image. It bugs, right? Kaia still has that baby face, she's only 18 years old, and Vogue Japan did a "leather and lace" themed cover editorial with her. Is it too much?
What sort of kills me is that Kaia could have had the franchise on "wholesome" branding. With her babyface and youthful aura, her mom Cindy Crawford could have pushed Kaia into the kind of modeling Cindy did for much of her career: sexy, but girl-next-door, blue-jeans Americana. Yes, Cindy did leather-themed editorials and yes, Cindy posed for Playboy and all of that. But not when she was 18! It just feels like everyone in fashion was counting down the days until Kaia's 18th birthday so they could do these kinds of shoots.
Also: there continue to be rumors about how Kaia is possibly dating Cara Delevingne.
Cover courtesy of Vogue Japan, IG courtesy of Kaia Gerber.