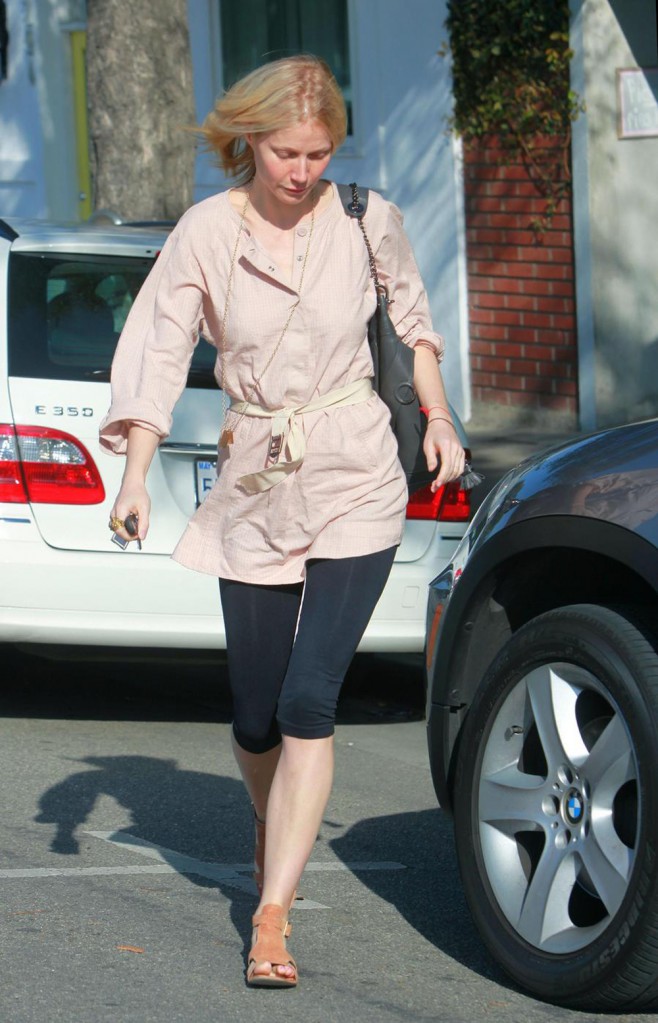 Oh, to be Dame Gwyneth Paltrow. To spend your life with your nose stuck up in the air, snotting at anything, everything you find unworthy. To sanctimoniously dish out lifestyle advice to those poor, unfortunate, dumb, unattractive people who so desperately need your Goop. To pitch hissy fits when someone younger and hotter gets a little bit more attention. To donate your precious time to a cause so that the cause will receive more attention, and then piss all over the media providing coverage by calling them "roaches". Ah, Gwyneth.
According to Betty Confidential, Gwyneth's latest snotfest is about her husband's band, Coldplay. It seems Gwyneth is trying to convince Chris that he needs to start a solo career, and consider leaving Coldplay for good. Chris's response? It was basically "Screw you and the goopy horse you rode in on."
Back in 2004 newlywed Gwyneth Paltrow was asked whether she would consider singing with her new husband Chris Martin's band, Coldplay. The Oscar winner said no, explaining, "People ask if I will sing with the band or do a duet, but always in front of my mind is the Yoko effect. I don't want to be known as the girl who split up Coldplay."

My, how times have changed. Sources tell me the GOOP editor, actress and mother of two is following in the footsteps of the woman blamed for breaking up the Beatles and is trying to convince Chris to say goodbye to Coldplay and consider writing music of his own.

A pal of the Iron Man star says, "Gwyneth has outright told Chris that he should consider going solo. She is busy doing all of her projects and she wants him to diversify as well. She doesn't have a problem with Coldplay, but she wants Chris to think about trying a solo album just to see if he likes it."

The conversation between the couple, who have been battling breakup rumors lately, did not go well.

"When Gwyneth mentioned it, Chris was furious. He loves the band and he has no desire to change things right now. Chris basically ignored her and walked away."
[From Betty Confidential]
There have been many, many rumors about relationship problems between Gwyneth and Chris for years, so is this just another rumor? I'll believe Gwyneth capable of any kind of snotty idea, and since her new thing is giving "lifestyle advice" to peasants, maybe Gwyneth has decided to bring her work home with her. But I have another theory – doesn't Chris Martin think that Coldplay is like the heir to the Beatles? Perhaps he and Gwyneth are both taking a page out of the Beatles handbook, and putting this story out there so people will draw their own John Lennon-Yoko Ono comparisons. I have to say, I'm definitely on Team Yoko if that's the case.
Here's Gywneth leaving the Byron & Tracey hair salon in Beverly Hills on March 25th. Images thanks to Pacific Coast News.