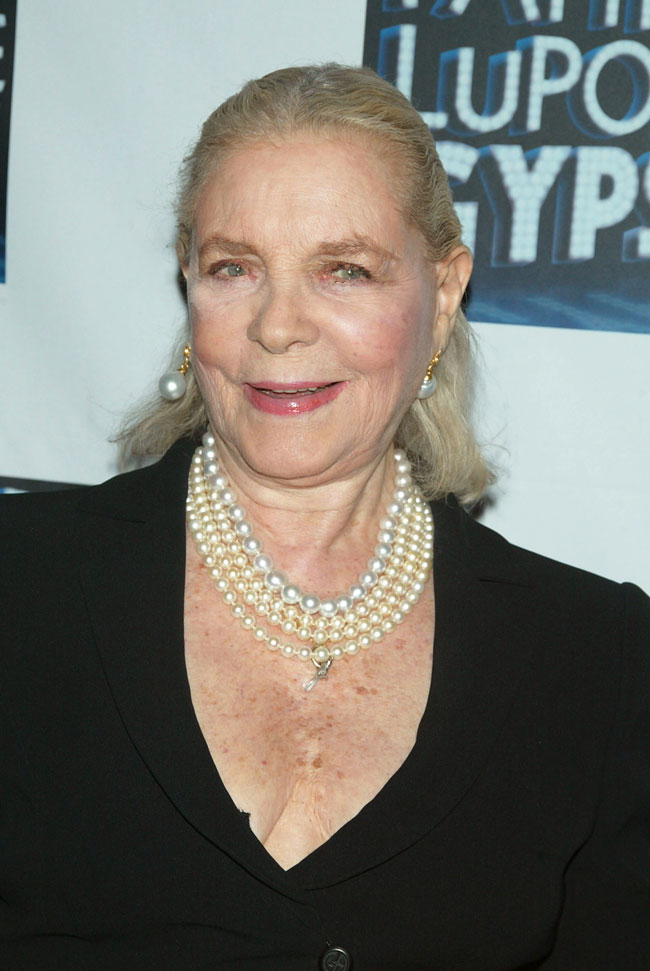 Now that I'm a True Blood fan, Twilight is starting to seem pretty tame to me. I'll still watch New Moon with interest, but I'd much rather see sex, violence, and nudity on a regular basis and imagine that my vampire lover is forceful and unpredictable, not some stalkerish guy who has willingly attended high school for centuries. Screen legend Lauren Bacall, 84, remembers when Hollywood vampires were so menacing you wanted to run from them, not f*ck them or try and get them to be your imaginary boyfriend. Bacall wrote on her Twitter account that one of her granddaughters convinced her to watch Twilight and she thought it was so lame she wanted to smack her. Bacall gave her granddaughter a copy of the silent 1922 German film Nosferatu, in which the vampire is a disfigured cruel creature, and told her that's what vampires are about:
The actress commented that, "Yes, I saw Twilight – my granddaughter made me watch it, she said it was the greatest vampire film ever. After the 'film' was over I wanted to smack her across her head with my shoe, but I do not want a (tell-all) book called Grannie Dearest written on me when I die. So instead I gave her a DVD of Murnau's 1922 masterpiece Nosferatu and told her, 'Now that's a vampire film!' And that goes for all of you! Watch Nosferatu instead!"
[From Broadwayworld.com]
Yeah, Lauren Bacall is awesome. I love how blunt she is. She also shared a picture of her hot 19 year-old grandson on her Twitter account, writing that she was surprised to once see him sipping a scotch and hitting on a woman at a party. She writes "Darlins' do not encourage him by calling him a young Brad Pitt." There is a certain resemblance there.
Getting back to the vampires, I would rather watch bloodsuckers who are sexy but still dangerous. I saw Nosferatu years ago and it's truly creepy and scary. There's only so far you can go with that. You need some sex and intrigue added in for the drama. Twilight is kind of sweetly romantic, and there's a call for that among the younger set, but it's really a departure to have vampires who can go out during the day and who don't bite humans even a little. I'll still get kind of swoony the next time I see Robert Pattinson on screen, though.
Lauren Bacall is shown on 3/27/08. Credit: WENN.com. Still from Nosferatu from Wikipedia