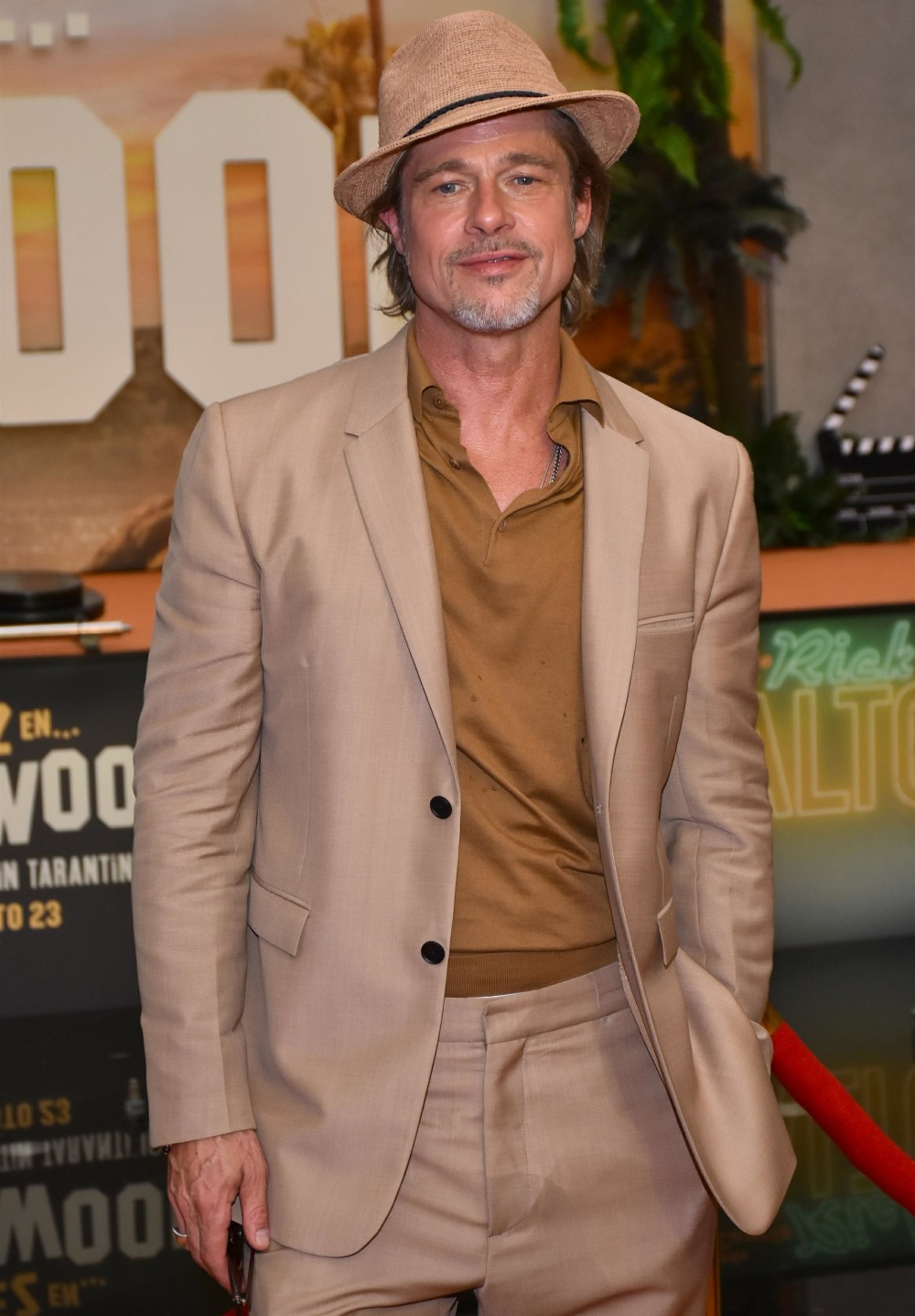 Brad Pitt brought his young girlfriend Nicole Poturalski to the Chateau Miraval for a reason, and not just because he wanted to flaunt his "Jolie-look-alike" on what would have been his sixth wedding anniversary at the place where he married Angelina Jolie. No, he had other reasons. Brad is very into the whole wine-making process, and Miraval has developed some award-winning wines and champagnes. It turns out, this trip was probably about Brad overseeing the latest Miraval launch: a limited release rosé Champagne, called Fleur de Miraval. People Magazine had an exclusive, with quotes from Brad:
The Fleur de Miraval will debut in U.S. markets on Oct. 15. "For me," Pitt explains to PEOPLE, "Champagne conjures up feelings of celebration, quality, prestige, and luxury. But rosé Champagne is still relatively unknown. Backed by our success with Miraval in Provence, I wanted us to try to create the defining brand of rosé Champagne, focusing all our efforts on just this one color."

What went into creating it: Created by the unique and preferred 'saignée' method, Fleur de Miraval (which by French law must be made within the heavily delimited northeastern Champagne department or it cannot be called 'Champagne') is the result of a five-year-long project, long shrouded in secrecy. "The result is spectacular and I'm very proud of it," adds Pitt, who was in Miraval this past weekend in part to finalize details on the Champagne's limited first edition release which consists of 20,000 bottlings. He also participated in the 1200 acre estate's yearly harvest as he has in previous years.

He feels wine-making in his soul: "Miraval isn't a 'celebrity' wine for me," Pitt says. "Above all, it's a wonderful, exceptional estate that I fell in love with, and that I continue to invest in to make it one of the finest estates in Provence. For the wine, I partnered with the Perrin family. They have been winemakers for five generations. Together, we're in it for the long term. It's not just a passing trend." Pitt and Jolie found the property in 2008 (they finalized the purchase in 2012) and while their 2016 separation fueled speculation they would put their 1200-acre French estate up for sale, sources have consistently told PEOPLE they remain committed to the property, viewing it as "an investment for their children."
I mean, with all of the problematic stuff Brad has done and still continues to do, I find his obsession with high-quality wine-making and champagne-making rather normal and unproblematic. I have no idea if this was even what Brad and Angelina originally planned when they purchased Miraval all of those years ago. I kind of feel like Brad just got into it accidentally. But anyway, in case you want a $400 bottle of rosé Champagne, there will be one available in October. It tastes like German lip implants and midlife crisis with a hint of crying at the ocean.
Also: I missed this ET story in previous coverage, "sources" told ET that Brad had been keeping Nicole a secret from his "inner circle" and he's been trying to be "very private about dating." Sources also say they were "introduced through friends" (perhaps even her husband!) and "when they first started seeing each other, they told no one about it." Her friends describe her as "super easy going and very down to earth and far from star-struck, which has been really nice for Brad."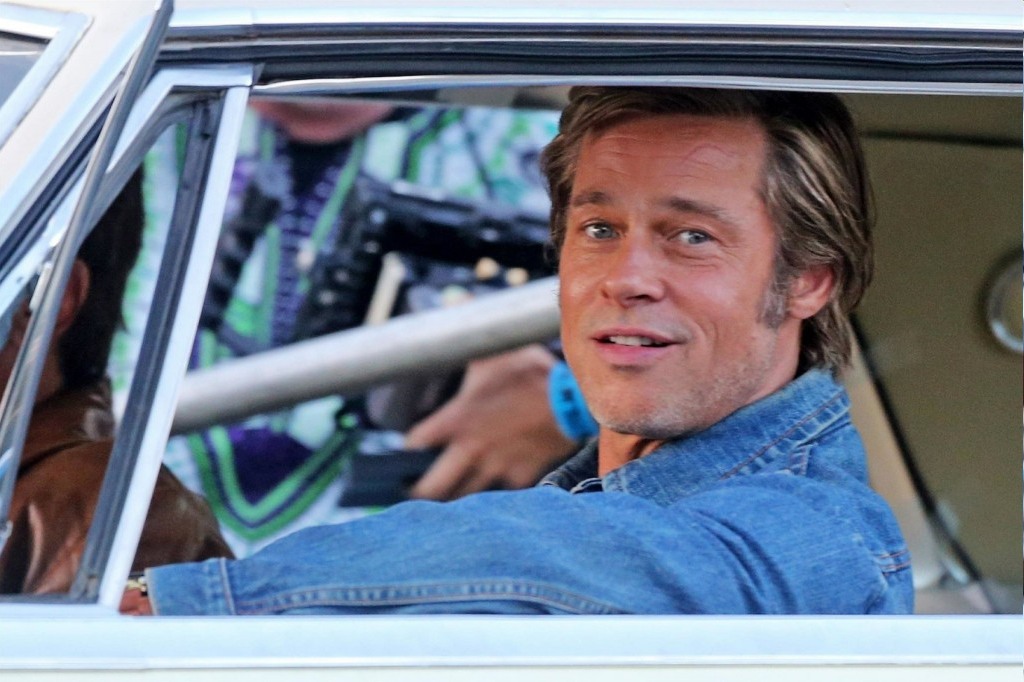 Photos courtesy of Backgrid.