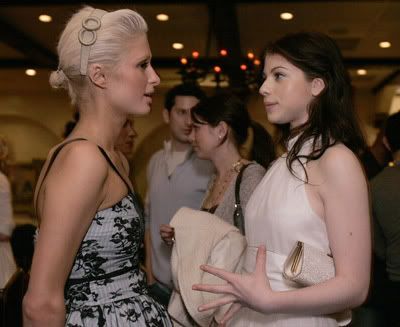 Paris Hilton hosted the Louis Verdad fashion show after party last night in West Hollywood. Hilton's sister Nicky and Michelle Trachtenberg were in attendance.
Trachtenberg is working on a film that is now shooting in Vancouver called Black Christmas. It is about "four sorority sisters being harassed with anonymous and terrifying calls and then killed off one by one during Christmas break." It's a remake of a classic horror movie that we've never heard of. We can't wait.
This guy Louis Verdad looks like a smug little prick. No wonder he's friends with Paris.
Four more pictures after the jump.