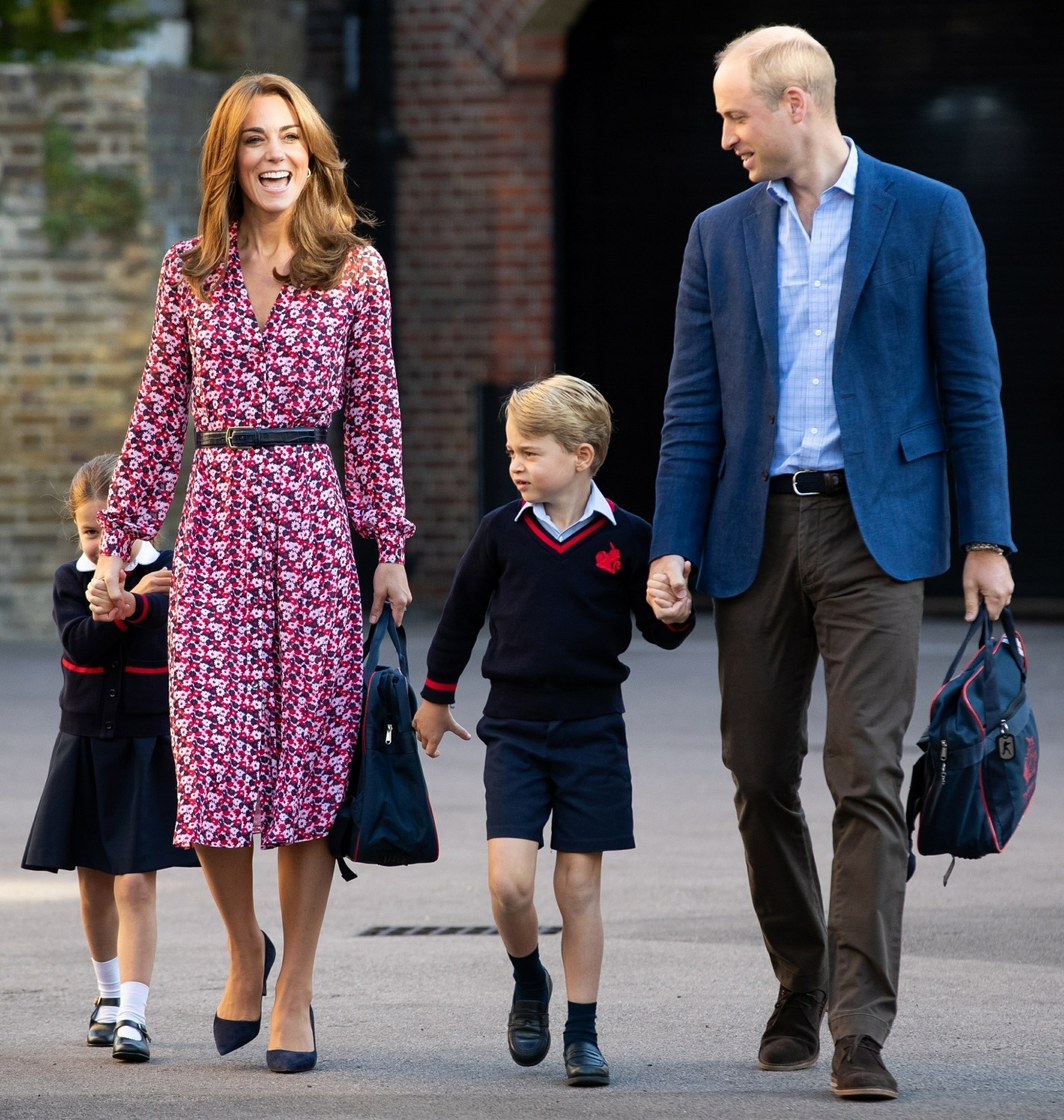 I was so moved by the symbolism of Prince Harry and Meghan's volunteer work on the 23rd anniversary of Princess Diana's passing. They were with preschool aged children, Diana worked at a preschool. They planted flowers and vegetables and sang and danced and played with the kids. Harry brought seeds for forget-me-nots, his mother's favorite. The entire visit was something his mother would have loved, and something designed by Harry to remember his mother.
Meanwhile, Prince William is in Balmoral. He and Harry were in Balmoral 23 years ago when Charles had to wake them up to tell them their mother died. Charles and the Queen kept Harry and William in Balmoral for days, barely allowing them to speak about Diana or mourn her. I would think Balmoral would be such an awful association, and I would have thought that William would do anything to avoid being in Balmoral on August 31st of any year. But that's where he took his family. And they were probably hunting on the anniversary.
Prince George has been immersed in a key royal family tradition — the annual grouse shoot that takes place at his great grandmother's Scottish estate. The young royal was taken by dad Prince William and mom Kate Middleton on the game bird shoot with other members of the extended royal family towards the end of their annual summer break at Queen Elizabeth's 52,000-acre estate at Balmoral Castle.

George, 7, watched the adults take part in the shoot on the 7,000-acre grouse moor at Corgarff — about 10 miles from the castle. They were joined by Princess Anne and her husband Tim Laurence, Prince Edward, and his son Viscount Severn and Peter Phillips.

Kate loves the royal country life — and that includes an enthusiasm for hunting. She reportedly took George on his first grouse-hunting expedition during a visit to Balmoral Castle in 2018. George's siblings Princess Charlotte, 5, and Prince Louis, 2, were not on the outing.

Queen Elizabeth, 94, who is on her summer break at Balmoral Castle, has been welcoming family members to the estate in recent weeks.
I believe William and Kate arrived at Balmoral late last week, which doesn't really explain why they went completely dark throughout the month of August. I kind of suspect that they did manage to go on a "holiday" somewhere and they were able to keep in quiet. As for the hunting at Balmoral… I mean, William went hunting just after his mother died. Maybe that's his way of marking the day. I find it… not as moving and symbolic as Harry's activities. I'm not even saying that as some avid anti-hunting person, I'm not like that at all. People hunt, they teach their kids to hunt, I get that. But I do think George is too young and I just think… I don't know, maybe it was the wrong look, in general?
Update: William can mourn however he likes. I just think the optics of killing animals on the anniversary of his mom's death is bad optics, and clearly William thinks so too, because the photos of the family hunting disappeared pretty quickly.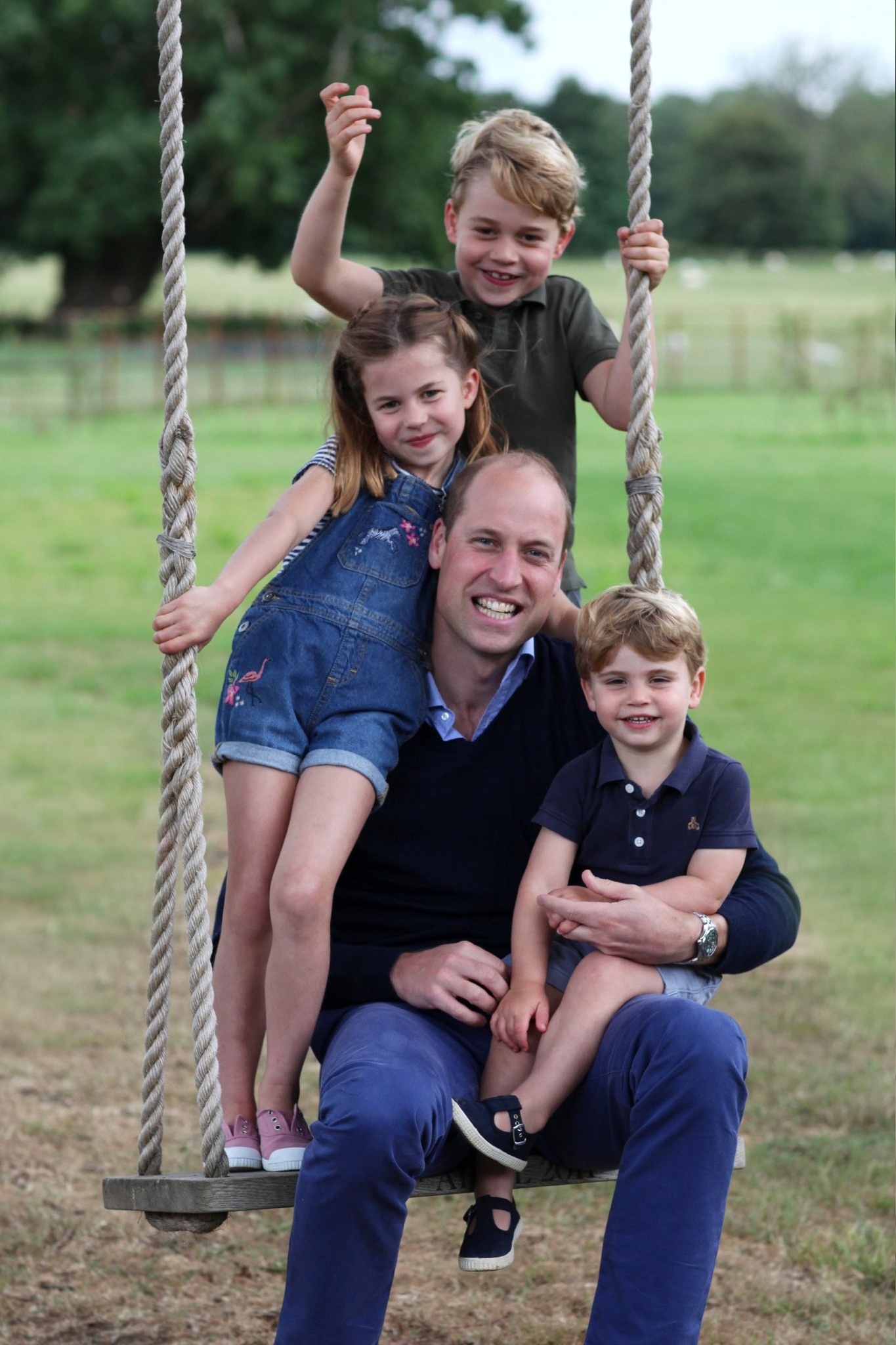 Photos courtesy of Backgrid, Avalon Red, Kensington Palace.