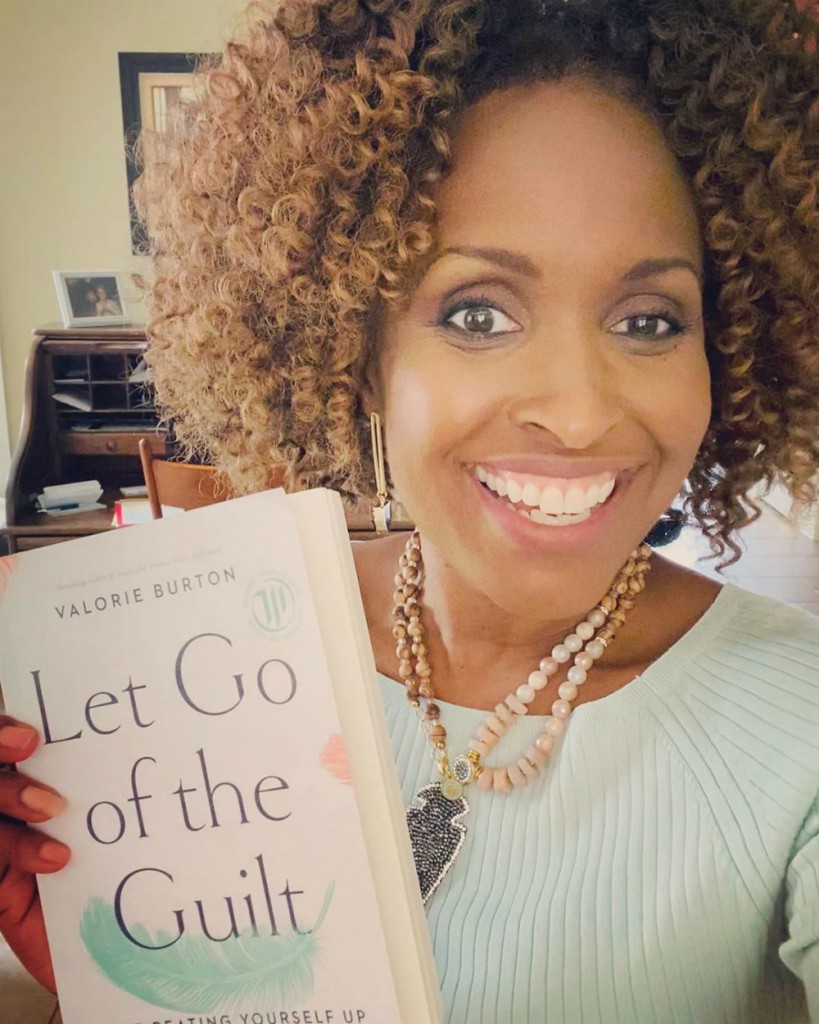 Life coach Valerie Burton called into Today to discuss her new book, Let Go of the Guilt, with Hoda Kotb and Jenna Bush. As the title suggests, Valerie is trying to stop us from making guilt our default emotion in life. To do so, Valerie says we have to first recognize which of the two types of guilt, false or authentic, we have and reset our expectations. Valerie says this is especially important now, during the pandemic. It is such a unique time that we cannot compare our lives to years past.
On false guilt: One [type of guilt] is something wrong or I [have] caused harm. And the false guilt is I feel like I've done something wrong or caused harm even though you may not have, and I think this is epidemic, especially among women.

I went on a plane and a woman apologized to everybody taking the luggage down the aisle, So often we're feeling guilty about how much time we spend with the people we love, how we work and a lot of people having to work while their kids are at home. Whether you put them in school or you have them at school, feeling guilty one way or another.

On authentic guilt: Guilt serves a purpose. When we have done something wrong, we ought to make up for it. There's an upside. Consciousness is the trait that makes people successful, which leads to more happiness but it also leads to more guilt. Oftentimes people who are very conscientious actually feel more guilt because they are always trying to do things right, which means they are always setting themselves up [for] guilt.

On men managing their guilt: I'll never forget dropping my son off at preschool a couple years ago. My husband and I [were] together, and I said I feel so guilty and he's like, 'About what? You know, I'm working, I have this business and he has to go to school.' He is like, 'he doesn't want to be at home with you. He has the bros there at preschool.' He didn't understand my guilt. He's like, 'this is what you wanted, right?' And I'm like, 'Yes, this is exactly the life I wanted.' And yet, I got there and still felt it.

On how to lose the guilt: Reset your expectations. In the middle of this pandemic, if we have the same expectations we had of ourselves of a year ago, oftentimes we end up falling short of those. So we swap those dated expectations for vague ones. Like when we surveyed over 500 people for this, most said they feel guilty about how they eat or not exercising enough. What is enough? If you're not specific about the goals, then you can always do better or do more. So stop and say what does success look like?

On how to regain joy: Number one, reset your expectations. Number two, when you're feeling guilt or any other negative emotion, label it. When it pops up, go 'That's guilt' and that creates an interruption, so we don't react out of that guilt. And then lastly, just push back on it. Question the guilt. Is this true? Am I really doing something wrong? When we do that, we slow ourselves up and set ourselves up for joy.
I've posted the interview below but Today's connection with Valerie is terrible and a lot of what she said is dropped. But what does come through is pretty solid advice. Like many of you (I assume) I feel guilty about everything. That's not even that far into hyperbole, I can't think of something that doesn't make me feel guilty. But I also know it's going to take a very long time to undo that training and I have no doubt that trying to eliminate it from my life will – you guessed it – somehow make me feel guilty. However, I like Valerie's first steps to reclaim our joy. Recognizing guilt is the easiest, for me at least. But I can take the time to ask myself if it's false or authentic guilt. And taking a moment to ask whether we deserve to feel this way or not might help release some of those emotions. Obviously I have some work to do because when I heard Valerie's story about the lady with the luggage apologizing on the airplane, I couldn't see what was wrong with that. I have and will do that again, just like I would if I had to cross over people in my row to use the restroom. I guess I need Valerie's book.
The only thing I will push back on is the part about men and guilt. Although I liked Valerie's answer, Hoda's intro to the question was that she thinks men just don't feel any guilt. While I do think we've been conditioned differently in the area of responsibility, I think men do feel guilt. Maybe they can better let go of day-today things , but most of the men I know carry guilt and want to work on being better.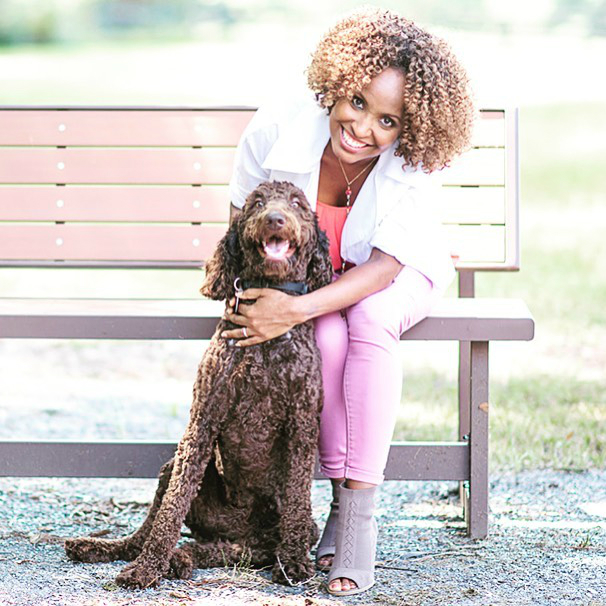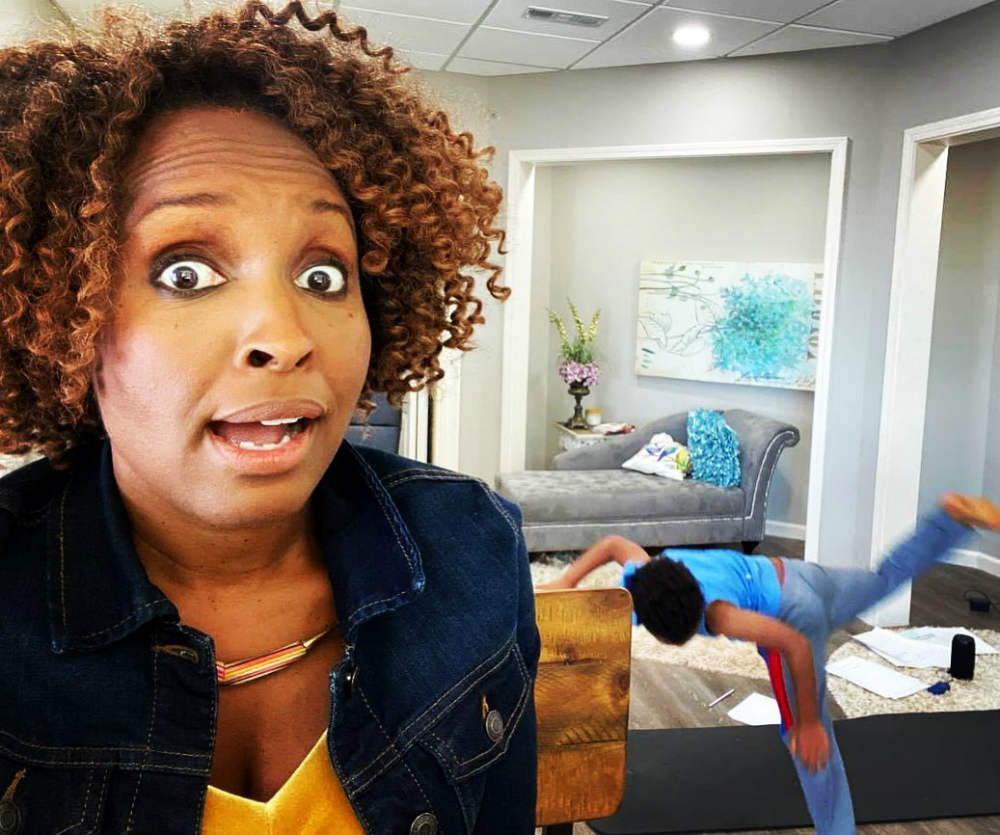 Photo credit: YouTube and Instagram