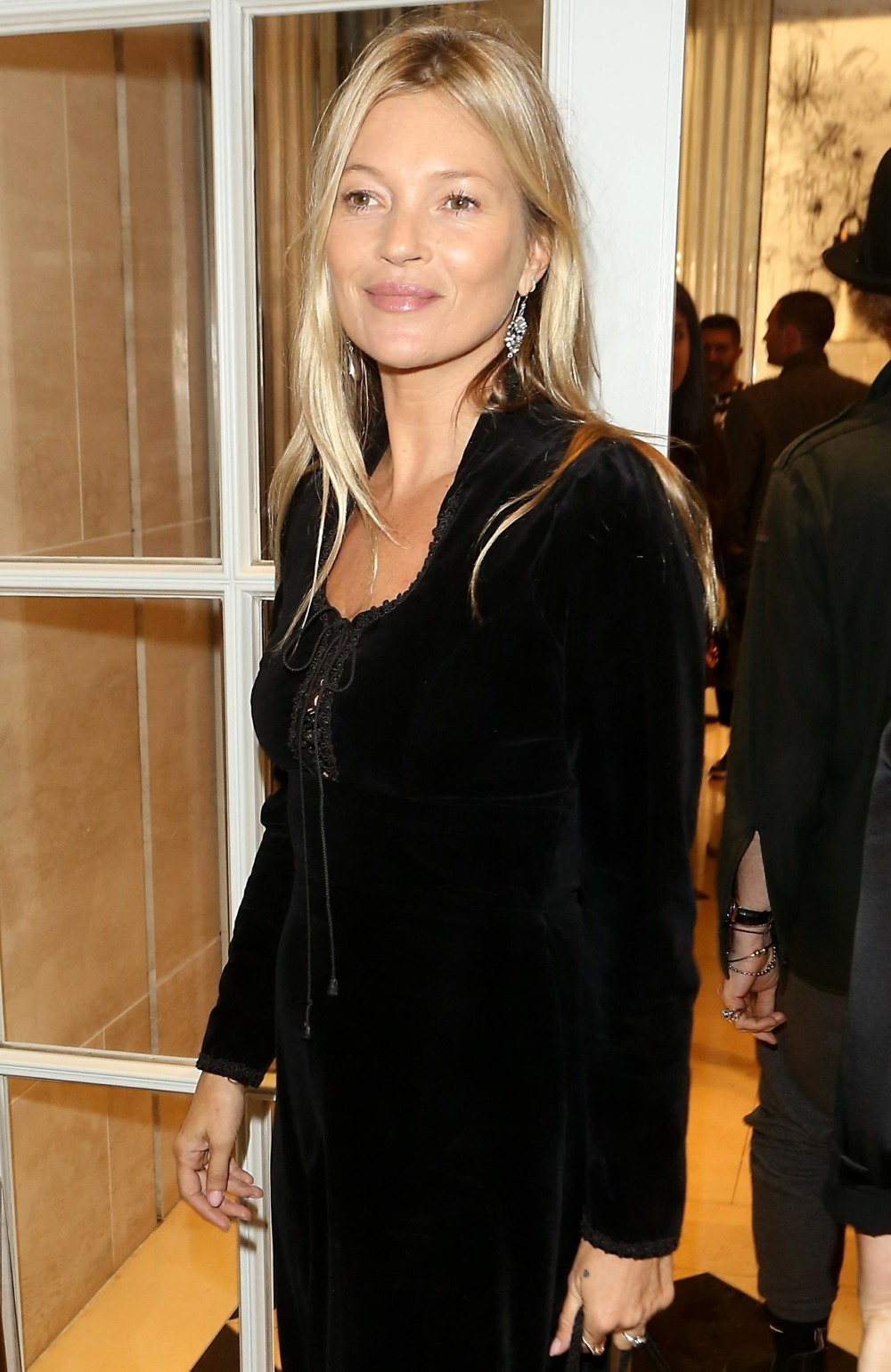 For decades, Kate Moss was basically the Sphinx of the modeling world – a rare modern celebrity whose close friends didn't sell her out, and a model who didn't feel the need to tell everyone her business. Kate has covered millions of magazines, but interviews were always rare. But she's softened a lot in recent years. She's still in-demand as a model at the age of 46, but she's also got side-businesses and she's happy to promote those side-gigs with an interview here and there. She chatted with Vogue about her new jewelry line, a collaboration with the French jewelry house of Messika. There are 70 pieces all designed (or co-designed) by Moss, based on what she likes to wear. She describes herself as a magpie who loves jewelry in general. I loved this piece. Some highlights:
Her love of jewelry. "When I was a kid, I always liked antique things. These days I like to mix it all up. I don't just buy high-end jewelry, I buy little trinkets, bits I like from other people, from antique places… Although, if they are antique, they're probably still a bit high-end."

How she came to collaborate on a jewelry line: "When I met Valérie [Messika, the brand's founder] on set, we just got on really well. It was very organic." On one of Messika's regular trips to London at the beginning of the year, the pair met up for tea, and Moss spontaneously decided to bring along her jewelry box. "I felt like that was the best way to explain what I like and what my taste is, because it's quite eclectic. I remember Valérie saying, 'You're not just pure rock and roll like people think.' I have Art Deco pieces and Victorian pieces and '70s things; it just depends on what mood I'm in. I think she was quite surprised by that."

She's always been obsessed with jewelry: "As a kid I would always save the smallest present wrapped up under the tree at Christmas for last, hoping it was going to be a piece of jewelry, but it never was. I suppose I'm making up for that now!" It was when her modeling career took off that Moss began splashing out on the pieces she still treasures to this day. "I remember being in Milan for the shows, and I went to Pennisi—it's a jewelry shop that I think Miuccia Prada goes to—and I bought these emerald and gold antique earrings that eventually Craig McDean shot for Vogue Nippon. It was then I started collecting. I can't pass a jewelry shop without looking in the window now."

The people she idolizes: "Because it's high-end jewelry and they were talking diamonds, I was just thinking decadence, and imagining some billionaire hippy like Talitha Getty—that was my dream inspiration. Oh, and Elizabeth Taylor, of course. Nobody loved jewelry more than her."

She wants diamonds on the beach: "When I'm in Ibiza, I like to wear diamonds on the beach. When I go swimming in the sea, sometimes I'll just wear my emerald ring that I got from Jade Jagger, because the colors look so beautiful in the water. I know that sounds quite decadent, but that's why I love jewelry—it gives me pleasure, it definitely brings me joy."

She's a magpie: "Oh definitely. Definitely. If there's a girl with a lot of jewelry on—or any jewelry on at all—I can't help myself. I'll say, 'Ooh, that's nice, ooh, that's lovely.' I just love it…. I'm definitely an impulse buyer. If I love it in the moment, I have to have it. If I want to wear it right that second, I can't leave the shop without it."

Her most treasured pieces: "I always remember this diamond Tiffany necklace I wore for my first jewelry shoot with Camilla Nickerson for American Vogue. I was like, 'Oh, my god, that's just the most dreamy thing I've ever seen,' and someone bought it for me! That was a very memorable moment. I also have a baby ring from when I gave birth that feels special. A lot of it is memorable from birthdays or when I've treated myself or presents from people that are sentimental. Jewelry is all about memories, really, isn't it?"
Honestly, I dare anyone to read Elizabeth Taylor's My Love Affair With Jewelry and not come out of it daydreaming about having that kind of spectacular collection. That sounds like Kate Moss too – sure, she's probably always been a magpie, but as she grew up, she idolized the glamorous women who were always dripping in jewels. She associates glamour WITH jewelry. And so do I, honestly. Damn, I would love to see Moss's private jewelry collection.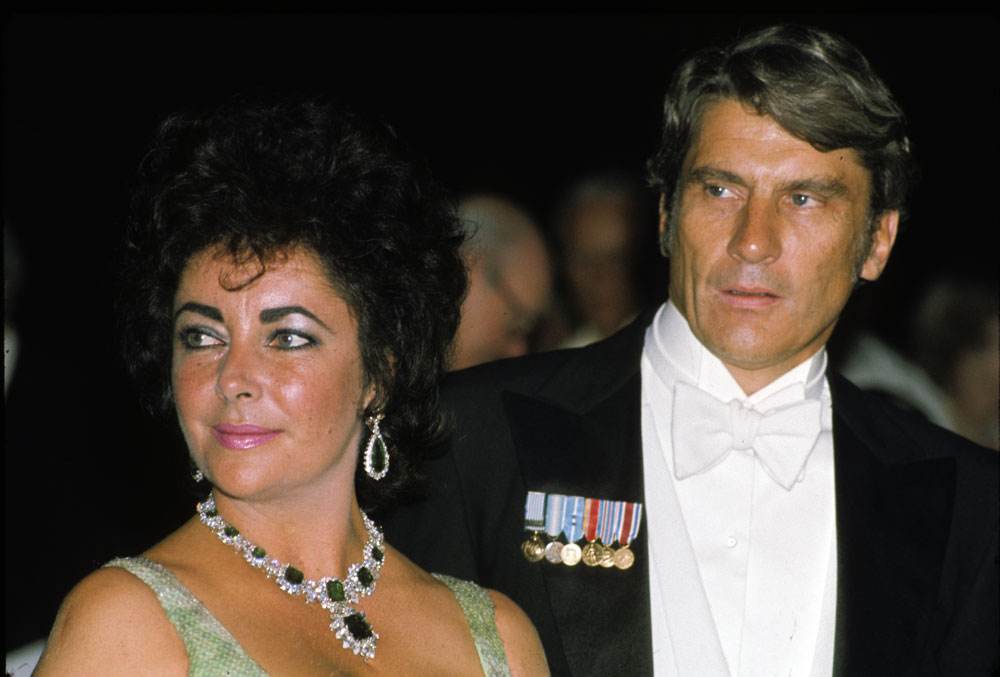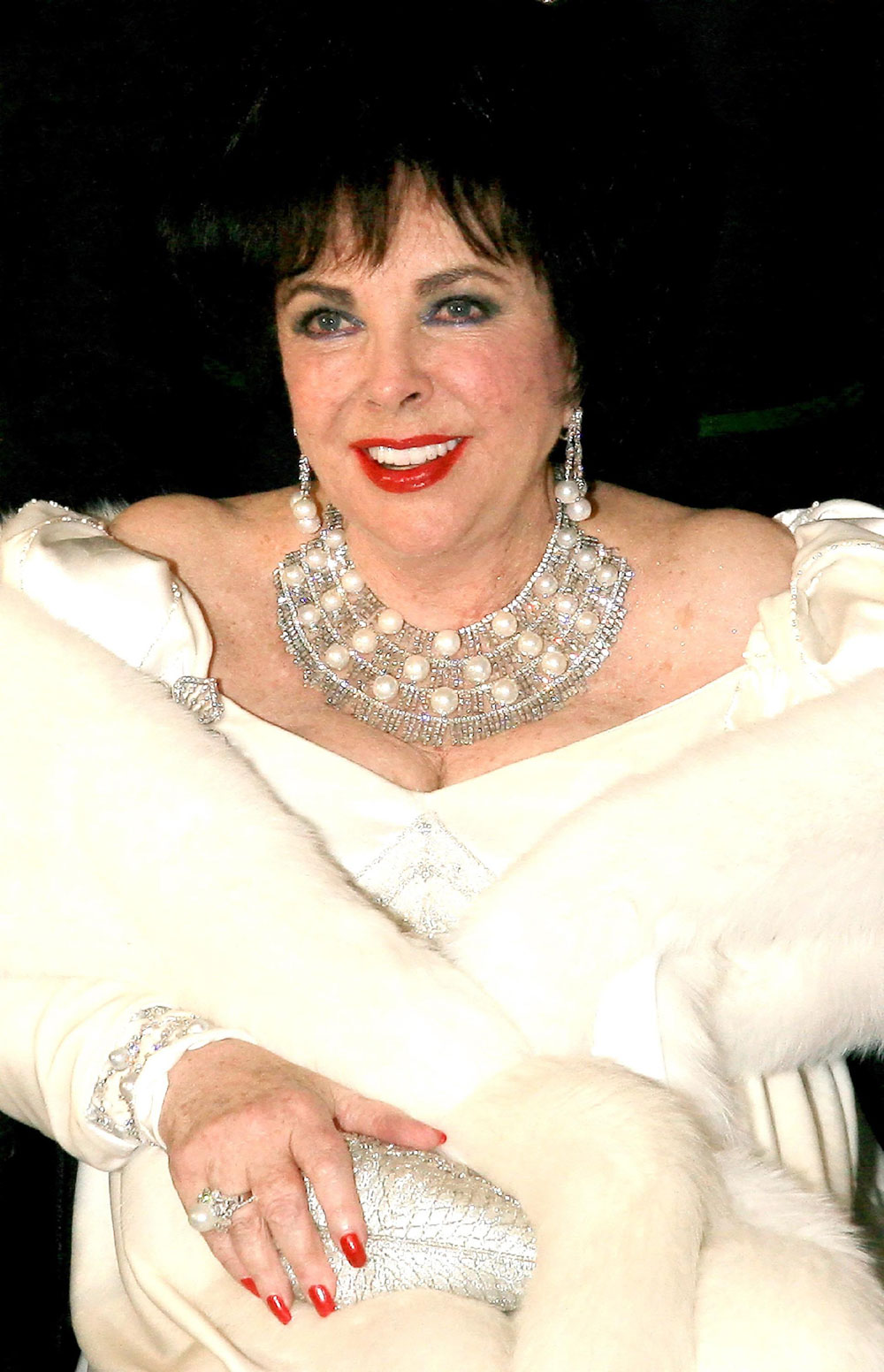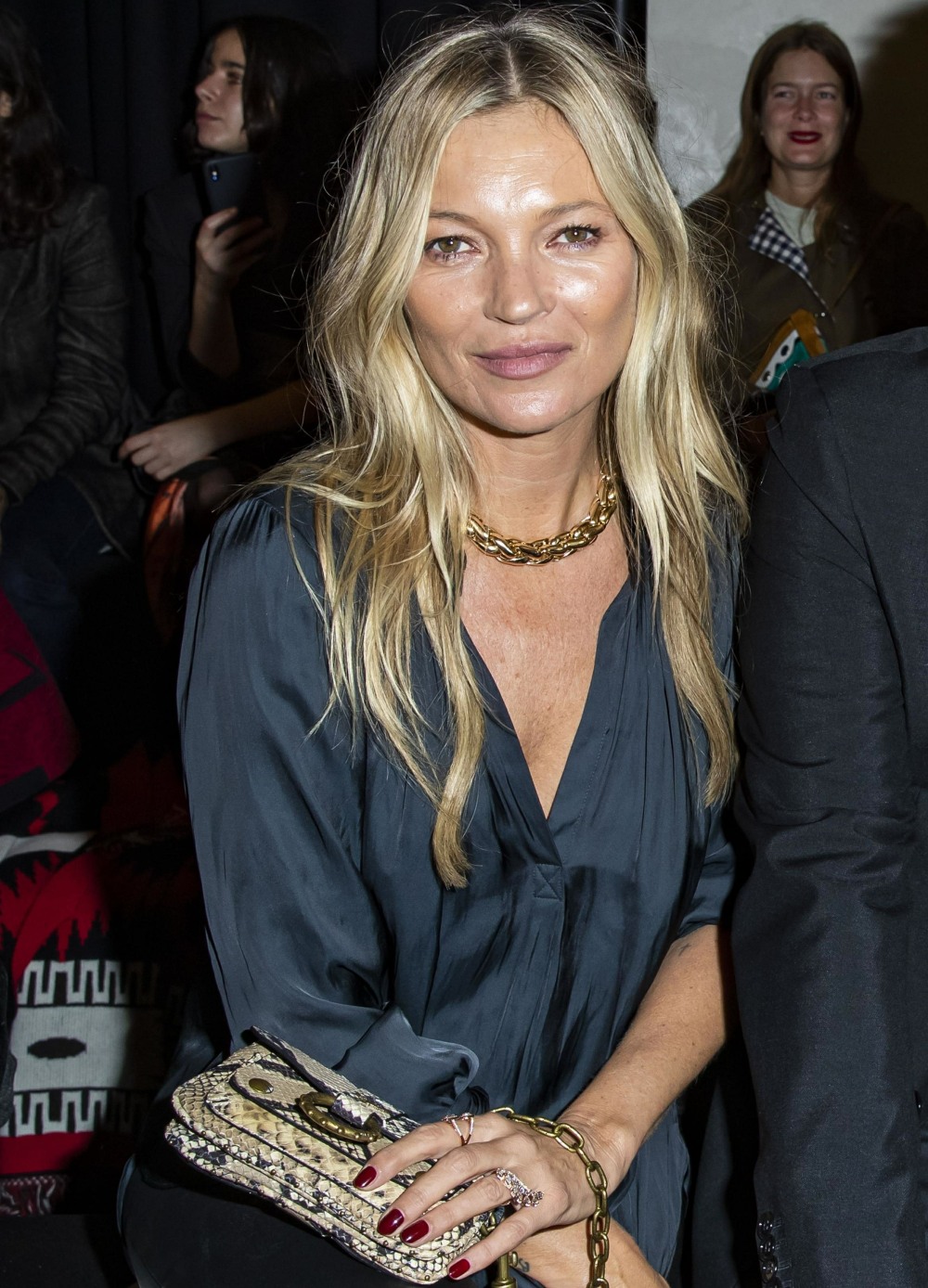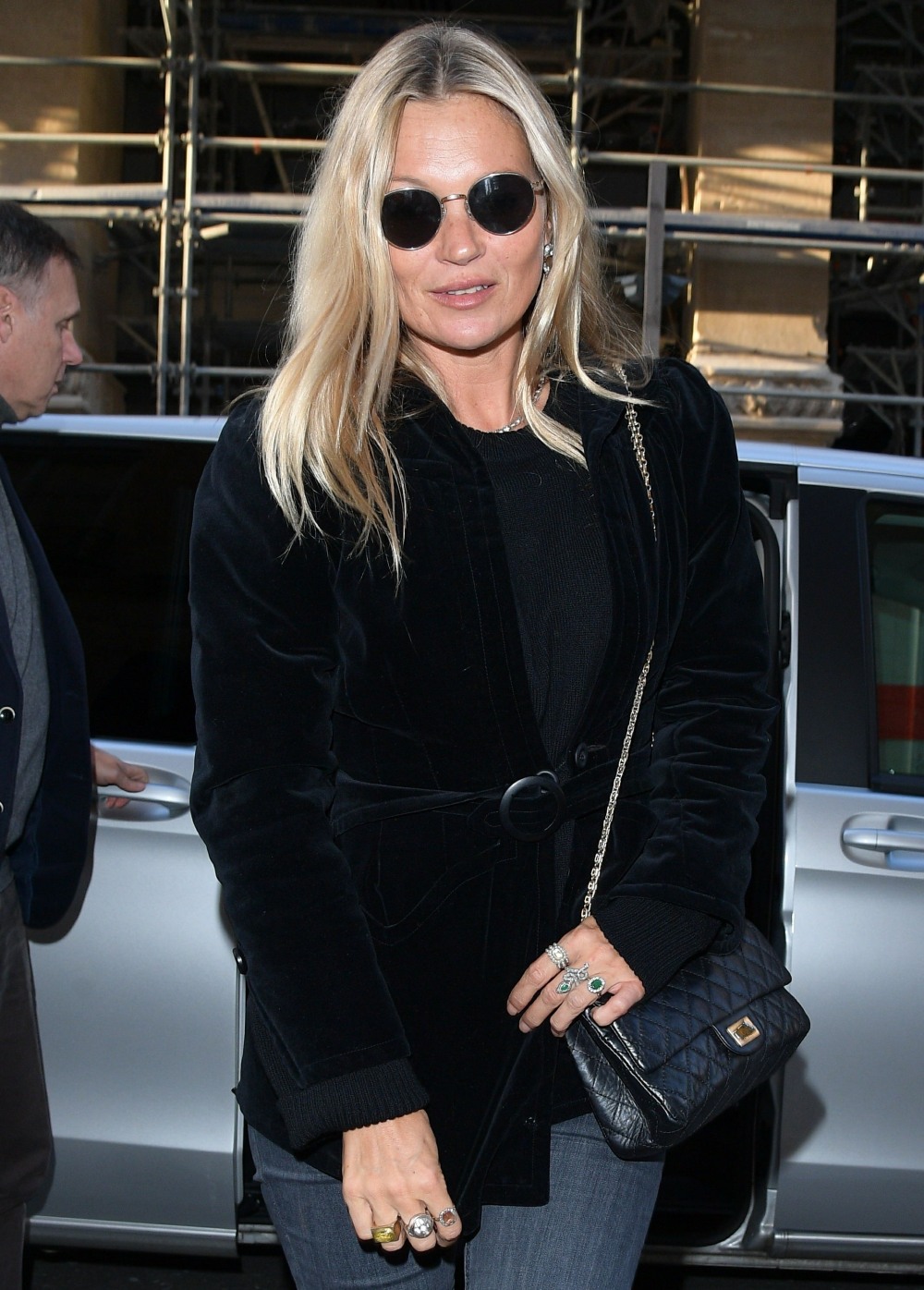 Photos courtesy of Backgrid and WENN.