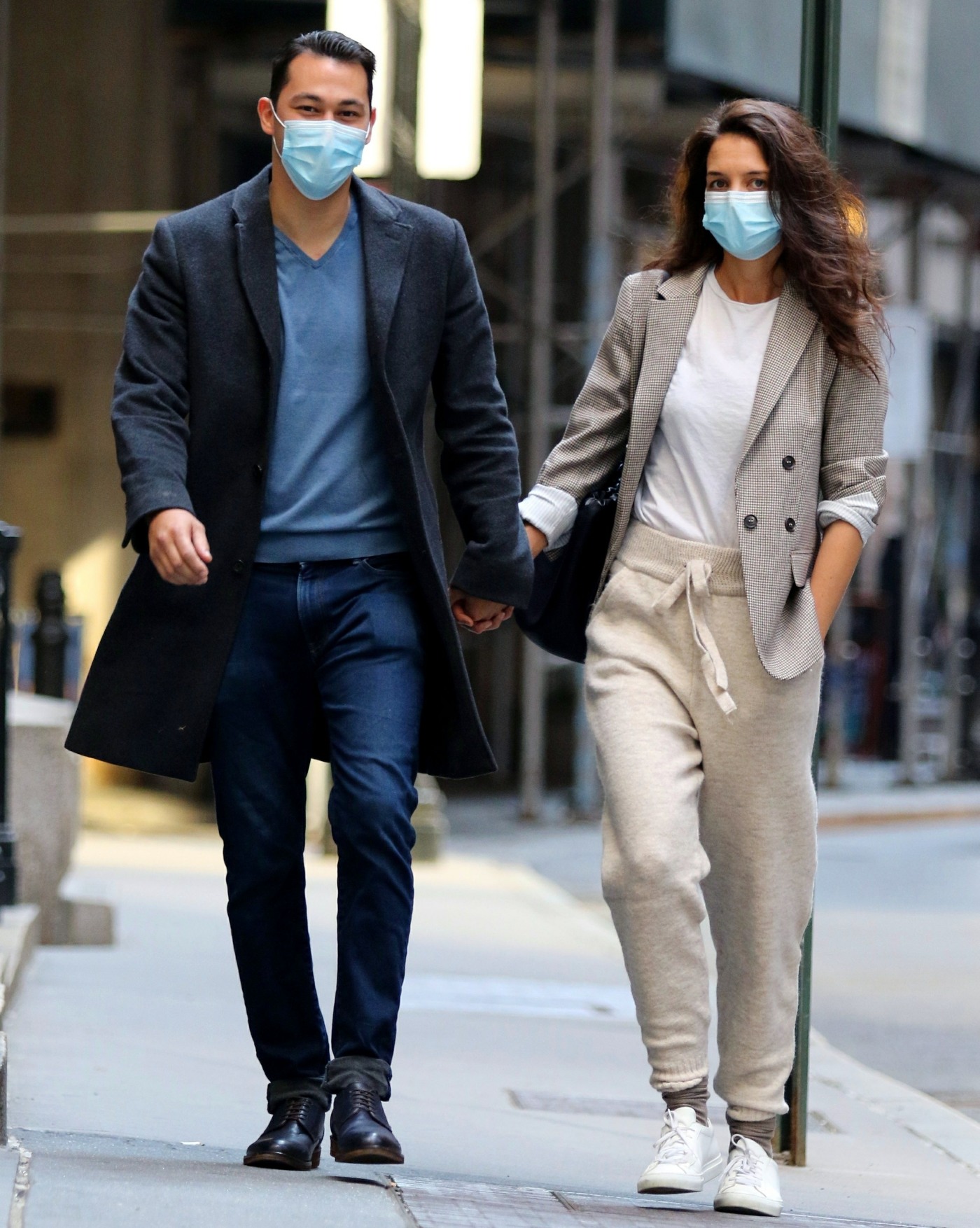 I dubbed Katie Holmes and Emilio Vitolo "the New Afflarmas" because of the swiftness they went from "casually hanging out and doing very exclusive pap strolls" to "super-serious and spreading their love to as many paparazzi as possible." It took about three weeks to get to this point. These photos are of Katie and Emilio out and about in New York yesterday. From the photo agency, Backgrid:
Katie Holmes and boyfriend Emilio Vitolo Jr. are seen walking hand-in-hand after taking a ride in his red Pontiac from Katie's Soho apartment all the way to Downtown's Wall Street area. Emilio arrived at Katie's apt to pick her up, but first Katie invited her Chef boyfriend to her apt where the couple spent half hour inside before going for a joyride in his red Pontiac. The Chef was a gentleman as Katie patiently waited for him to open the car door for her. The new couple were all smiles as they spent the day touring New York City.
"A joyride in his red Pontiac…" I…I can't believe she's 41 years old! Joyrides in Pontiacs lost their luster for me personally when I was, like, 17? I mean, first flush of love after a while, for sure, and she seems very happy that she's with a guy who wants to be in public with her.
Also, I don't understand her outfit at all, but I actually kind of dig that about Katie – she's never really followed trends, she's tried to be a trendsetter. She's really going on dates with her man wearing knit (possibly cashmere) joggers, white tennis shoes and a blazer from the '80s. Also: Andrew Cuomo is going to yell at Emilio personally if Emilio continues to fuss with his mask.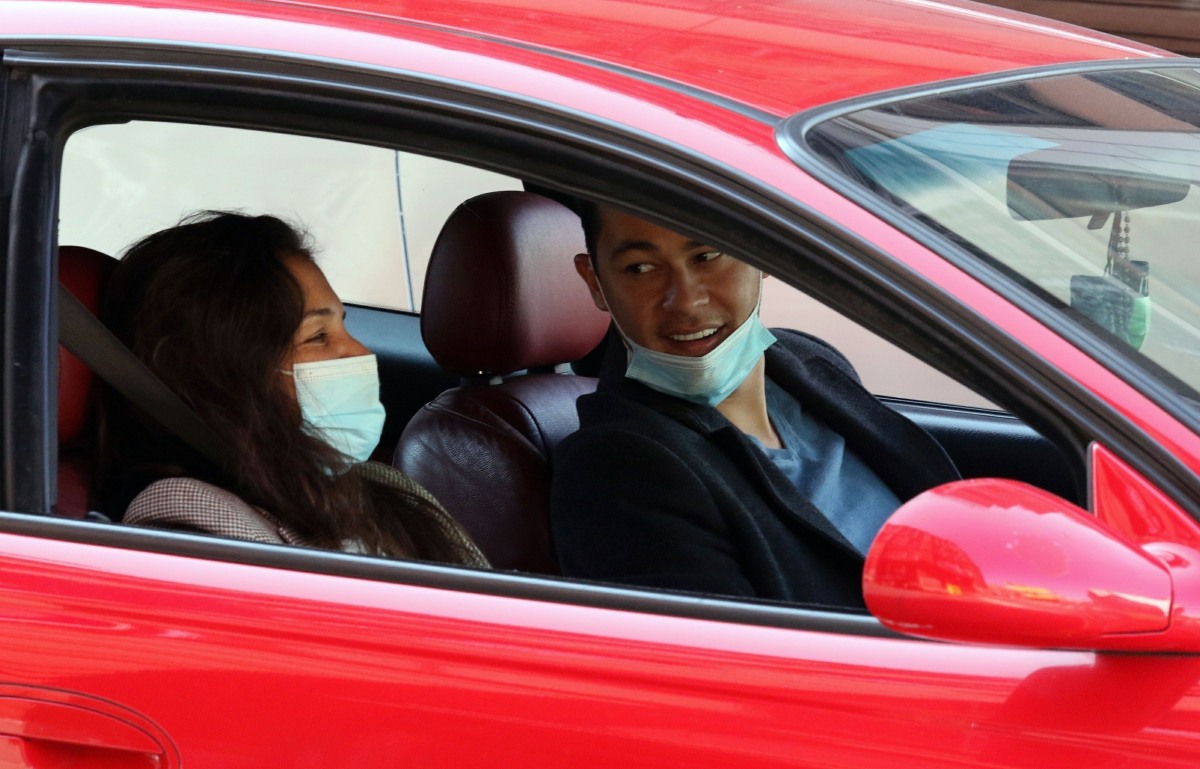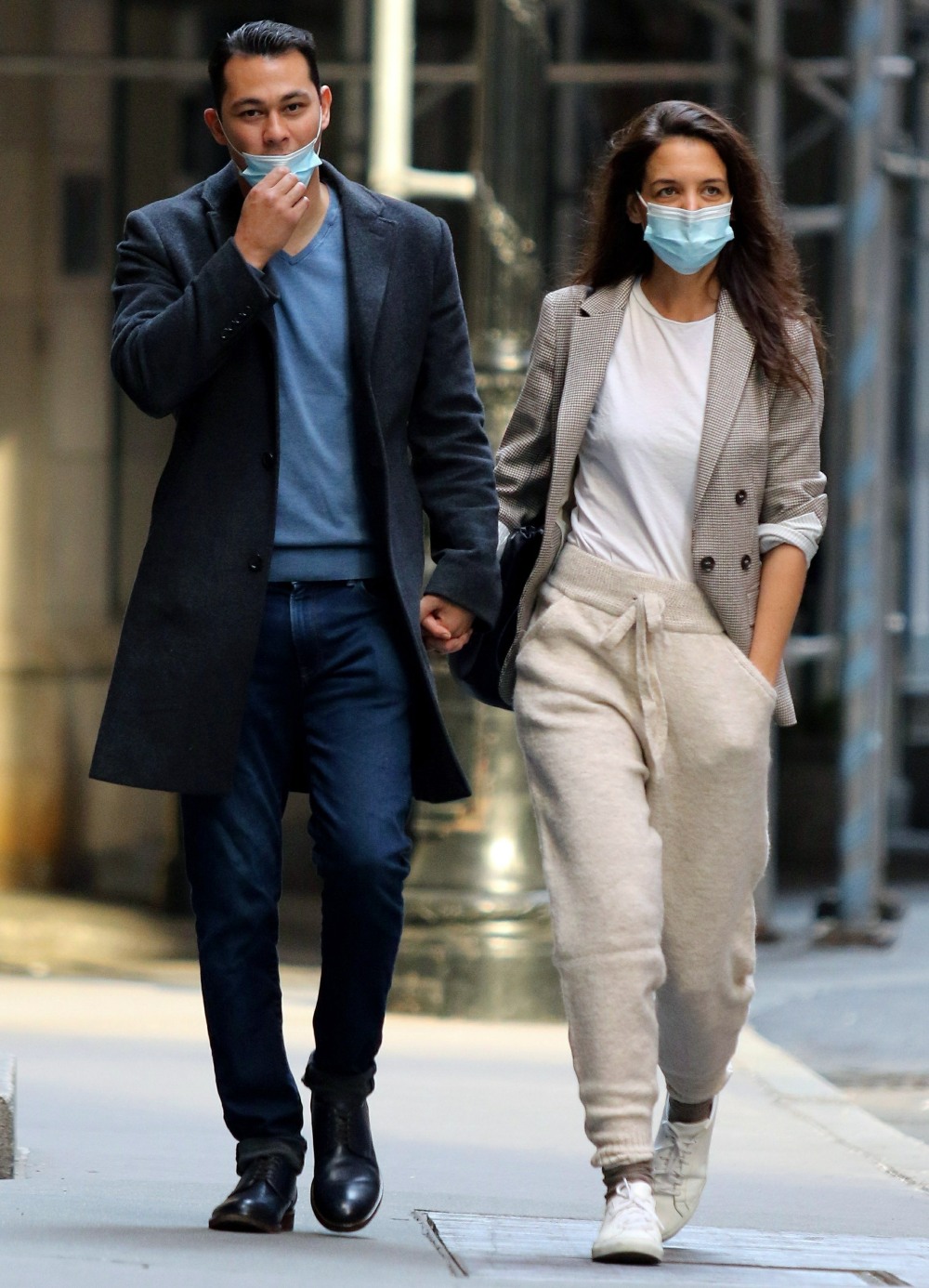 Photos courtesy of Backgrid.