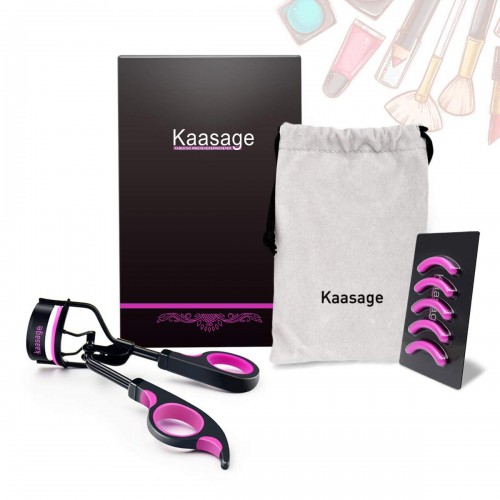 I just binged season one of a British makeup artist competition show on Netflix called The Glow Up. One of the finalists gave this incredible tip for eyelash curling (that's in the last episode during the section where they're presenting to a crowd and it's the only guy who is left). You curl the eyelashes normally using the wand on the full lash. Then you put the curler towards the interior of the eye and curl the lashes again, aiming slightly toward the nose. This really works and makes my eyelashes look even fuller than they did before! I use this eyelash curler we featured in July and I highly vouch for it, it really works. My daily go-to mascara is L'oreal Voluminous Million and I really like Essence Princess Lash for more dramatic looks. (You do have to use a lash comb with that.) Here are some more things Hecate and I are looking at!
A natural, eco-friendly vegan dry shampoo that's so affordable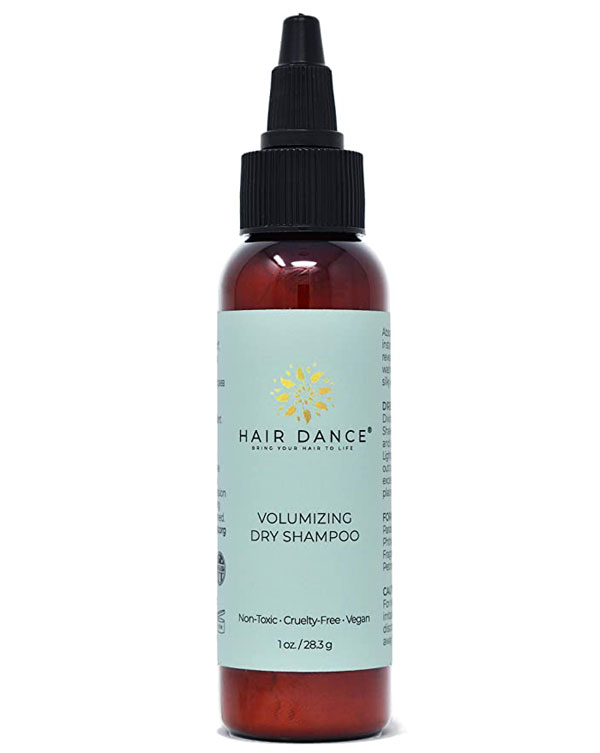 From CB: I'm always looking for a new dry shampoo. I used to use Not Your Mother's unscented but I made the mistake of buying the scented version once and it was so perfumey. Plus it's aerosol and that fills the whole room and can be cloying. This non-aerosal dry shampoo by Hair Dance has no talc, parabens, baking soda, or phtalates. It has over 3,500 ratings, 4.3 stars and the same score on ReviewMeta. It's $10 for an ounce and is a spray powder. Reviewers say a little goes a long way. One wrote that the bottle lasted ten months and they used it three times a week. The before and after photos are convincing. They write "I've been able to go from washing my hair every day to washing it every 4th day because of this product," "It smells wonderful and gives my hair extra body and fullness." "Have never loved a dry shampoo more! This is a lightweight powder and lasts for ages."
An all natural eye cream to reduce dark circles, puffiness and fine lines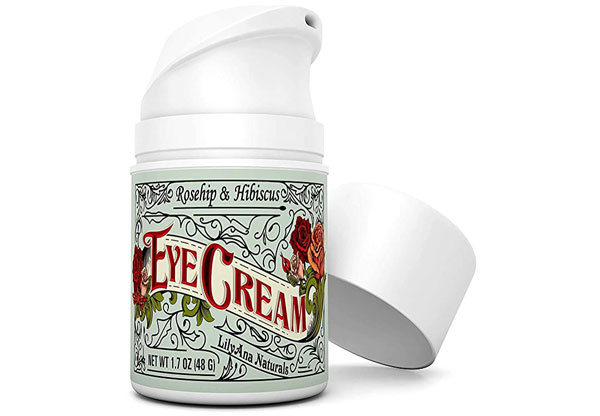 From CB: I get asked to find eye creams so often, but it's difficult because a lot of them have fake reviews. This eye cream by LilyAna Naturals is all natural with ingredients like rose hip, hibiscus, aloe and vitamins A, B5, C and E. It has almost 9,000 ratings, 4.2 stars and the same score on ReviewMeta. There are before and after photos showing that it does seem to work on dark circles and puffy eyes. A lot of reviewers say it reduces fine lines and that they use it as a face cream as well. It's thick and a little is said to go a long way. Women write "Still cannot believe what a difference it has made in the lines and wrinkles around my eyes. I use it twice a day, and actually use it for my entire face and my neck," "This cream does help reduce the puffiness and dark circles on my eyes" and it "has a nice thick consistency that absorbs like a dream and there is no discernible aroma, just a mild, pleasant, natural scent."
An ultra hydrating night cream for mature skin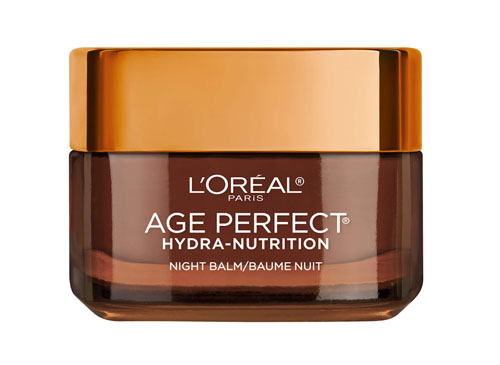 L'oreal Age Perfect Hydra Nutrition Night Balm is just $14 for 1.7 ounces. It has 784 ratings and 4.3 stars on ReviewMeta. It's a deeply hydrating cream best suited for mature skin. Women say they're amazed at how well it works and that they wake up with softer, plumper-looking skin. It's said not to aggravate blemishes and to be as rich and luxurious as expensive high end creams. "It appears heavy initially but absorbs within 5 minutes and keeps me moisturized for most of the day," "A little goes a long way. It is perfect for very dry skin, especially in the winter months. Used sparingly, it is also good for daytime use under make up."
A three pack of lasting, easy-to-use soft twist braids to change your look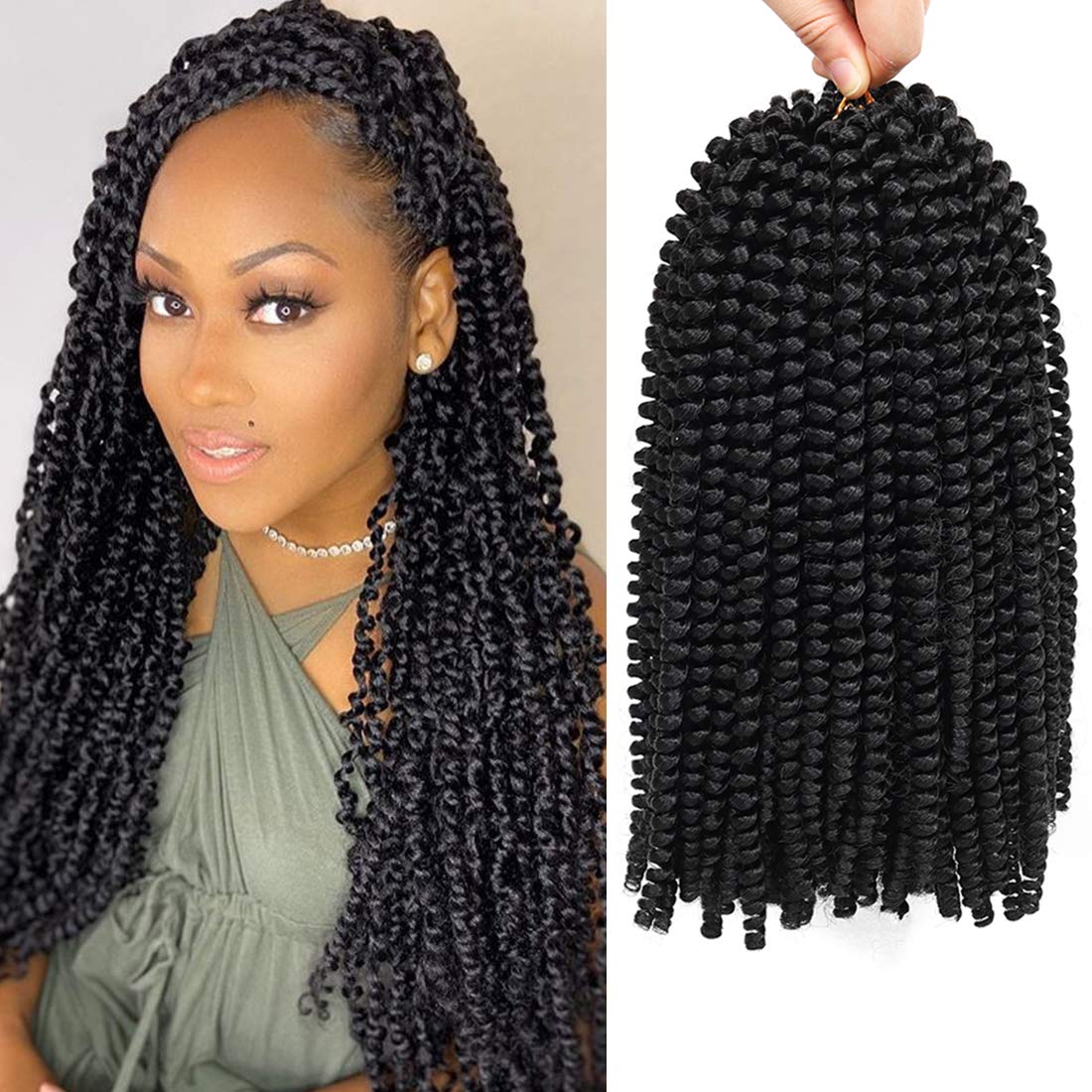 From CB: These twist braids from Beyond Beauty are just $24 for a three pack of 8 inch braids or $32 for a three pack of 12 inch bundles. (The photo above is for the 12 inch braids, the photo at the bottom of the post has ombre twists that are 8 inches.) They come in darker and lighter colors including cute ombre versions. They have over 4,700 ratings, 4.6 stars and a perfect score on ReviewMeta. There's also a video showing the before and after process of putting in the hair. Women say they're easier to work with than they expected, that the hair is "super light" and the curls are "soft and bouncy." They write "This hair is very light and mimics real natural curl patterns!" "I have gotten so many compliments and questions" and "The hair is so light (great for avoiding too much tension) and very soft to the touch. I've experienced no itching." It's said to be easy to maintain too. "I have even been able to retwist the hair 3 times with no issues other than requiring a bit of patience. Curls are still beautiful."
An eco-friendly reusable notebook to digitize your ideas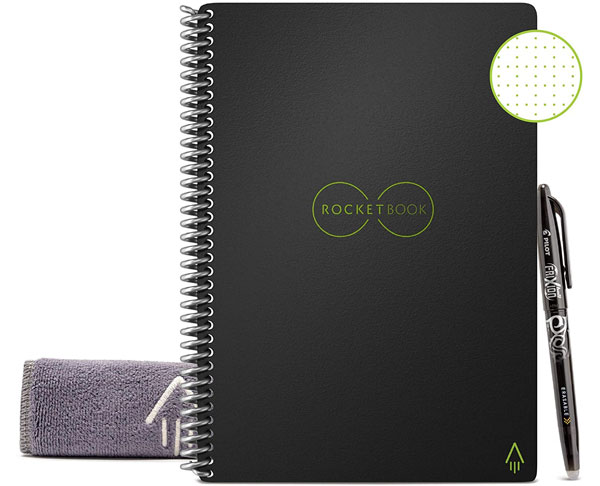 From Hecate: I saw this on Buzzfeed over the weekend and you know I'm addicted to notebooks. I like the idea that I could cut down my footprint by consolidating all my random thoughts in one place. The app it uses sends those notes to the storage area of your choice, which is huge. I'm always jotting down ideas when I'm writing and desperately trying to find them later. This Rocketbook model has 23,000 ratings and 4.3 stars on ReviewMeta. It comes in eight different pretty colors. One reviewer said that part was made really easy, "Rocketbook gives you multiple options to instantly send your notes just by simply making the symbol on the page." Obviously I would never spend over $30 for a regular notebook but if this replaces the 10 or so I buy a year, it would pay for itself. Another reviewer so it's worth the price, "Overall, I love love love this product and will keep using it and recommending it to others." I'd love it if these could work for my kids' classes as well. I have to buy 3-4 notebooks each semester so I'll ask their teachers.
A cuticle revitalizing oil for long, strong nails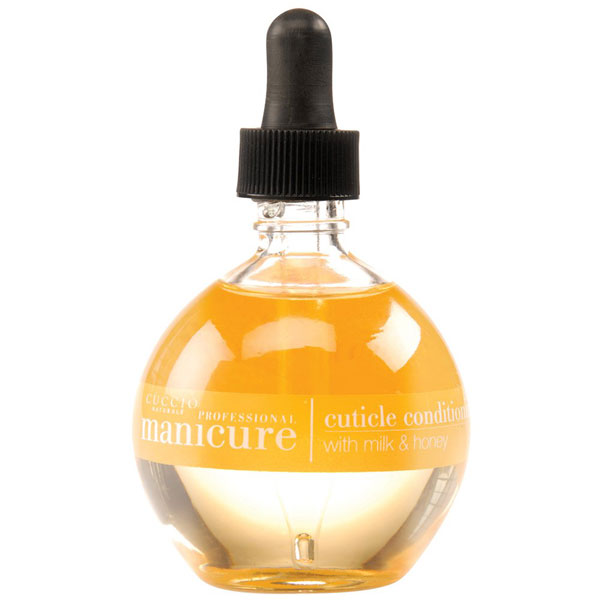 From Hecate: I've been bitching about my nails ever since COVID closed down my nail place. I have found a version of Kiss acrylic press ons that I really like, but they last a week if I'm lucky and that can get expensive. Since I really never go outside, this is the perfect opportunity to improve mine. Just because I haven't been able to grow nails in over 5 decades doesn't mean this isn't my year! I read several reviews that say this cuticle oil is a great way to start and it's only $6. It has over 28,000 ratings and 4.4 stars on ReviewMeta. But the real selling point is that it is 100% cruelty free and paraben free. One reviewer who sounds like she has the same issue I do, said, "I purchased this cuticle oil 3 weeks ago and my nails have grown longer." It comes in two versions, Milk & Honey or Pomegranate & Fig and is made with natural cold pressed oils and vitamins that apparently soak in very quickly, "It absorbs really quickly and doesn't feel super oily or leave a oily film/residue," which also won't some off on your clothes or anything else you don't want it to. The only warning is that the bottle is supposed to be designed to "sit" in two angles to make it easier to use, but reviewers said it was actually kind of awkward so best to just keep it upright.
A 3-in-1 pastry scraper set for all the recently converted bakers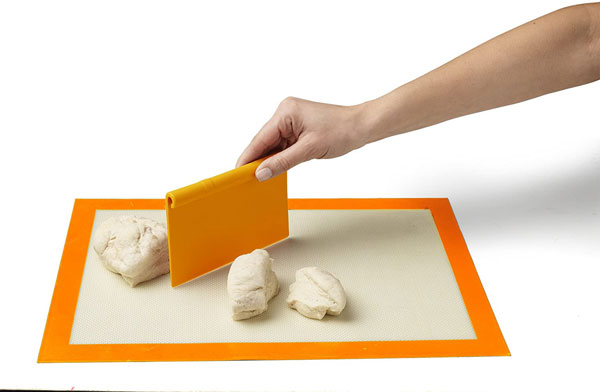 From Hecate: I was making spaetzle the other night and ran into the issue I always run into: I had no efficient way to scrape the dough along my spaetzle lid, because I, somehow, bought the only one on the planet that doesn't come with it's own scraper! But one of these would have come in handy. Not to mention my spatula never gets enough out of my mixing bowls. The set included two straight-edged scrapers that also serve as dough cutters, one stainless steel and one plastic, and one curved to scrape a bowl. Plus they all wrap together for easy storage. This has over 1,600 ratings and 4.6 stars on ReviewMeta. One reviewer said it was worth it, " because of their design, they nest one inside the other, which is great for not only keeping track of them, but saving space in the pantry." Another said they really help with kneading, "I was able to knead my bread much faster and keep it from sticking to the board with these tools," which I didn't realize you needed to do with tools and explains why I suck so much at breadmaking.
Thanks for reading and commenting on our affiliate post! If you make any purchases through these links we get a small percentage and appreciate it.