Gigi Hadid and Zayn Malik have welcomed their daughter! Both Gigi and Zayn posted photos of their newborn girl on their social media, and both used artsy black-and-white pics of the baby's hands. So far, we don't know the name of Baby Girl Hadid-Malik, but I'm excited to hear it! I feel like they'll go with a name that's slightly off the beaten path, but still somewhat familiar. I wonder if Zayn is pulling for a name of Pakistani origin. There are some beautiful ones!
We also don't know when Gigi gave birth? Gigi says "this weekend" – so I would imagine that Baby Girl *just* made it to the end of Virgo cycle. The last day for the Virgo sign is September 22, which was Tuesday. So… yeah, the baby is a Virgo! Hurray! We need more Virgos in the world. The world would run much more efficiently with more Virgos. Gigi is a Taurus, Zayn is a Capricorn, just FYI.
I also have no idea where Gigi gave birth? She was in Pennsylvania, on her family's farm, throughout her entire pregnancy, right? I wonder if she gave birth at a local hospital, or whether she did a home birth. Anyway, congrats to the young family and I hope everyone is happy and healthy!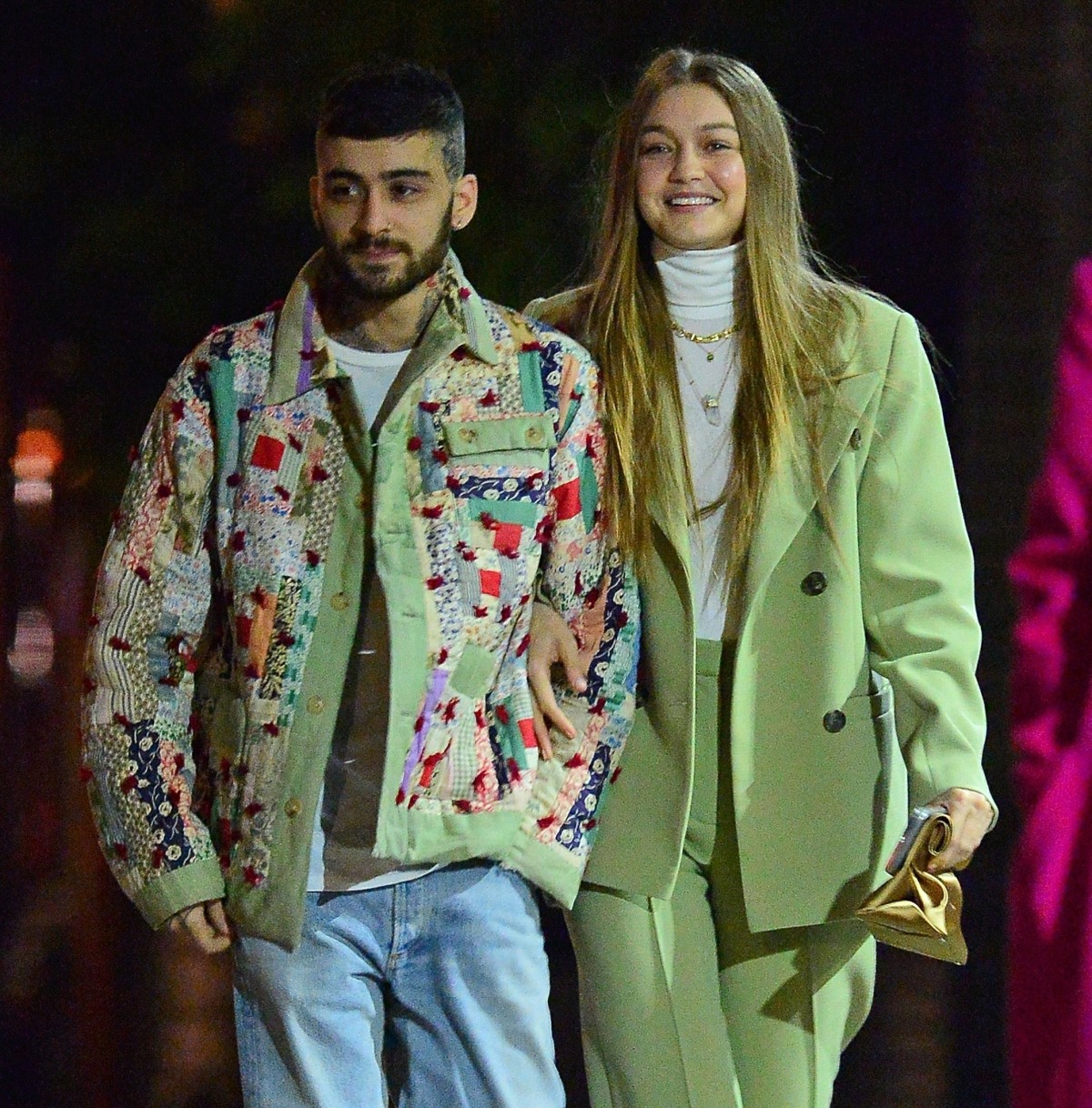 Our baby girl is here, healthy & beautiful🙏🏽❤️to try put into words how i am feeling right now would be an impossible task. The love i feel for this tiny human is beyond my understanding.Grateful to know her, proud to call her mine, & thankful for the life we will have together x pic.twitter.com/nvhfOkk2fw

— zayn (@zaynmalik) September 24, 2020
Photos courtesy of Backgrid, social media.