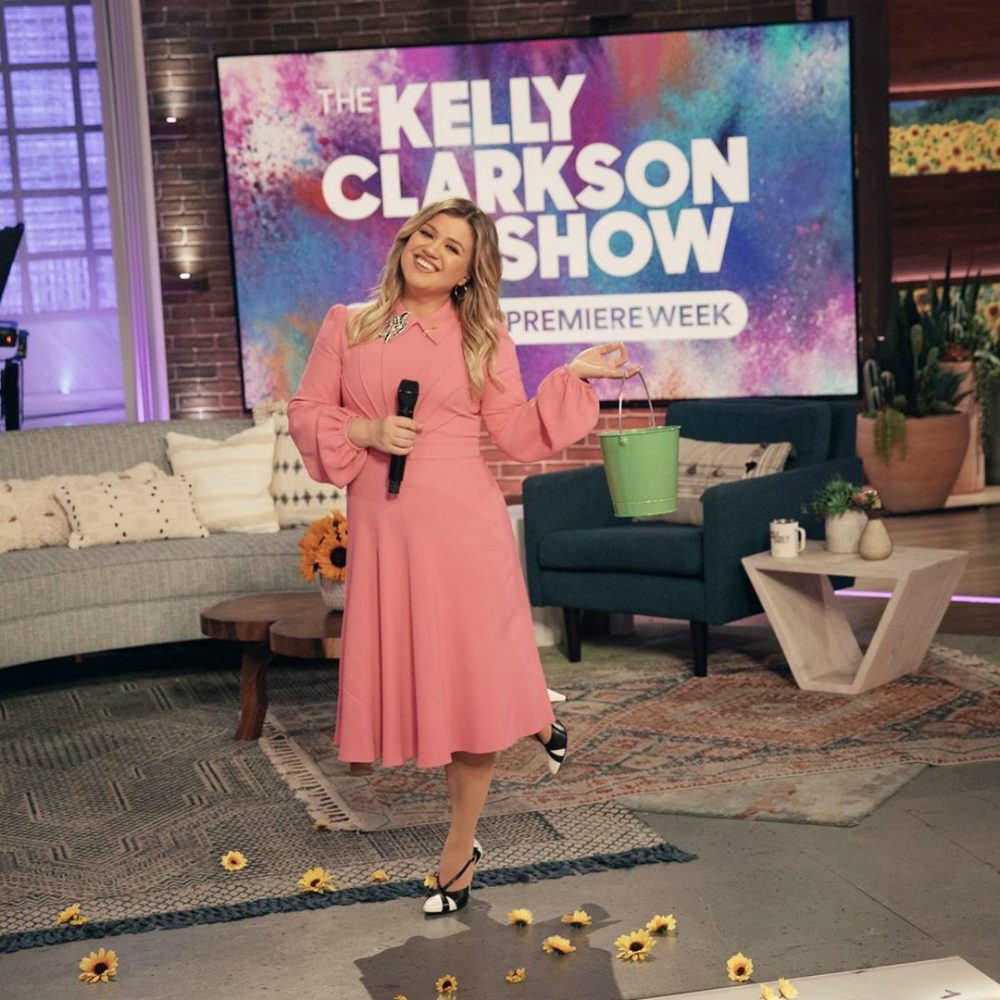 With talk shows coming back online, hosts and guests are having to address all the stories that came out during the pandemic, like the many splits, including that of Kelly Clarkson and her husband, Brandon Blackstock. Not all the relationships that ended came as a shock, but Kelly's announcement surprised me. I had no idea, which I attributed to me not focusing too much attention to Kelly or her personal life (I adore Kelly, I just wasn't paying attention). But after Kelly's opening monologue Monday, it sounds like the end of her marriage was just a big ol surprise to everyone, not the least of whom was Kelly herself.
A lot has happened since "Since U Been Gone" singer Kelly Clarkson has, well, been gone from her talk show.

It's been six months since she last appeared on The Kelly Clarkson Show and on Monday's season two premiere, she opened up about her "dumpster fire" of a year.

She told her virtual audience, "2020 has brought a lot of change also to my personal life. Definitely didn't see anything coming that came."

She told her guests, "What I'm dealing with is hard because it involves more than just my heart. It involves a lot of little hearts. We have four kids." The Voice judge continued, "And divorce is never easy. And we're both from divorced families so we know the best thing here is to protect our children and their little hearts."

Clarkson admitted she's "usually very open" about her personal life, but in this case, she "probably won't go too far into it because, you know, I'm a mama bear and my kids come first."
Accepting that I work in gossip and a juicy divorce story is good for business, I really am okay when folks decide to shut their business down, especially when it involves kids. I've held the hands of a few friends who divorced, and that kind of pain does not need the scrutiny of a public forum. So I completely respect Kelly's decision to stay schtum on this. While I respect her right to privacy, admissions like "definitely didn't see anything coming that came," catch my attention. I understand struggling to make the decision to actually leave, but one usually knows if their marriage is in a downward spiral. Being blindsided generally indicates an incident occurred that served as a catalyst. And those incidents usually rhyme with Madultery. And although Kelly said she won't talk much about the divorce, that doesn't mean we won't learn what happened. Kelly said her mother told her to use her emotions in her songwriting, which she's been doing, saying, "so I probably won't speak about it too much, but you definitely will hear it musically probably." So we will definitely probably find out what happened when we interpret Kelly's song lyrics.
You can see Kelly's monologue here. She does sound very healthy about it, which is reassuring. Below is a clip that Emily from DListed provided. It's Kelly's intro in which she covers theme songs from old tv shows. A collection of the cast members from those shows are in the virtual audience and like Emily, the whole thing made me tear up, not the least of which is because those are all the shows I've been watching to pick me up during lockdown as well!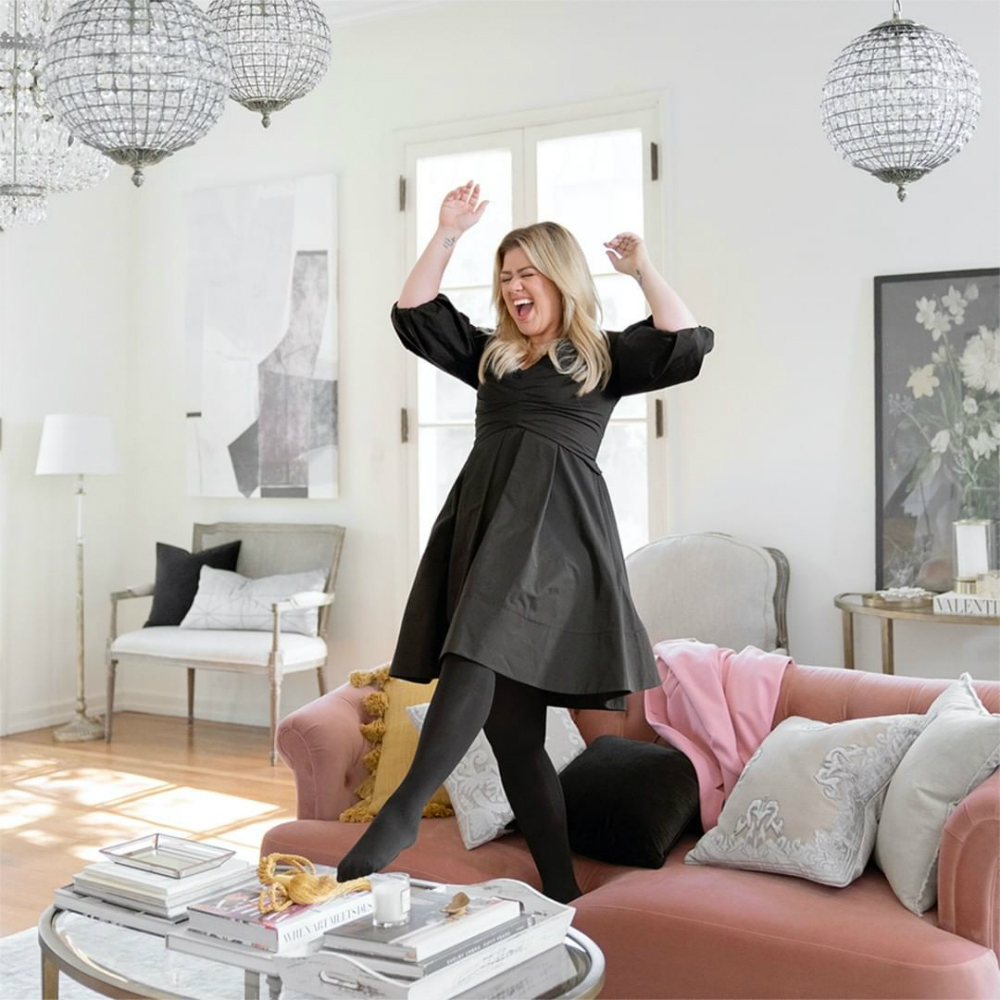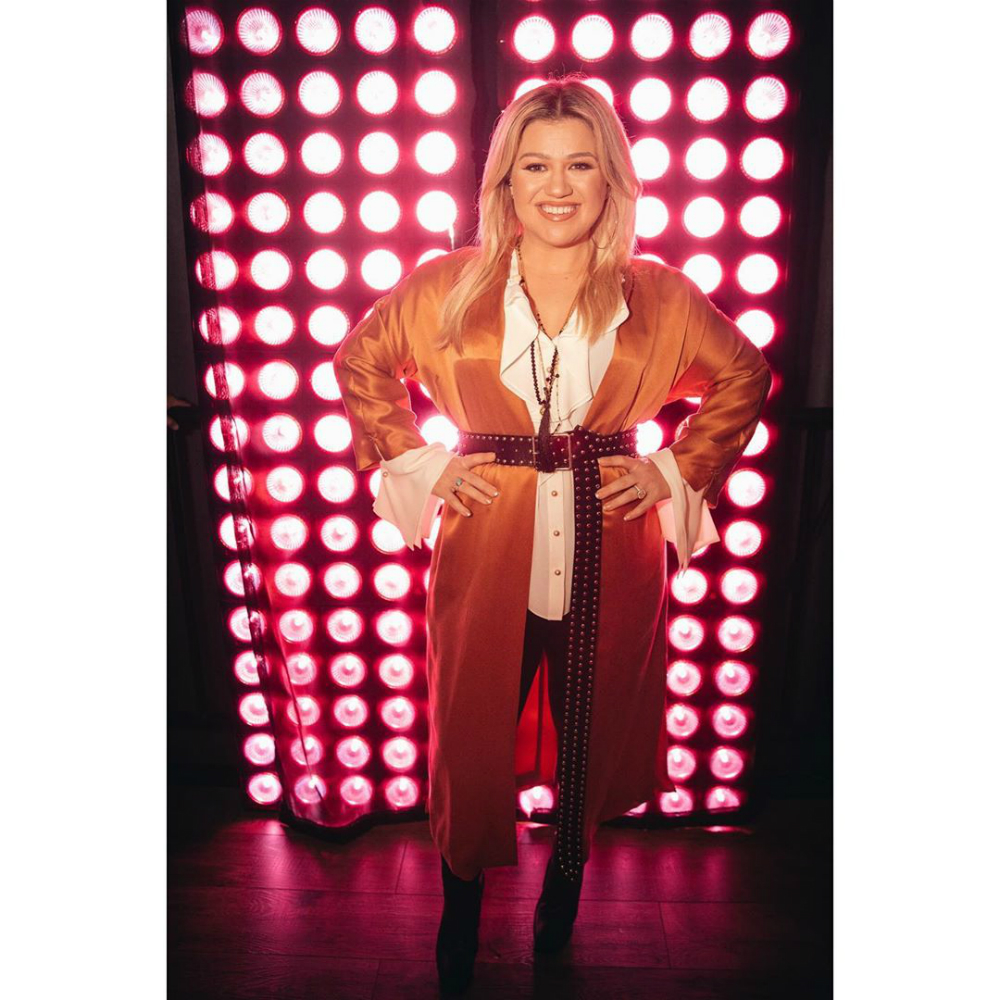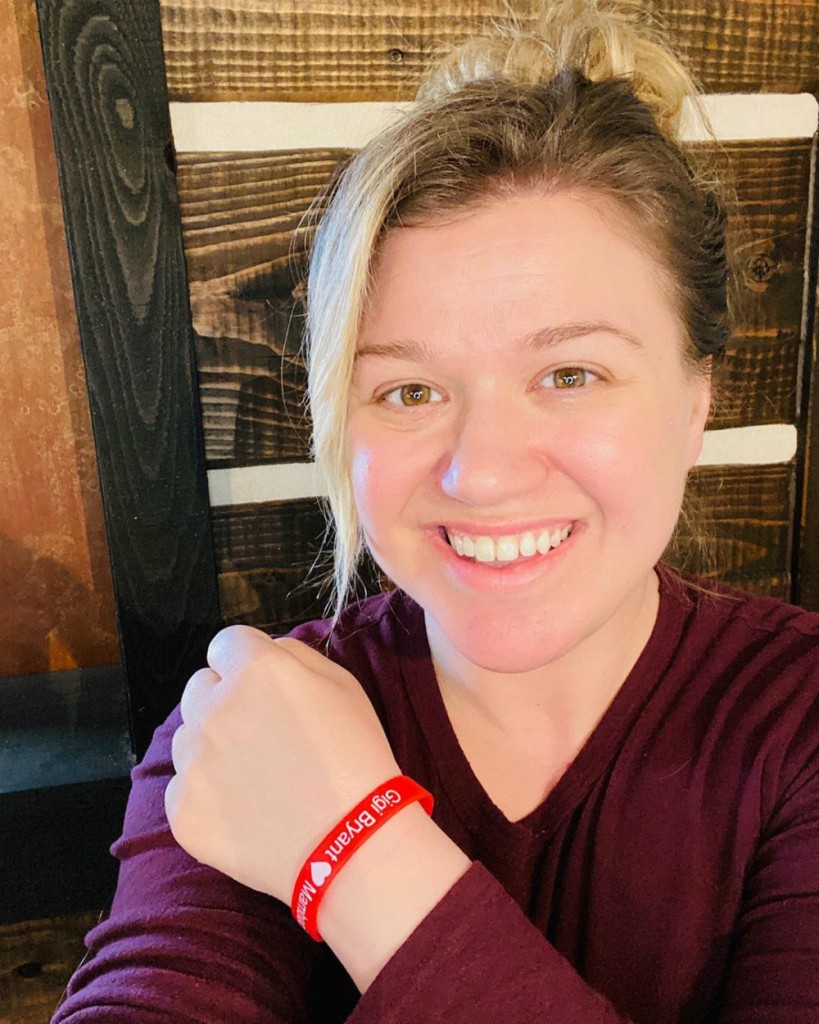 Photo credit: YouTube and Instagram