In May of this year, Gwyneth Paltrow posted some lovely photos of her daughter, Apple Martin, for Apple's 16th birthday. Gwyneth included a sweet message about how she couldn't believe her little girl is growing up so much. Apple is a beautiful girl, a great blend of both her parents, and Apple and Moses seem like well-adjusted kids all things considered. Like, I think Gwyneth is a giant elitist a–hole, but I think she tried to raise her kids to be smart and capable and productive. When I was writing about Gwyneth and Apple in May, I compared their mother-daughter situation to Goldie Hawn and Kate Hudson versus Madonna and Lourdes. Like, I personally think Madonna is sick with jealousy over Lola's youth and beauty. But I think Goldie just… isn't like that. Where does Gwyneth fall? I still think that Gwyneth is probably more in the Goldie vein. Well, now Gwyneth is giving us another glimpse of what the mother-daughter relationship is like:
Gwyneth Paltrow just revealed that she is saving some of her most iconic looks for daughter Apple Martin, so now we're officially counting down the days until the 16-year-old beauty makes her red-carpet debut. During a Zoom interview with PEOPLE to discuss her new partnership with anti-wrinkle injection treatment Xeomin, the actress described Apple (whom she shares with ex-husband Chris Martin) as a "beauty queen" and admitted "she is glamorous in a way that I'm not."

"She's very, very into makeup, which I'm not," the Goop founder, 47, shared. "She knows how to do it perfect winged eyeliner. She gave herself acrylic nails. She's a beauty queen."

Paltrow continued, "She loves to play in my closet," adding, "I have saved everything for her since 15 years before I had her. I save everything. Not everything, but every red carpet look I have saved for her."

While Apple's Instagram account is set to private mode, what we've seen from this teenage fashionista thus far is very promising.
It honestly sounds like Apple is very much a Generation Z kid who loves Instagram and TikTok and watches all of those makeup videos on YouTube. And I bet Gwyneth is like "…what's that again??" But I do think Gwyneth sounds admiring of Apple and her "glamour." The thing is, this is mostly a "what decade did you come of age" issue. When Gwyneth was coming up, it was a very anti-glamour mood. I mean, she became famous in her early 20s, in the early 90s, and the mood was very grunge and minimalist and "looking good without makeup" and disavowing frills and girliness. Apple's generation is different – their role models are Instagram influencers shilling their makeup lines. Everybody's a model and everybody has to look like they were hit by a dozen filters.
As for Gwyneth's closet and her "saved" red carpet dresses… Apple's going to end up wearing that famous pink satin Ralph Lauren to her senior prom, right?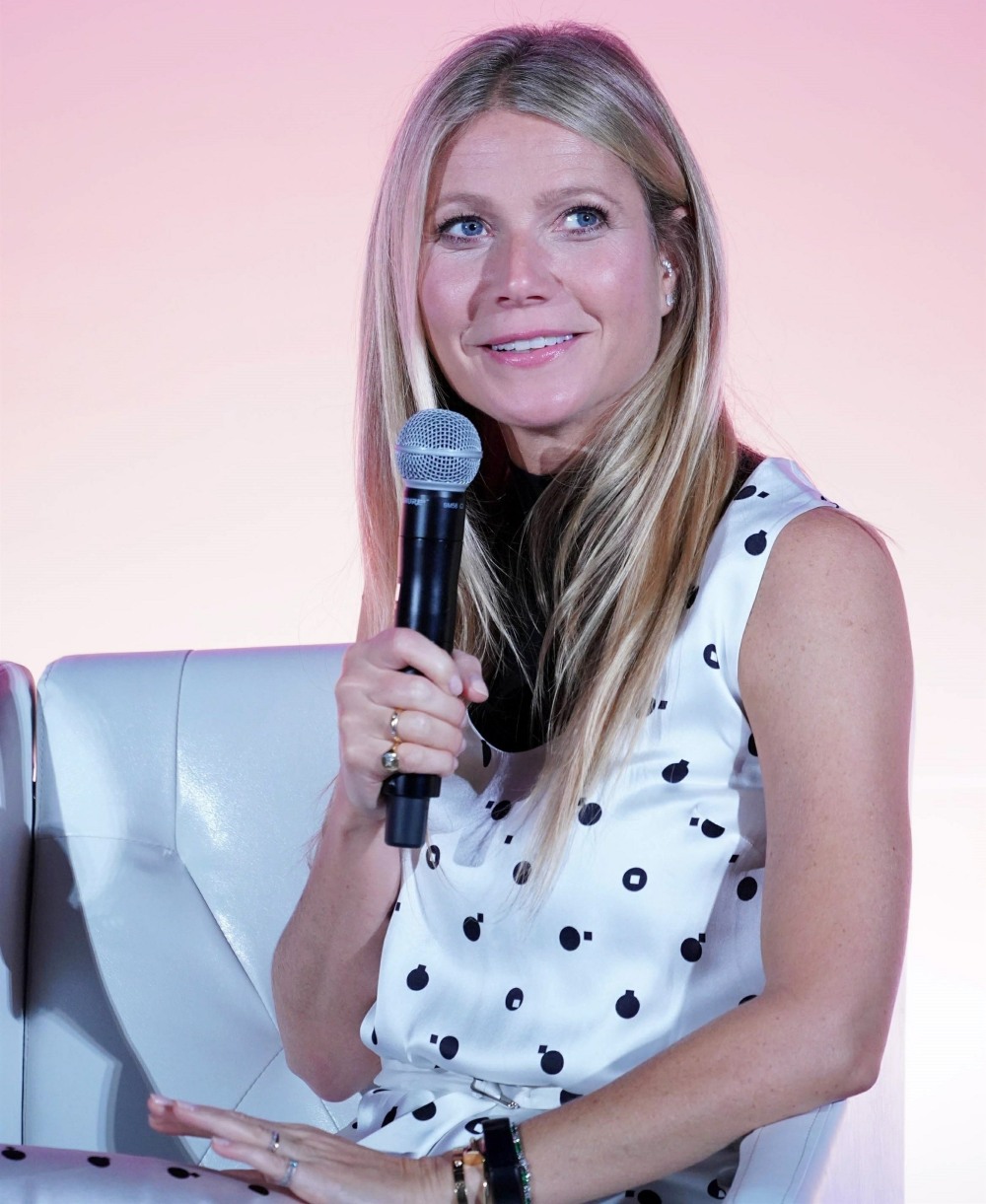 Photos courtesy of Backgrid, Instagram.