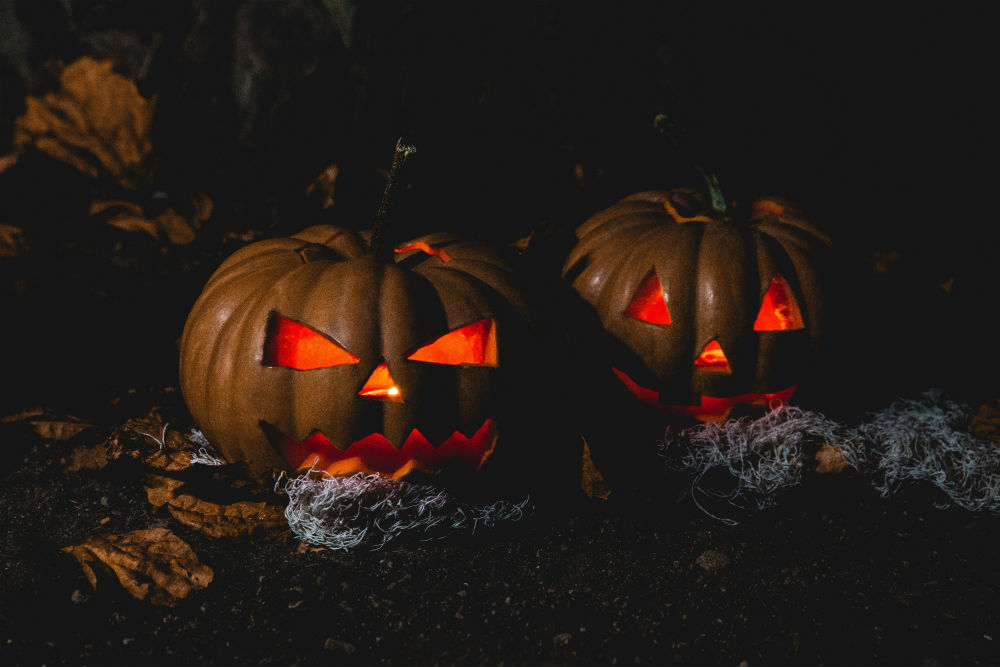 With September ending today, we all know what that means – Spooktober is here! Although not everyone shares my enthusiasm for Halloween, it is still a wildly popular holiday that generates a ton of money for businesses. However, this year will be unlike any other because most of us will still be living under quarantine and taking COVID precautions. So what does that mean for a holiday that is all about showing up at other people houses and taking stuff they hand us ? Well, a lot actually. The CDC issued a warning telling parents not to take kids trick or treating in the traditional sense and offered some suggestions to lower risk this Halloween season.
Many traditional Halloween activities can be high-risk for spreading viruses. There are several safer, alternative ways to participate in Halloween. If you may have COVID-19 or you may have been exposed to someone with COVID-19, you should not participate in in-person Halloween festivities and should not give out candy to trick-or-treaters.

These lower risk activities can be safe alternatives:
• Carving or decorating pumpkins with members of your household and displaying them
• Carving or decorating pumpkins outside, at a safe distance, with neighbors or friends
• Decorating your house, apartment, or living space
• Doing a Halloween scavenger hunt where children are given lists of Halloween-themed things to look for while they walk outdoors from house to house admiring Halloween decorations at a distance
• Having a virtual Halloween costume contest
• Having a Halloween movie night with people you live with
• Having a scavenger hunt-style trick-or-treat search with your household members in or around your home rather than going house to house
The website goes on to list moderate level risk activities, like one-way trick-or treating (more on this below), keeping any Halloween parties small and preferably outdoors, with social distancing or finding a haunted forest to walk through. That last one would be amazing, but I don't know how many of us have haunted forests at our disposal. The high-risk activities are basically every way we celebrated Halloween in the past. You can read them all here, the only one that I would like to highlight further is the CDC warns about wearing a protective mask under a costume mask in that it really could be harmful for breathing. If you want to know the risk level in your area, here is a color-coded map that tells you.
Okay, enough buzzkill about how you can't celebrate, let's talk about how you can! LA is one of the counties under major restrictions and almost all public activities cancelled this Halloween, so we're going to need to find a lot of alternatives to celebrate properly. Apparently, people are going all out for their Halloween décor, especially outside for drive-by Halloween sightseeing. I'm already seeing décor going up in our neighborhood (we did inventory last weekend and this weekend we begin construction on our haunted house *squee!*). People are still dressing up, but the majority have gone back to making their costumes and planning a home-based family party – there are plenty of fun ways to celebrate. But the question of passing out candy is possibly the trickiest (yes, I meant the pun). The only thing I can tell you not to do is join my family's Sunday Zoom call where we have, repeatedly, decided throwing bags of candy at unsuspecting trick or treaters is how we want to handle it. I'll list a few ways I've heard. I can't site all my sources because some I literally overheard:
1) Create a scavenger hunt for your kids instead of sending them trick or treating. The CDC even listed this above. Create a list of items the kids have to look for and when they complete the list, reward them with their own pot of candy prize that you put together yourself
2) One way trick or treating – hang candy along your property line, whether on a fence or clothesline. One site suggested having candy "caught" in a spiderweb near the start of your yard. A spiderweb would be perfect for our haunted house theme this year, we don't get a lot of trick or treaters anyway. Make sure the candy is in bags and easy to detach. Don't forget a few non-candy items for the kids that have allergies and diet restrictions.
3) Someone suggested using a fishing rod to dangle the candy bag in front of kids. Clever, yes. But please only do this if you know how to handle a rod. We don't need any princesses entangled in your line.
4) And the most popular mode of candy transference this year: the Candy Chute – a tube attached to poles that allows the candy giver to slide candy down to awaiting kids:
We need to celebrate something in 2020 and I'm delighted to see so many people finding a way to do so during quarantine. My kids preparing their decorations for their spot in our home is the most excited I've seen them in six months. If you have any other ideas, please share them. We don't have a lot to look forward to, so let's makes the most of what we do have.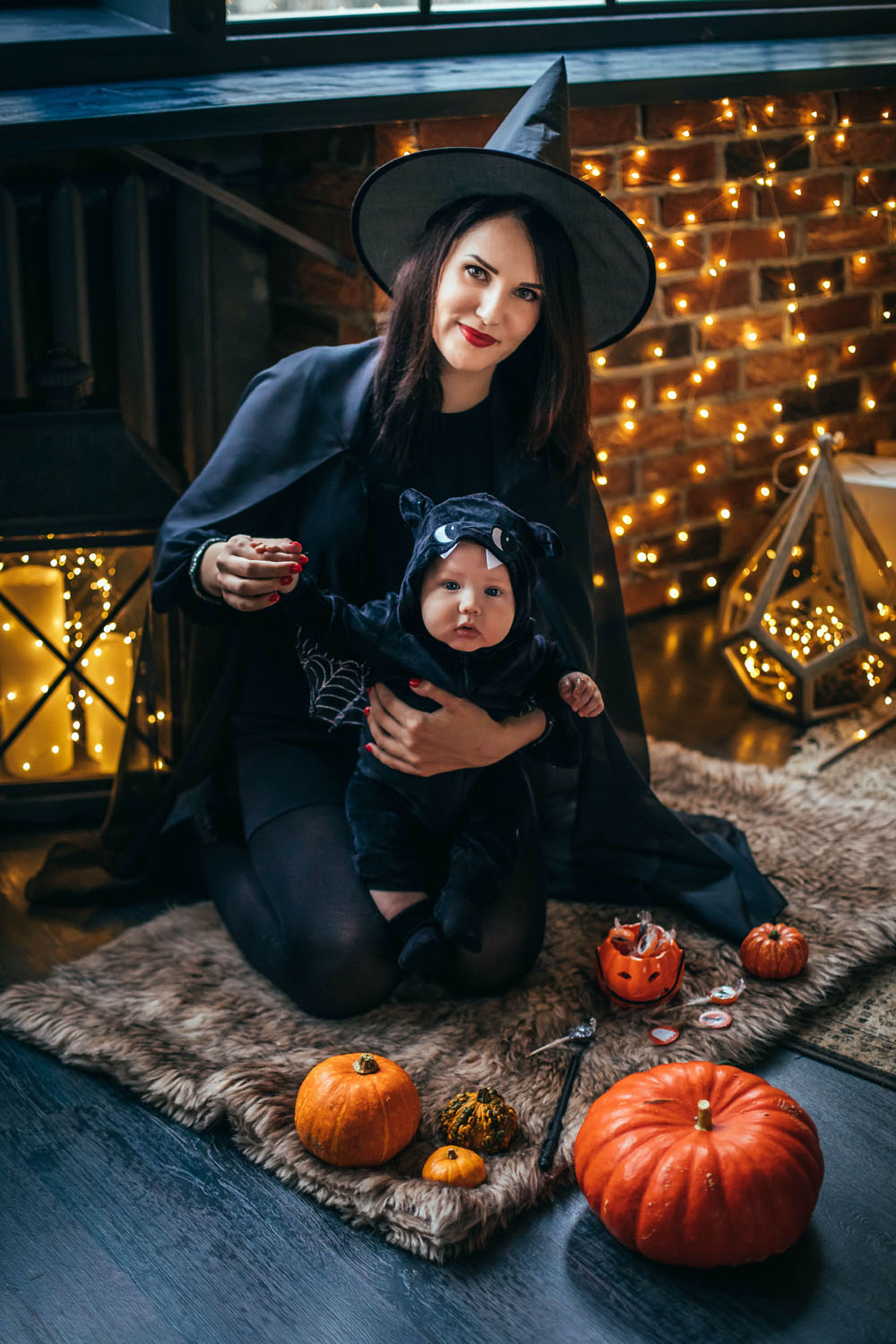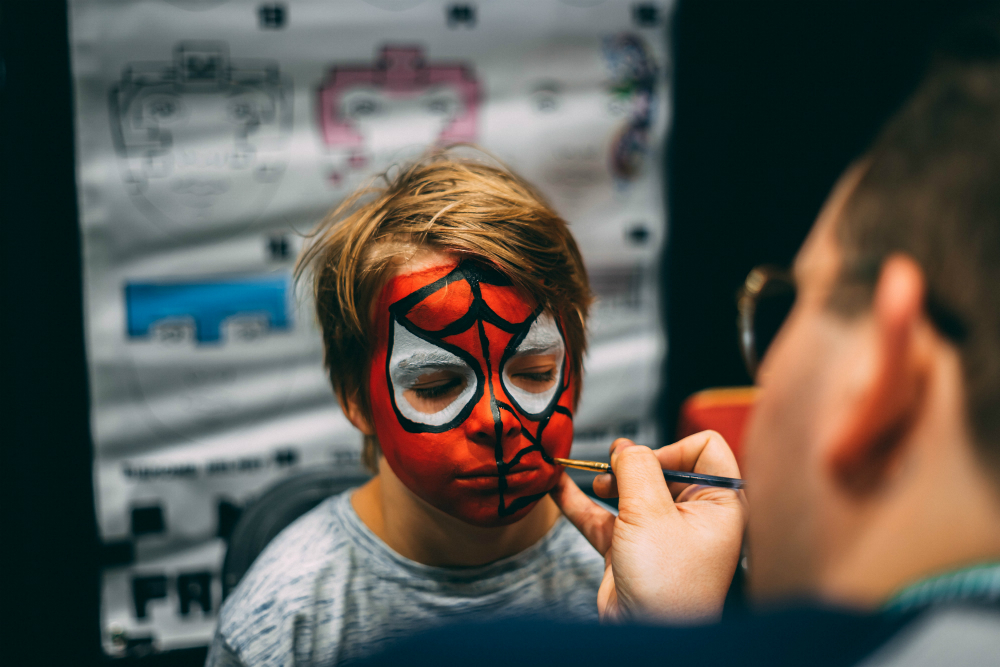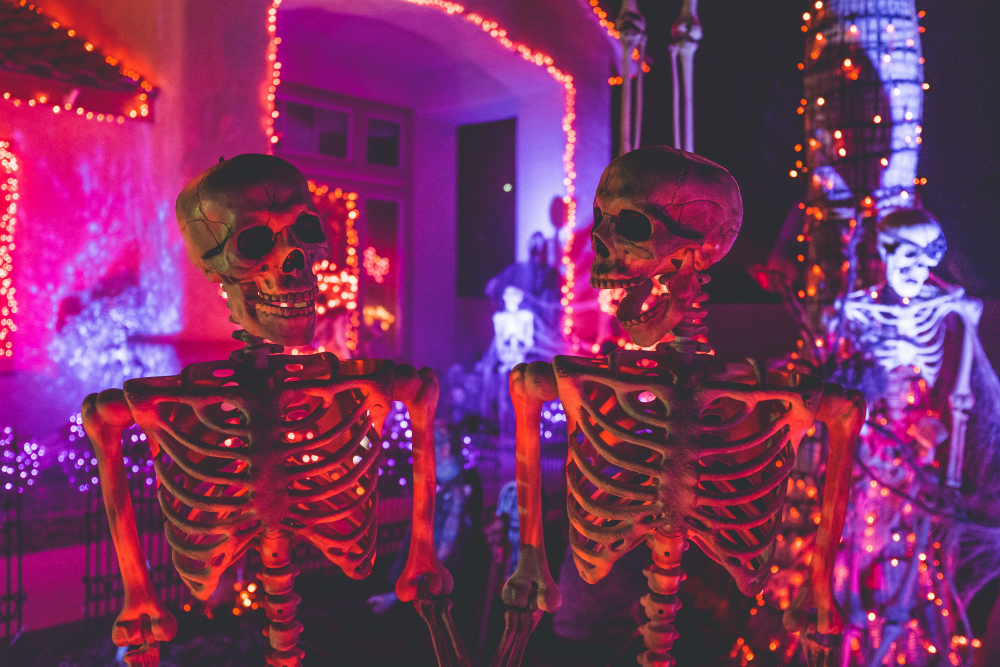 Photo credit: Toni Cuenca, Valeria Boltneva and Kevin Bidwell from Pexels and NeONBRAND from Unsplash