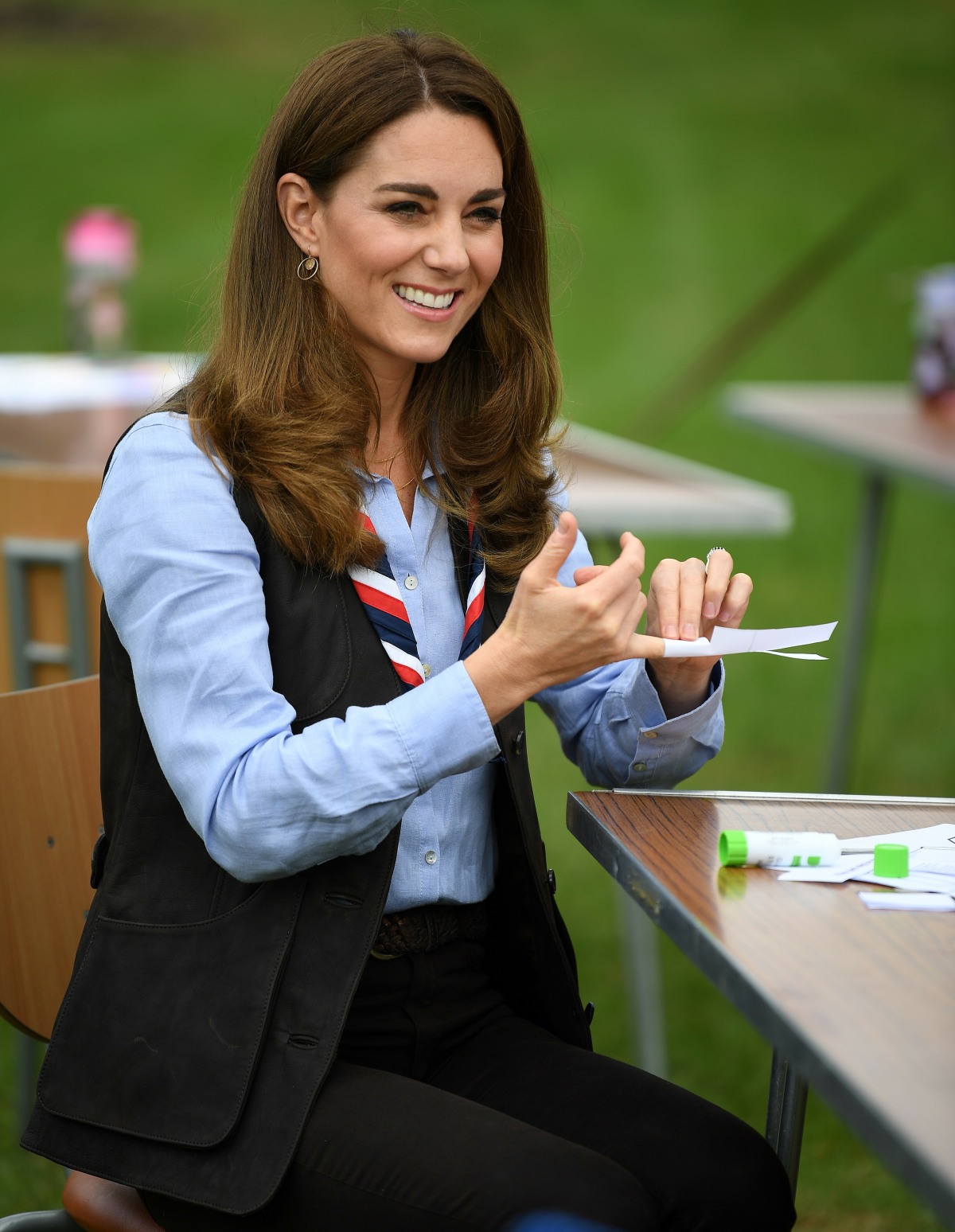 Some fashion notes on Duchess Kate's appearance at the Scouts event on Tuesday: she wore skinny jeans by ULTRA and her boots were See By Chloe, and her vest thing was from Really Wild. I maintain that Kate's "casual" looks are generally much better than her evening looks and even her array of blue coatdresses for professional day events. Beyond the eyebrows, she looked cute at the event. So why are we still talking about it? Well…I came across this cheeseball item in the Daily Mail and I found it SUPER CURIOUS. It's about the earrings Kate wore to the Scouts event.
Kate Middleton donned a pair of £44 delicate gold earrings gifted to her by a female designer as she visited a London Scouts Group yesterday. The Duchess of Cambridge, 38, dressed down in jeans, a favourite gilet and added a touch of glamour with the gold hoops from All The Falling Stars to meet Cub and Beaver Scouts in Northolt, west London.

The £44 earrings were crafted by Irish designer Aisling O'Brien and gifted to the Duchess during her visit to Ireland at the start of the year. Online, the brand is described as 'including pieces that are modern and simple, designed to let the wearer's natural beauty shine.'

But it's not the first time she has worn the affordable independent Irish jewellery brand. Last week she stepped out in a personalised gold necklace from the brand engraved with the letters 'G, L, C' in honour of her children, Prince George, seven, Princess Charlotte, five, and Prince Louis, two, for an outing in Battersea Park. The pieces were commissioned in March, with the Duchess going on to write a note of thanks to Aisling expressing her gratitude and love for the pieces.
First of all, the Duchess of Cambridge is breaking protocol. This is not even the first time she's broken this particular protocol. The protocol is that royals can physically "accept" gifts (because they don't want to be rude) but they should not wear those "gifts." Royals are not supposed to accept "freebies" in the form of jewelry or clothes. The Daily Mail even ran a huge, nasty story in 2017 about how Meghan Markle LOVED freebies as a celebrity, how Kate was so much different because Kate knows protocol and the perfect white duchess would never! So I find it curious that we're supposed to think it's perfectly fine for Kate to take a gift of earrings and then just add those freebies to her jewelry collection.
As for the necklace and Kate's general jewelry vibe lately… personally, I've never really thought that Kate knows what to do with jewelry. She gets to borrow big, important pieces but she doesn't know how to style them or showcase them and I think those big pieces make her uncomfortable. Pre-Meghan, Kate seemed to prefer semi-precious stones in simple settings, mostly tasteful drop earrings. That kind of stuff was what she bought for herself (with Charles' money). But Kate has tried to copy Meghan's jewelry aesthetic by adding some very small and delicate pieces like the necklace and these earrings.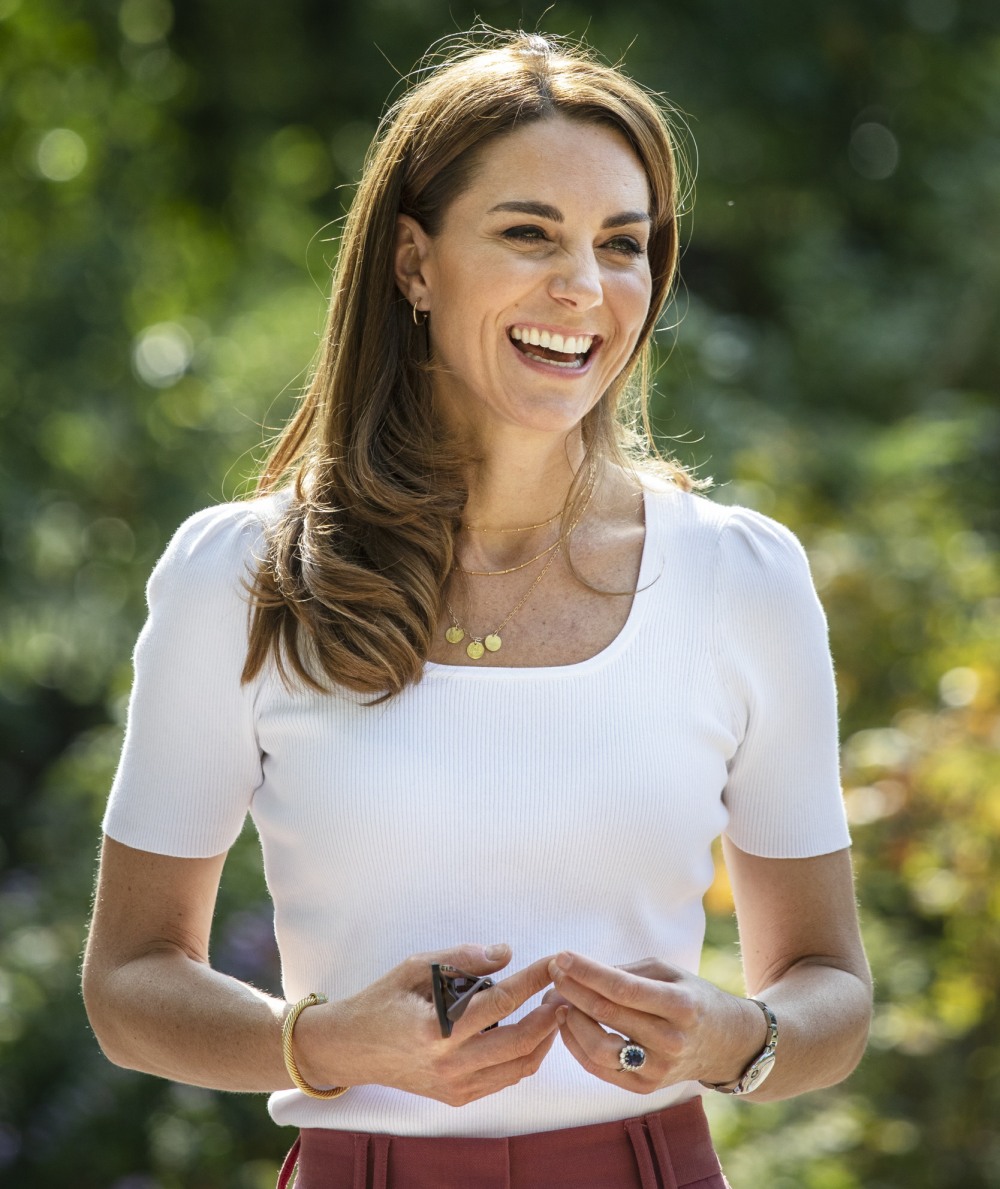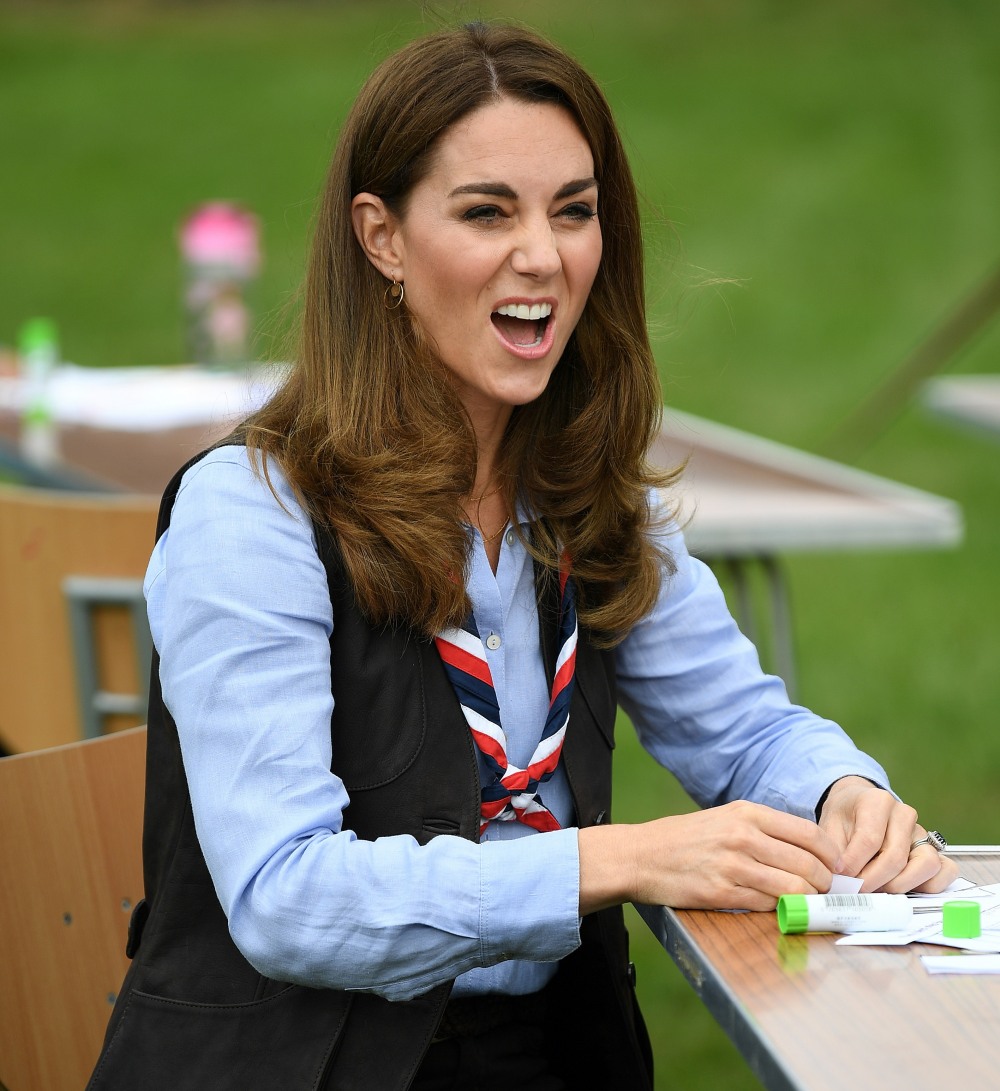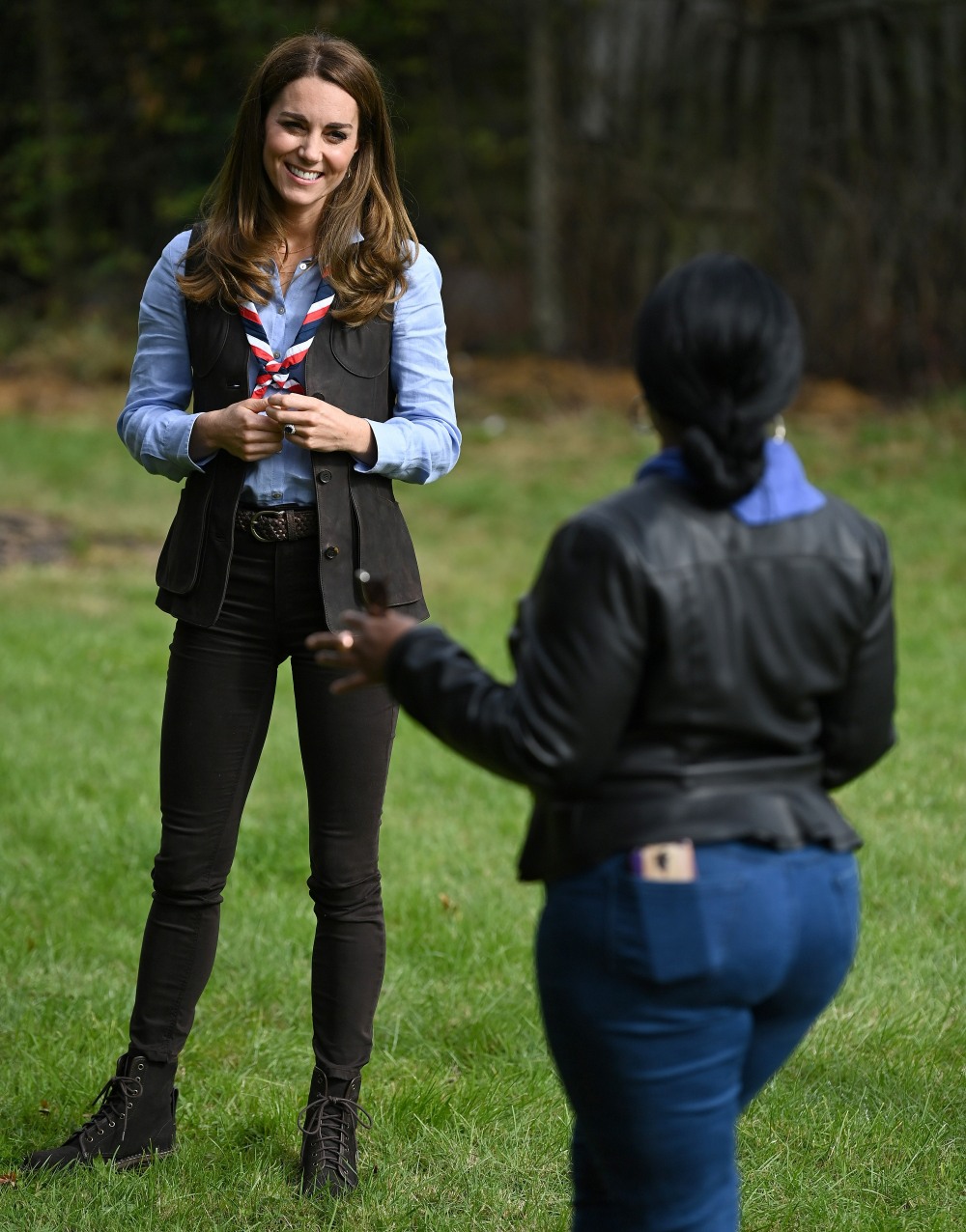 Photos courtesy of Avalon Red.