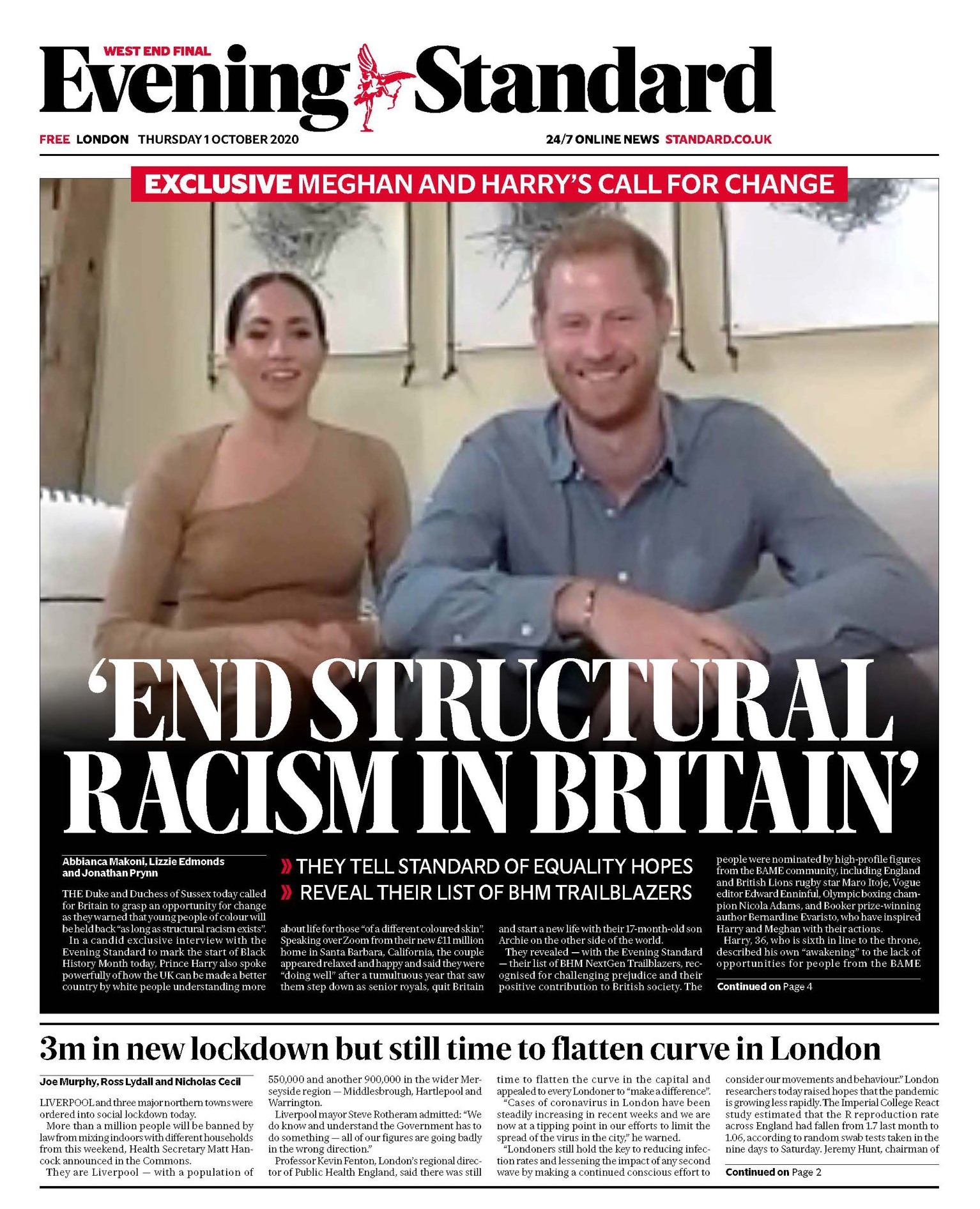 Here in America, February is Black History Month. In the UK, I guess they celebrate Black History month in October. To celebrate the Black History Month, the Duke and Duchess of Sussex sat down for a lengthy conversation with the Evening Standard via Zoom. Meghan wore a body-con asymmetrical top in that shade of brown she loves (and I hate) and apparently the dogs and Archie were off to the side for most of the Zoom call. Some highlights of the conversation:
Harry's awakening: Harry described his own "awakening" to the lack of opportunities for people from the BAME communities since he met his bi-racial wife. The duke said: "Because I wasn't aware of so many of the issues and so many of the problems within the UK and also globally as well. I thought I did but I didn't… You know, when you go in to a shop with your children and you only see white dolls, do you even think: 'That's weird, there is not a black doll there?' And I use that as just one example of where we as white people don't always have the awareness of what it must be like for someone else of a different coloured skin, of a black skin, to be in the same situation as we are where the world that we know has been created by white people for white people. It is not about pointing the finger, it is not about blame. I will be the first person to say, again, this is about learning. And about how we can make it better. I think it is a really exciting time in British culture and British history, and in world culture. This is a real moment that we should be grasping and actually celebrating. Because no one else has managed to do this before us."

Meghan on BLM protests: The duchess admitted they had been "inflammatory for a lot of people… But when there is just peaceful protest and when there is the intention of just wanting community and just wanting the recognition of equality, then that is a beautiful thing. While it has been challenging for a lot of people certainly having to make this reckoning of historical significance that has got people to the place that they are, that is uncomfortable for people. We recognise that. It is uncomfortable for us."

Meghan on life in California: "We are doing well. [Archie] is so good. We are very lucky with our little one. He is just so busy, he is all over the place. He keeps us on our toes. We are just so lucky."

H&M on structural racism: "For as long as structural racism exists, there will be generations of young people of colour who do not start their lives with the same equality of opportunity as their white peers. And for as long as that continues, untapped potential will never get to be realised."

On London: Harry said that even in London "celebrated as one of the most diverse cities in the world, if you actually get out on to the streets and talk to people, it doesn't feel as diverse as it actually is."
Harry's awakening, I love it so much. As much as the Piers Morgans of the world try to make "woke" into a pejorative, the truth is that Harry really has been… awakened. Awoke! While I'll always argue that he was on a path to awakening for years before he met Meghan, I also think he deserves some credit for being so open to growth and learning and awakening in his 30s, and to see and understand the racism his wife was experiencing. Anyway, nothing they say here is controversial in the least, which is how I know that the British tabloids and royal commentators will all be using this interview as further proof that Harry & Meghan need to be "stripped" of their titles and HRH-style and made to live in a cardboard box! HOW DARE THEY!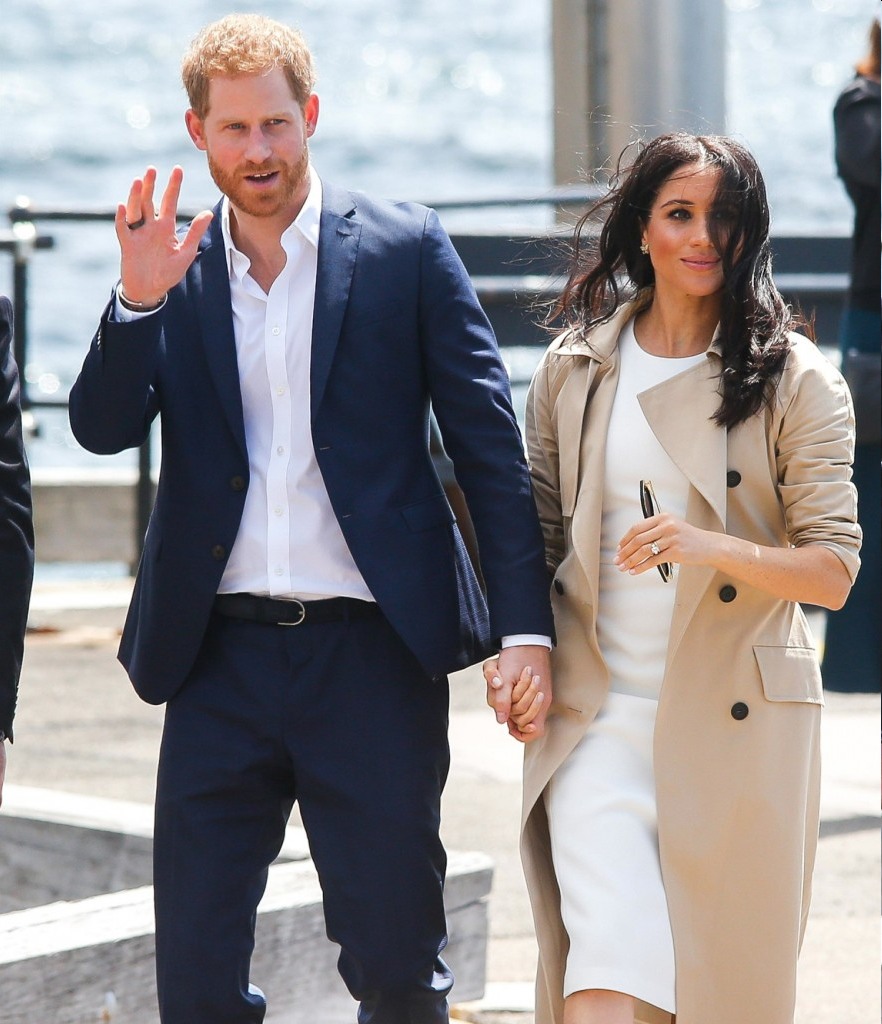 Photos courtesy of Avalon Red, Backgrid.