Chrissy Teigen confirmed she was expecting in August, in the music video for her husband John Legend's song "Wild." We soon learned that this pregnancy had happened the "old-fashioned way." Chrissy and John's two children, Luna and Miles, were conceived via IVF, because Chrissy was having such problems conceiving naturally. So this pregnancy was declared a miracle, and it caught her so off-guard, she didn't even realize she was pregnant (just weeks along) when she had her breast implants removed. In the month and a half since Chrissy announced this pregnancy, she's been keeping fans informed about her situation, which involved lots of bed rest and emergency trips to the hospital. Then this absolutely tragic announcement:
We are shocked and in the kind of deep pain you only hear about, the kind of pain we've never felt before. We were never able to stop the bleeding and give our baby the fluids he needed, despite bags and bags of blood transfusions. It just wasn't enough.

We never decide on our babies' names until the last possible moment after they're born, just before we leave the hospital. But we, for some reason, had started to call this little guy in my belly Jack. So he will always be Jack to us. Jack worked so hard to be a part of our little family, and he will be, forever.

To our Jack – I'm so sorry that the first few moments of your life were met with so many complications, that we couldn't give you the home you needed to survive. We will always love you.

Thank you to everyone who has been sending us positive energy, thoughts and prayers. We feel all of your love and truly appreciate you.

We are so grateful for the life we have, for our wonderful babies Luna and Miles, for all the amazing things we've been able to experience. But everyday can't be full of sunshine. On this darkest of days, we will grieve, we will cry our eyes out. But we will hug and love each other harder and get through it.
When Hilaria Baldwin released information – including an Instagram video announcement – about her miscarriages last year, I wondered to myself if these are the kinds of deeply personal situations which should not be disseminated on public forums and social media. But what I kept seeing in Hilaria's situation, and what I suspect we'll see here with Chrissy, is that so many women have miscarriages and stillbirths and they feel like there's a culture of silence forced on them. Women (and men too) want to be able to grieve their loss openly. I'm really gutted for Chrissy and John. She was so happy to be pregnant again.
Driving home from the hospital with no baby. How can this be real.

— chrissy teigen (@chrissyteigen) October 1, 2020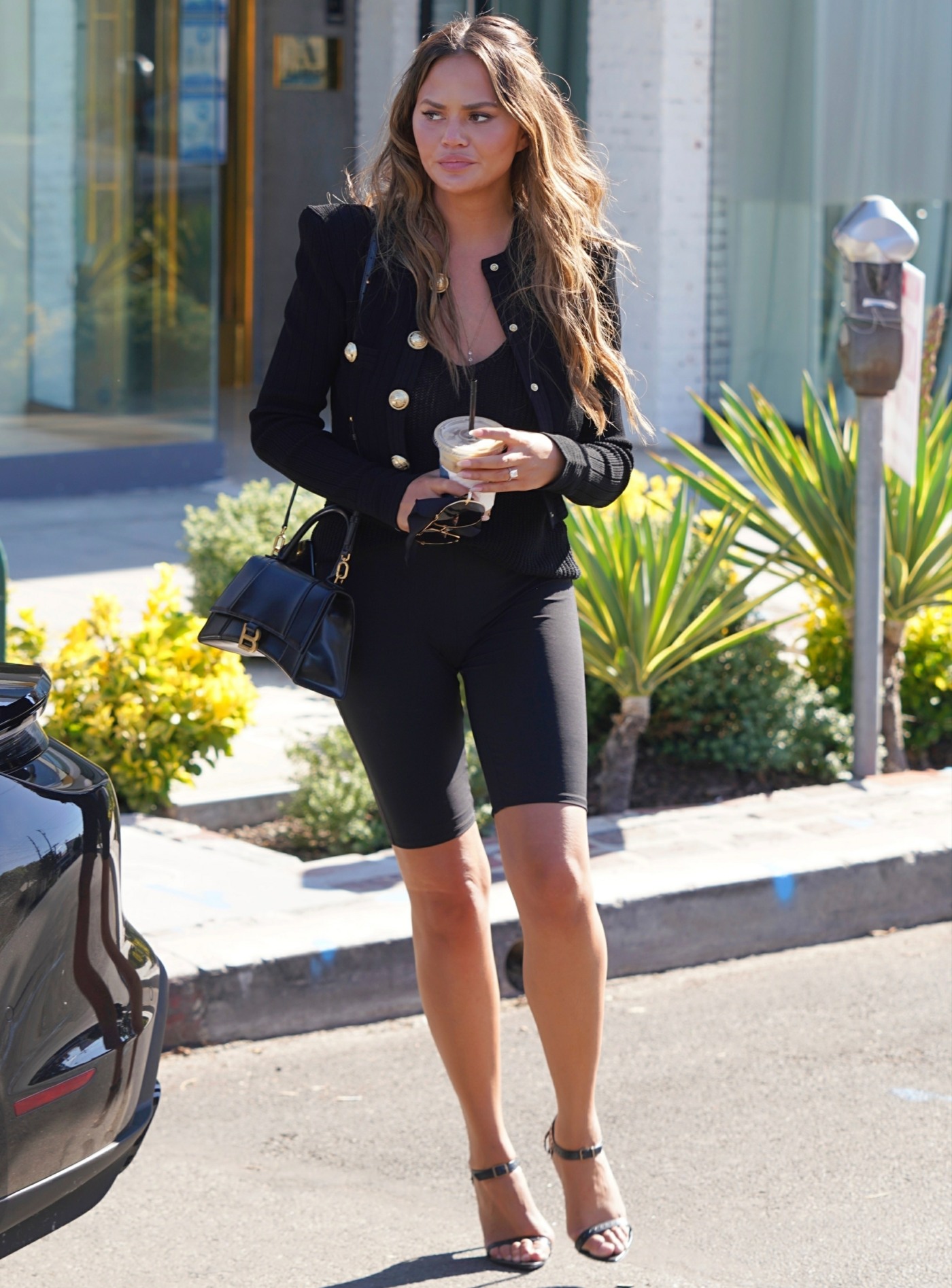 Photos courtesy of Backgrid, IG.