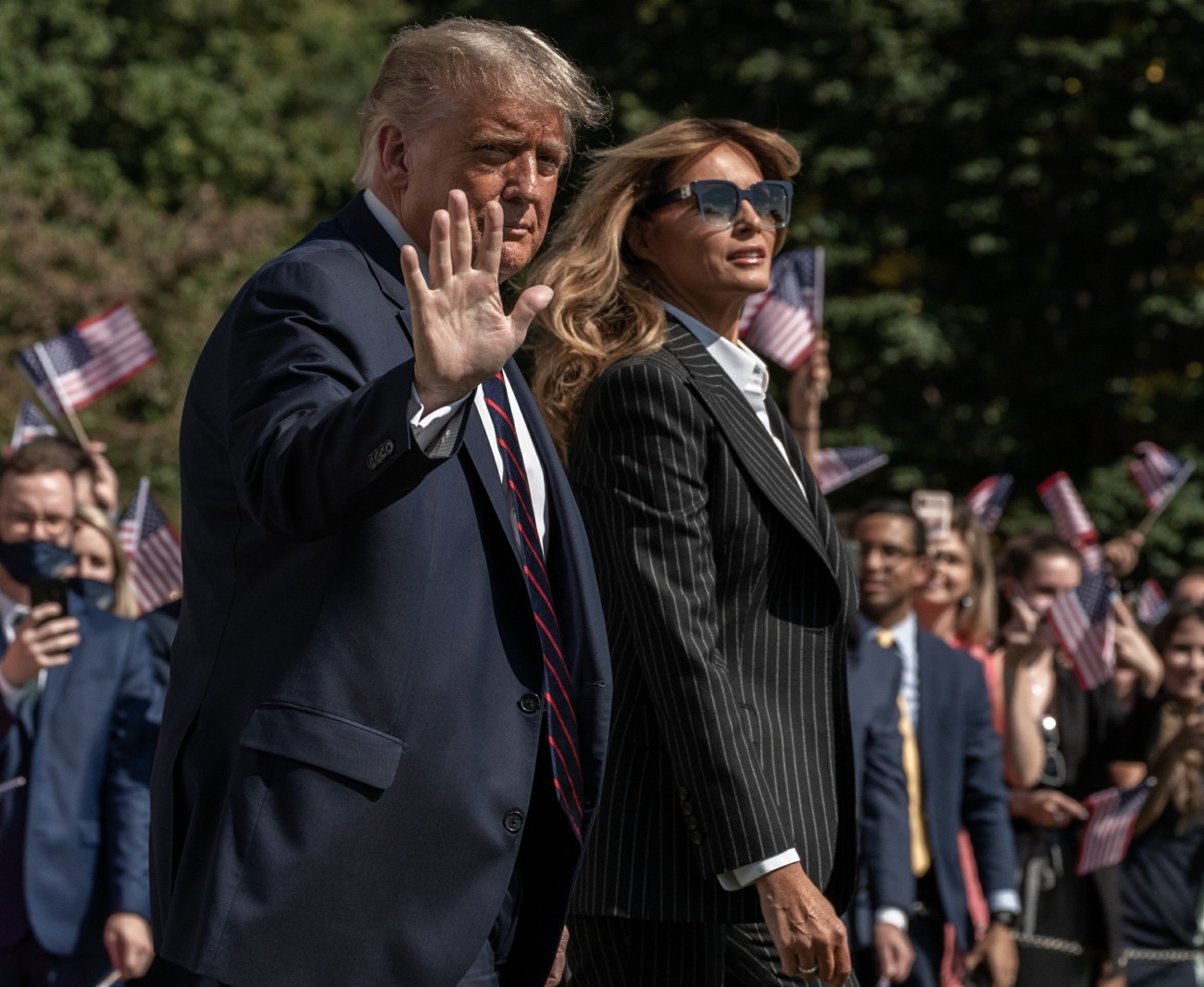 Before I went to bed last night, I saw the news that Hope Hicks had tested positive for the coronavirus after feeling ill mid-week. They were making a big deal about how Hope had been traveling on Air Force One and she had been in close, maskless proximity to the Trumps and to White House senior staff. I honestly didn't think much of the news, because we've heard this story before – people in the White House have been testing corona-positive for months now. So what's different this time? Um…
Hope Hicks, who has been working so hard without even taking a small break, has just tested positive for Covid 19. Terrible! The First Lady and I are waiting for our test results. In the meantime, we will begin our quarantine process!

— Donald J. Trump (@realDonaldTrump) October 2, 2020
Tonight, @FLOTUS and I tested positive for COVID-19. We will begin our quarantine and recovery process immediately. We will get through this TOGETHER!

— Donald J. Trump (@realDonaldTrump) October 2, 2020
It's some kind of weirdness if it turns out Hope Hicks is the one who passed the karmacorona to the Trumps. Weird because… Trump has been throwing superspreader Nazi rallies for months, and those events are always full of screaming, maskless idiots, just like Donald Trump. He's absolutely been exposed to it before, or at least been in close proximity to corona-positive people. He's a senior citizen who continuously insists that he's in perfect health and that he's absolutely not having a series of mini-strokes. He's morbidly obese as well. It could get really bad.
Anyway, yes, karma and lies. Trump was *just* making fun of Joe Biden for wearing a mask during the debate. Speaking of, I really hope the Bidens are tested today. Please. I'm saving my prayer circle candles for the Bidens' health and the Harris family's health.
Some are saying the campaign is effectively over? Does this mean Karmacorona Trump is canceling the next debate? Hm. His Nazi rallies are absolutely on hold for the time being.
Hydroxychloroquine stand back and stand by

— Acyn Torabi (@Acyn) October 2, 2020
Proud Boys better STAND BACK…..or else they'll get Covid too 😭😭😭😭

— Ira Madison III (@ira) October 2, 2020
Hope Hicks traveling with the president and senior staff this week:
The superspreader Nazi rally in Minnesota on Wednesday:
Photos courtesy of Backgrid, Getty, Avalon Red.