Sigh, I remember when Toni Garrn was Leonardo DiCaprio's Under 25 Girlfriend. Toni lasted a while with Leo – I think they were actually on-and-off for a few years. Leo seemed to like her, but yeah, she turned 25 and what was he supposed to do? Toni is currently 28 years old ("ew," Leo reportedly said) and she's been with Alex Pettyfer for… a couple of years. I totally forgot that they got engaged about a year ago? And like so many couples in the pandemic, they had to decide whether or not they would wait to get married until it was safe to throw a big wedding OR just get hitched in a low-key way with only a few people around. It really looks like they threw together a low-key wedding in a day:
Alex Pettyfer and Toni Garrn are married! The couple shared their happy news on Sunday, posting nearly identical images from their nuptials, which took place in Hamburg, Germany.

"Mr & Mrs Pettyfer," the Magic Mike star, 30, captioned a photo of the pair sharing a kiss while showing off their wedding bands.

Meanwhile, the German model's post gave fans a better look at her cream-colored gown, which in the photo she paired with a thin black scarf tied around her neck as well as a straw hat. Pettyfer also went with a more casual wedding day look, opting for a checkered suit.

"Now you really get to call me wifey," she wrote alongside the romantic photo.
If you're wondering about the ID on her dress, it's Rag & Bone, and I don't think it's a traditional wedding gown/dress? I think it's just a champagne-colored slip dress and she just liked it and decided to wear it for her wedding. Which… I kind of enjoy that. I could do without the straw hat and black ribbon though! Anyway, I used to think Alex was a total douche and he might be, or maybe he was just stupid and reckless in his early 20s. Who knows. I wish them well, and it's always nice to look at wedding photos.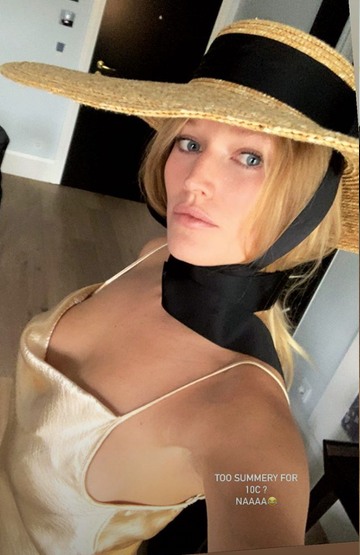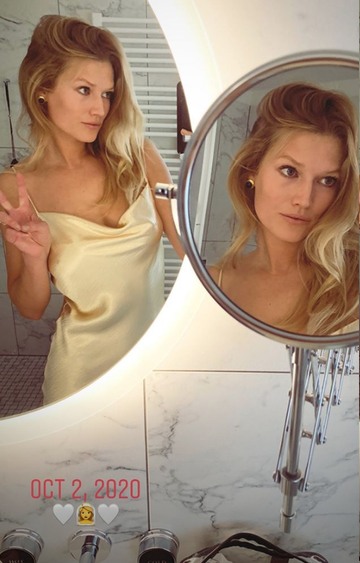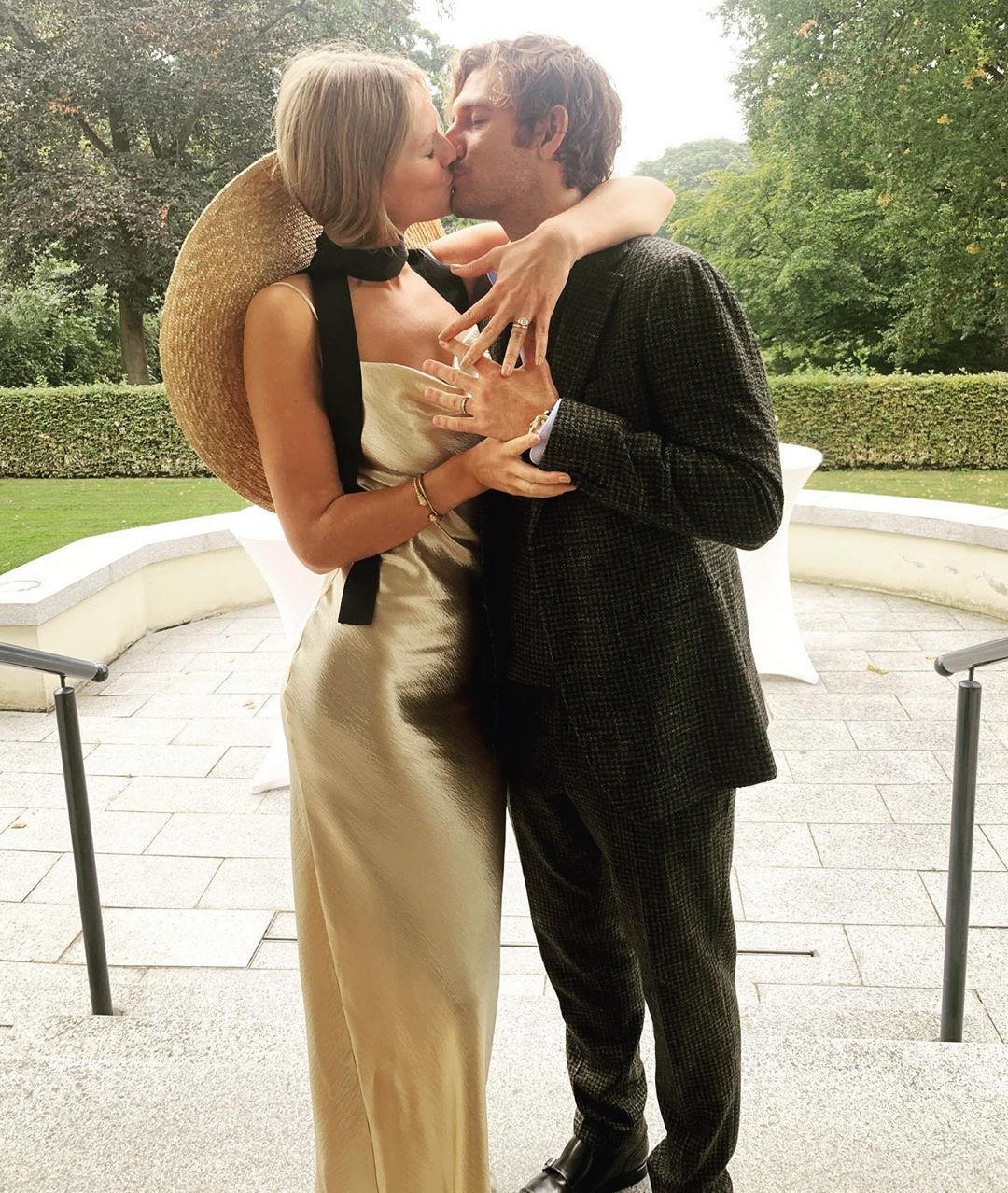 Photos courtesy of social media.