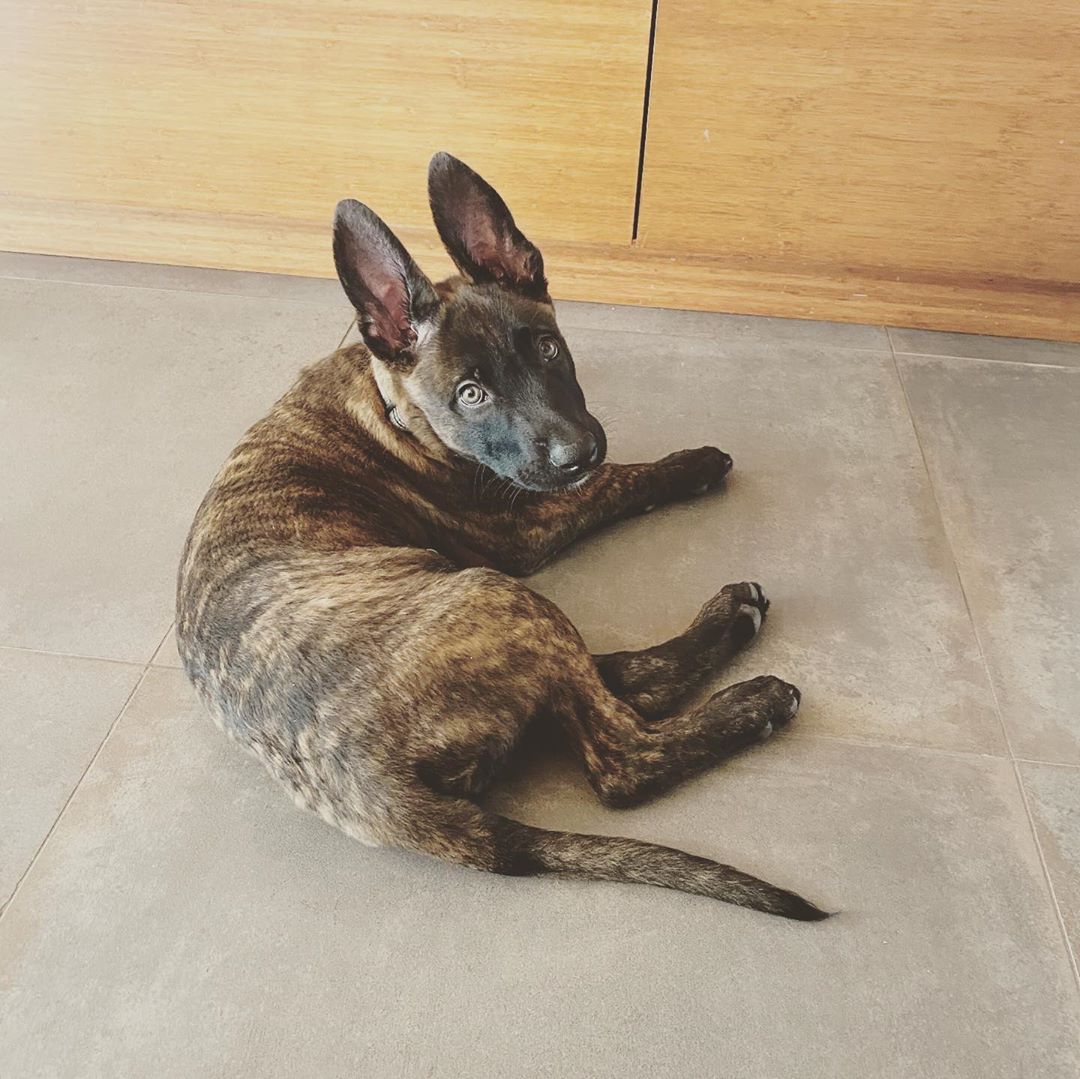 Channing Tatum has been making a few headlines over the last few weeks. First, he dressed up like a fairy for a super cute picture to promote his children's book Sparkella. Last week, he posted about the road to recovery after an accident, showing off his ripped body. He's directing and will star in the film Dog as an ex-Army Ranger traveling to a fellow ranger's funeral with his dog.
It seems Tatum's upcoming film has inspired him to adopt a pooch. Channing posted several photos of his new tortoiseshell-colored Dutch Shepherd puppy, Rooklin, "Rook" for short. Tatum joked that when he and Rook locked eyes, they imprinted on each other and he knew that he was meant to be his owner. Here is more on the story via People:
"This is the newest member of the Tatum tribe. Meet 'Rook' or 'Rooklin' 12 week old Dutch Shepard! He's gonna be a goon," Tatum wrote in the caption.

The Hail, Caesar! star went on to say that he wasn't sure "when or if [he'd] be open to having another dog" after the death of his pup Lulu, whom she shared with ex Jenna Dewan, just under two years ago.

"But he sought me out and we met eyes and then some imprinting type s— happened," Tatum joked. "Haha I just hope i can handle the little hood rat. Haha that's also his nickname when he's being a little s— 'hoodie' cause boi is he little savage sometimes."
Rook is an absolute cutie. Those big mischievous eyes, waaaaa. I have been strongly considering adopting a lap pooch of some sort despite being more of a cat person. I hope to be traveling a lot next year and I need a pet that will easily travel as well as an emotional support animal. I hope Rook helps Channing heal over the loss of his other dog with ex Jenna, Lulu. Losing a pet is definitely difficult and sometimes traumatizing.
Anyways, I hope that Rooklin will be happy and I am sure he and Channing will be a handsome pair to say the least. In the mean time I am going to go watch kitten and puppy videos on Youtube so I can fantasize about getting myself a puppy. I mean what is better than adopting a new pet? Especially if you are ready. I need to be a fur mommy for real. Channing and Rooklin really didn't help this strong desire to have my own pet. Damn them.