Lana del Rey is currently promoting a book of poetry and a new album. She made a surprise (ish) appearance over the weekend at a Barnes & Noble at the Grove in LA to promote the book of poetry. The appearance was set up as a book signing, and California is obviously a mask-mandate state. Meaning, Lana was INSIDE, she was preparing to have close contact with fans, she was posing for photos and signing books and… look at her mask. It's a MESH mask. For the love of God.
Lana was posting videos to IG Live-ing to hype the appearance. Judging from the fan photos, she wore the mesh mask throughout and she didn't social distance at all.
If you need me to say it, I will. Don't wear MESH MASKS. They are not a fashion statement. They are not cute. They're dangerous. Wear a real mask. After Lana got some sh-t online (SOME sh-t, but not nearly enough for how reckless she was), she posted this video where she's sitting inside a car (??) wearing a real mask and reading a poem. Lana… doesn't get it??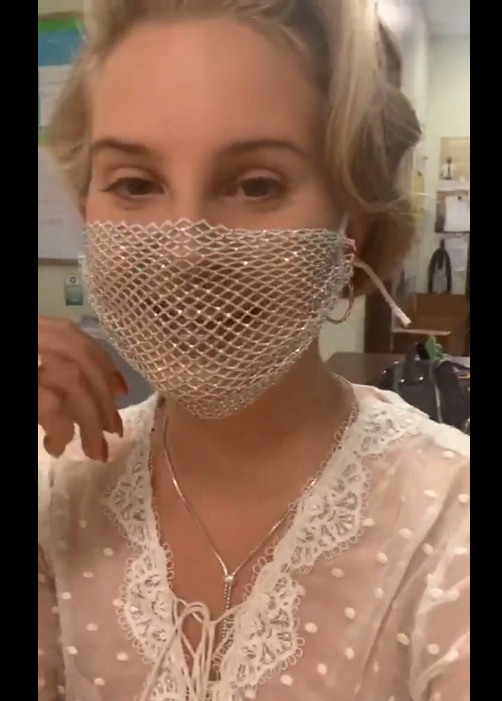 Lana Del Rey wearing a face mask // a random Karen wearing a face mask pic.twitter.com/2qNeoPbBSw

— LG⁹¹¹ 〄 (@EnigmaticGaga) October 2, 2020
im loving lana del rey's mask pic.twitter.com/5QKqfOw0Us

— habibi ➰ (@popst4n) October 3, 2020
Pics courtesy of Lana's IG.