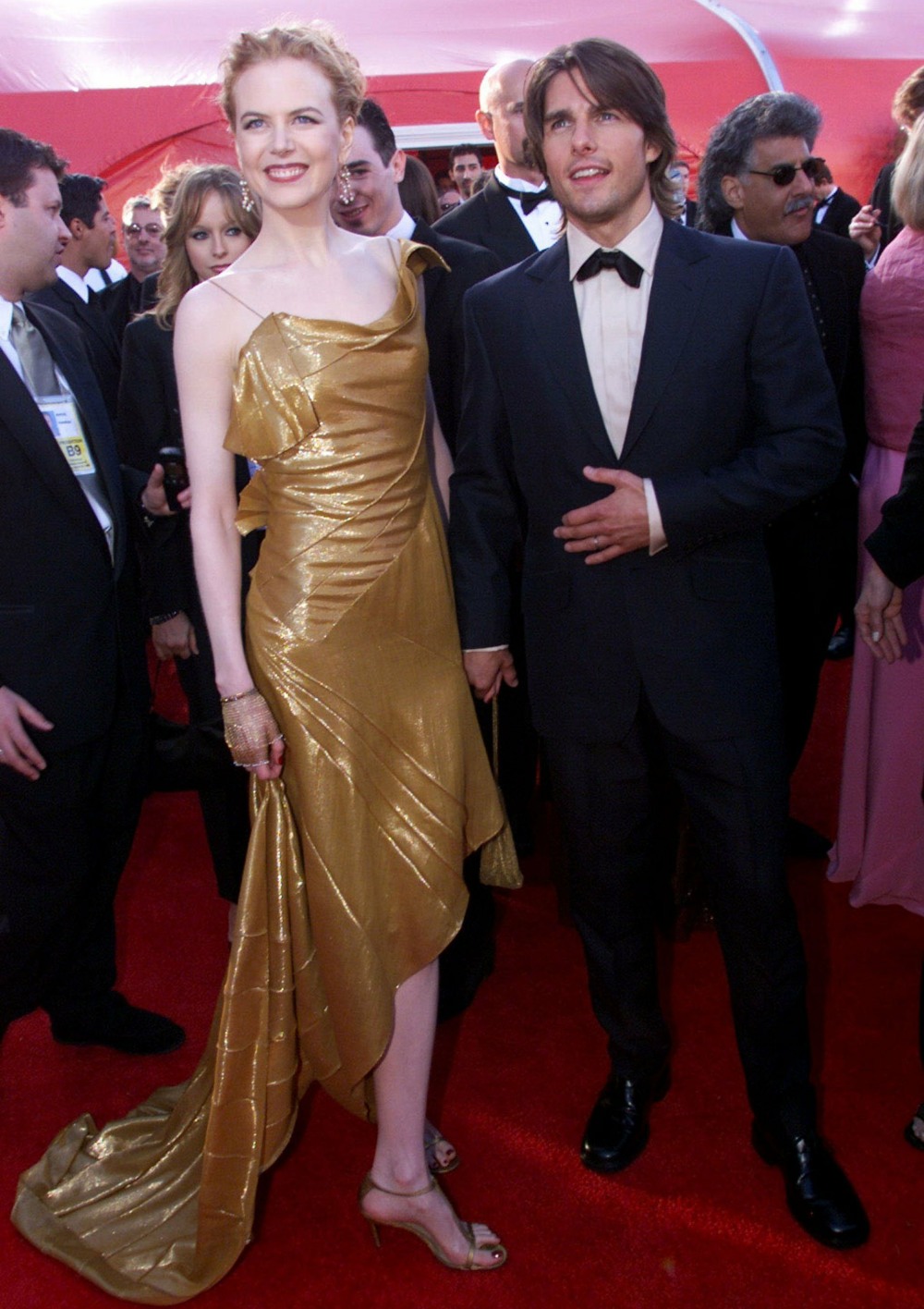 Nicole Kidman is currently promoting The Undoing, an HBO miniseries which I'm really looking forward to watching! She stars with Hugh Grant and it's supposed to be a psychological thriller with lots of sex and money and drama. I love that kind of sh-t, and it's interesting to see Hugh in that kind of project, but late-stage Hugh Grant is a revelation, right? To promote the miniseries, Nicole chatted over Zoom with the New York Times and let me tell you, this was an annoying read and it had very little to do with Nicole. I don't think Nicole is a vapid person at all – she's lived a big life, she's learned a lot and she's got a lot to say, but she prefers an air of mystery and I don't blame her for that. But the person interviewing her for the Times wanted to sound soooo deep and Nicole just deflected and instead of saying "okay, I sound like a pompous ass," the interviewer just kept going on and on. Blah. Anyway, some highlights, all of which are about Tom Cruise and Stanley Kubrick.
On "sexual boldness" as an actress: "I've had situations as an actress where, oh my gosh, it was not what I thought it would be. I was probably at the forefront of this: When I went to work with Stanley Kubrick, he was like, I'm going to want full frontal nudity, and I was like, Ahh, I don't know. So we came up with a great agreement, which was contractual. He would show me the scenes with the nudity before they made it into the film. Then I could feel completely safe. I didn't say no to any of it. I'd wanted to make sure that it wasn't going to be me standing there nude and everyone laughing at me. I was protected, so I got to explore a complicated marriage and the way in which Tom's character is having those jealous images. I would never think of not wanting the storytelling to be told properly. Having them say, "Once you're OK with it, great, that's it" — what a fantastic place to be in as a woman. Please write that correctly, because otherwise, it will be misinterpreted…. The way in which the contractual agreement that I have with a director allows me to do nudity and sex scenes because I feel safe. Sexuality is over here in a box, and we don't deal with it. I'm happy to deal with it, but there needs to be a place where you can go, I'm not going to be exploited."

She & Tom Cruise were happy on 'Eyes Wide Shut': "This is where the fallacy is: We loved working with [Kubrick]. We shot that for two years. We had two kids and were living in a trailer on the lot primarily, making spaghetti because Stanley liked to eat with us sometimes. We were working with the greatest filmmaker and learning about our lives and enjoying our lives on set. We would say, "When is it going to end?" We went over there thinking it was going to be three months. It turned into a year, a year and a half. But you go, As long as I surrender to what this is, I'm going to have an incredible time. Stanley, he wasn't torturous. He was arduous in that he would shoot a lot. But I'd sit on the floor of his office and talk, and we'd watch animal videos. He said animals were so much nicer than human beings. Though I do remember we were watching a wildlife thing where you saw the lion going after an antelope, and he could hardly watch it. Interesting, isn't it?

Whether the themes of 'Eyes Wide Shut' affected the Kidman-Cruise marriage: "That fits the narrative that people came up with, but I definitely didn't see it like that. We were happily married through that. We would go go-kart racing after those scenes. We'd rent out a place and go racing at 3 in the morning. I don't know what else to say. Maybe I don't have the ability to look back and dissect it. Or I'm not willing to.
She talked about a lot of different things but the Kubrick-Cruise quotes are the ones dominating the headlines. I've only seen Eyes Wide Shut once, and I've always meant to watch it again to see if it was as boring and weird as I remembered from when I first saw it. I think Nicole probably was very happy in those two years, working with Tom and Kubrick in London. They were in one place after years of travel, working with a legend and all of that. There were stories at the time that the two-year period of Eyes Wide Shut's production was when their marriage broke down. I think Nicole is telling the truth here – she remembers that time with fondness, and their marriage was fine at that point. Personally, I've always believed that Moulin Rouge (which was shot maybe a year later) was where the Kidman-Cruise marriage broke down though. Another tough shoot, this time just for Nicole, and I've always 100% believed that Nicole and Ewan McGregor got too close. #VintageGossip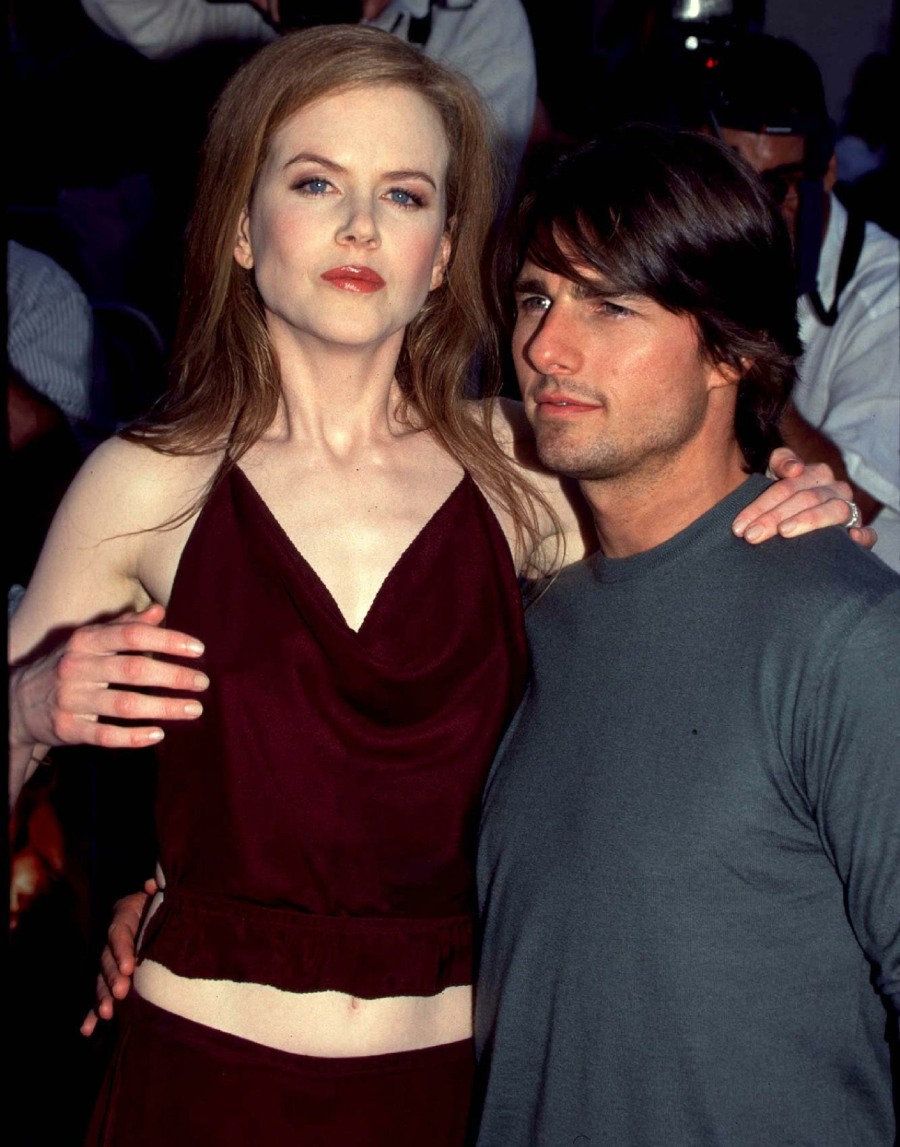 Photos courtesy of Getty, WENN.