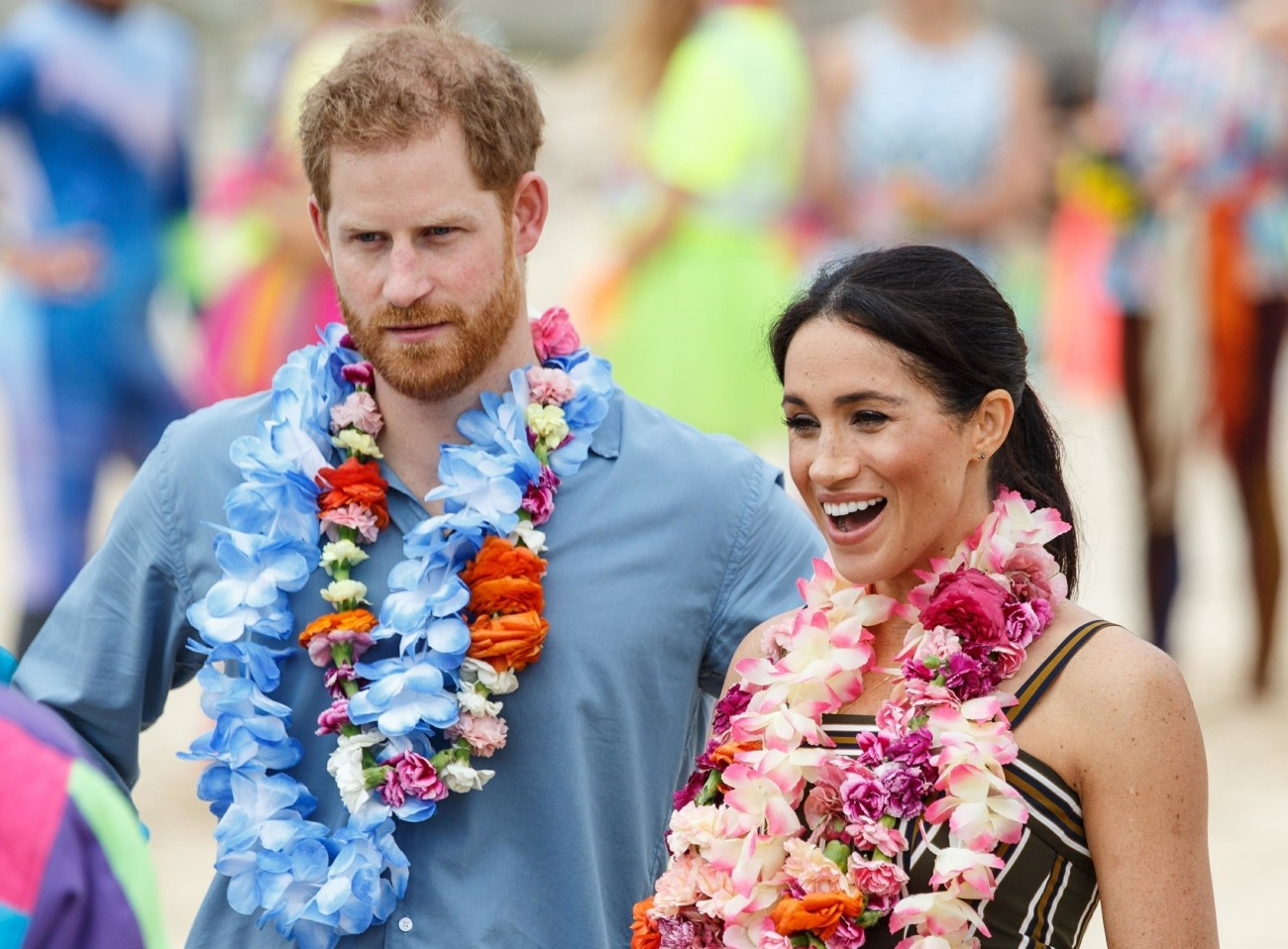 We really don't know how Prince Harry celebrated his 36th birthday last month beyond some widely reported Zoom calls with his family. On his birthday, he was also the subject of some creepy, macabre "commentary" about how he is now the same age as his mother when she died. Hopefully, he was more focused on the very alleged gift he received from Meghan: surfing lessons! Ginger Prince Point Break!! Look out for the drug-dealing surfers and the undercover cop!
Prince Harry has taken up surfing, Page Six can reveal. For his 36th birthday on September 18, wife Meghan Markle bought him surfing lessons and according to sources, "he's loving it."

The royal was spotted biking down to Malibu's famous Surfrider Beach to check things out while the couple was living in LA. And following their move to their stunning new $14.7 million home in Montecito, Santa Barbara, the former military man is enjoying all the outdoor sports and sunshine his new home state has to offer.

"Harry's loving Montecito, Meghan bought him surfing lessons for his birthday and he's having the best time," a source told us.
I did wonder if Montecito or Santa Barbara were really surfing communities so I did a Google search and it looks like there are surf shops and the surfing life is encouraged. But it doesn't seem like most people surf in Santa Barbara in the summer – they wait until… right now, actually. Fall/winter. That being said, who knows if this is true.
Meanwhile, did you see this curious story? Prince Harry's third cousin (??) has some thoughts about why he and Meghan chose to move to America:
Prince Harry and Meghan Markle were right to move to the US because Americans are "easy to please", a royal cousin has said. Christina Oxenberg, 57, who is the daughter of Princess Elizabeth of Yugoslavia, a second cousin of Prince Charles, said that Brits "expect too much" and that the Duke and Duchess of Sussex are celebrated by the American public. Writing in Tatler, the socialite, who was born in the US, said people of America are "charmed" to have their own "real life princess".

She wrote: "Possibly too much is expected by the Brits from England's one-time most eligible bachelor and his actress wife. To be adored in America, all Harry and Meghan need to do is pick up a dog from a shelter. Americans are easy to please. What draws scorn in England will be applauded in the States."

She continued by saying that the press coverage will be "positive rather than petulant" and that the couple are likely to be treated "very well" by American media.
I get that she's being haughty and basically calling all Americans rubes and magpies who will be entertained by anyone glittery, but also… is she wrong? Harry and Meghan will be treated better by the media in America. Americans are much easier to please than British people, at least from what I can see. Harry and Meghan were expected to subject themselves wholly to the media, the Crown, and a fickle British public who picked them apart on a daily basis. They can be free from much of that here.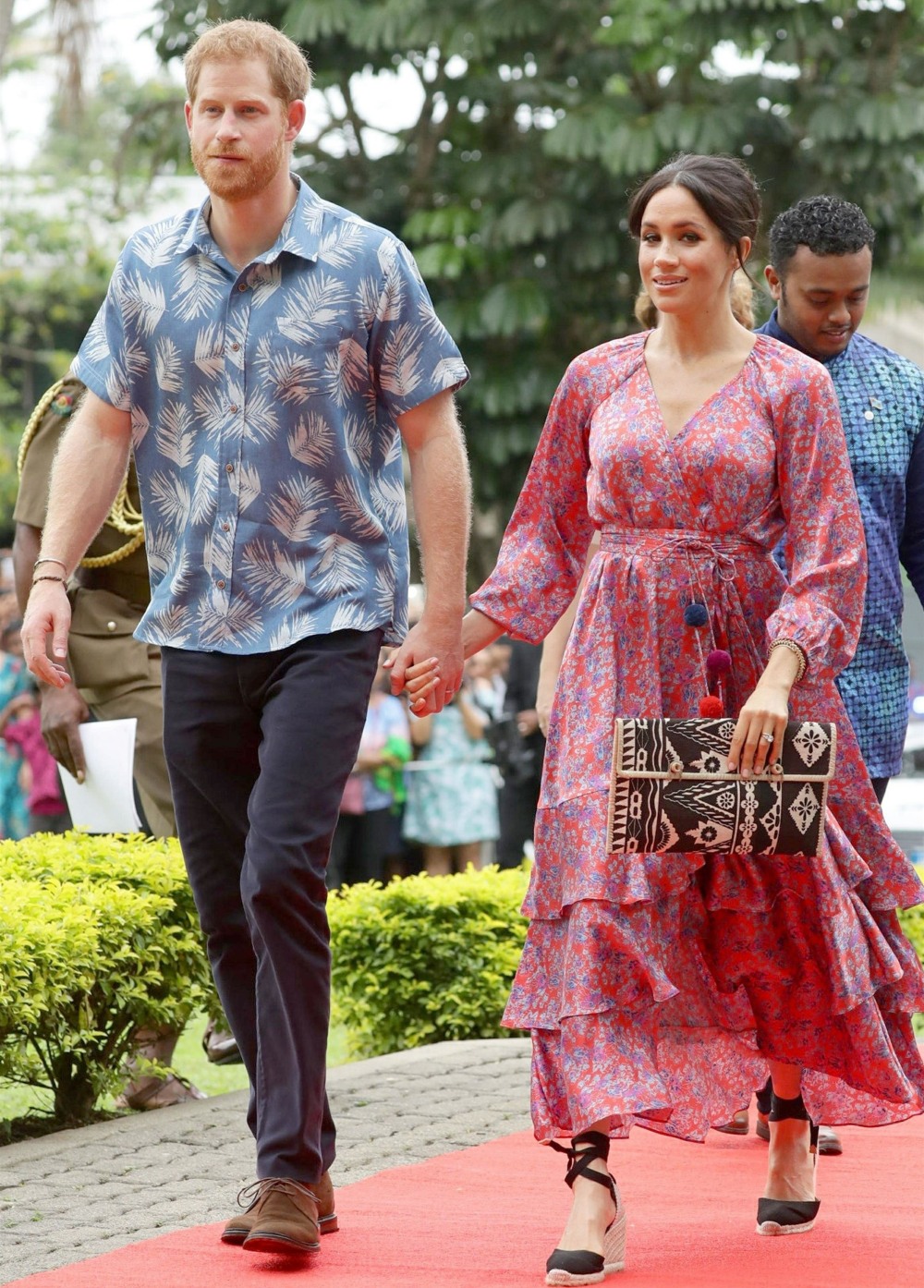 Photos courtesy of Backgrid.