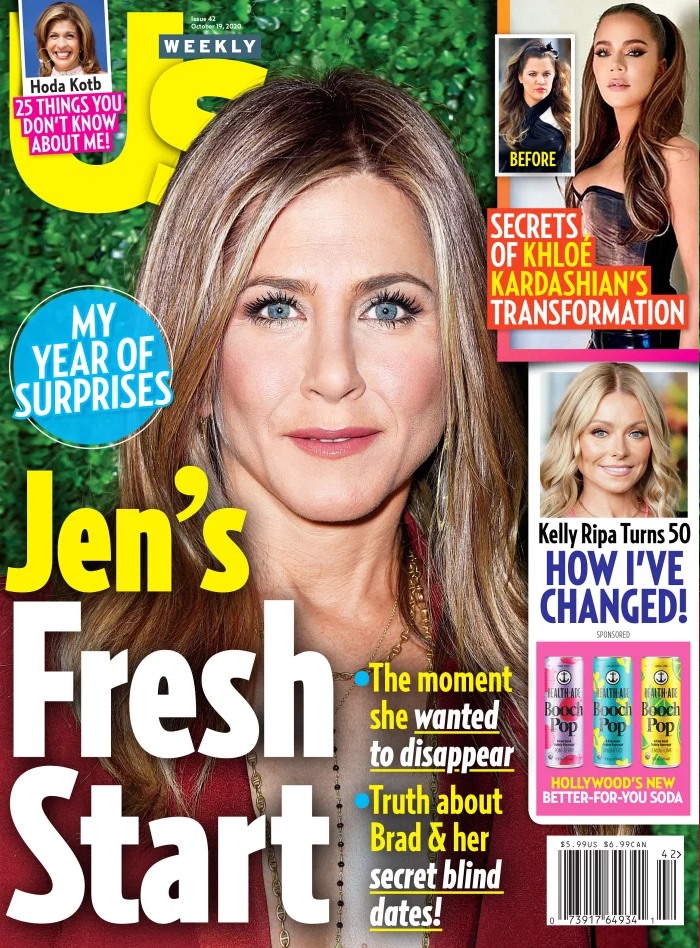 I've lost count of how many "fresh starts" Jennifer Aniston has had over the years, but my guess is that the number would be in the hundreds. At this point, it's not even Jennifer pushing that particular narrative, although she absolutely has pushed it in the past. What I find really, really interesting these days regarding Aniston is that her post-Justin Theroux "fresh start" didn't involve another serious boyfriend. Sure, Aniston and Brad Pitt are playing their stupid f–king tabloid games, but beyond that… there's nothing. At the age of 51, Jennifer isn't dating anyone to get attention. She's got her mansion and her dogs and her goddess circle and she's happy. The Real Fresh Start!
A new leaf! Jennifer Aniston worried fans when she admitted in a recent interview that she once considered quitting acting. These days, however, she has no plans to leave Hollywood — but she may rejigger her focus.

"This year has been the most groundbreaking of Jen's life in so many ways," a source exclusively says in the new issue of Us Weekly. "She worked her butt off to make The Morning Show a success and seeing that happen has given her the confidence to move ahead with her ultimate dream of becoming a director. She enjoys being behind the camera and says it's her destiny to make that switch."

The 51-year-old actress — who is "happier than she has ever been," according to a second insider — has other projects in the works too. In addition to the upcoming Friends reunion and the biopic Hail Mary, she has received "business offers that could see her capitalize on her huge following on social media," the first source says. (Aniston has amassed 35 million Instagram followers since joining in October 2019.)

Aniston has also started to open up more about her past in recent months, which the source credits to therapy and spiritual philosophies: "Jen celebrates all aspects of her life — the good, the bad and the ugly — because it all defines who she is and where she's at today."
So the cover story is basically a preview of coming attractions. Jennifer wants to direct! She wants to do Instagram spon-con! She wants to be a 50-something influencer! Honestly, that's not a bad career track for her, especially with The Morning Show already a success. She's got a successful project, it's time to direct an Adam Sandler comedy and shill waist trainers and yoga books on Instagram.
Photos courtesy of WENN, Avalon Red.