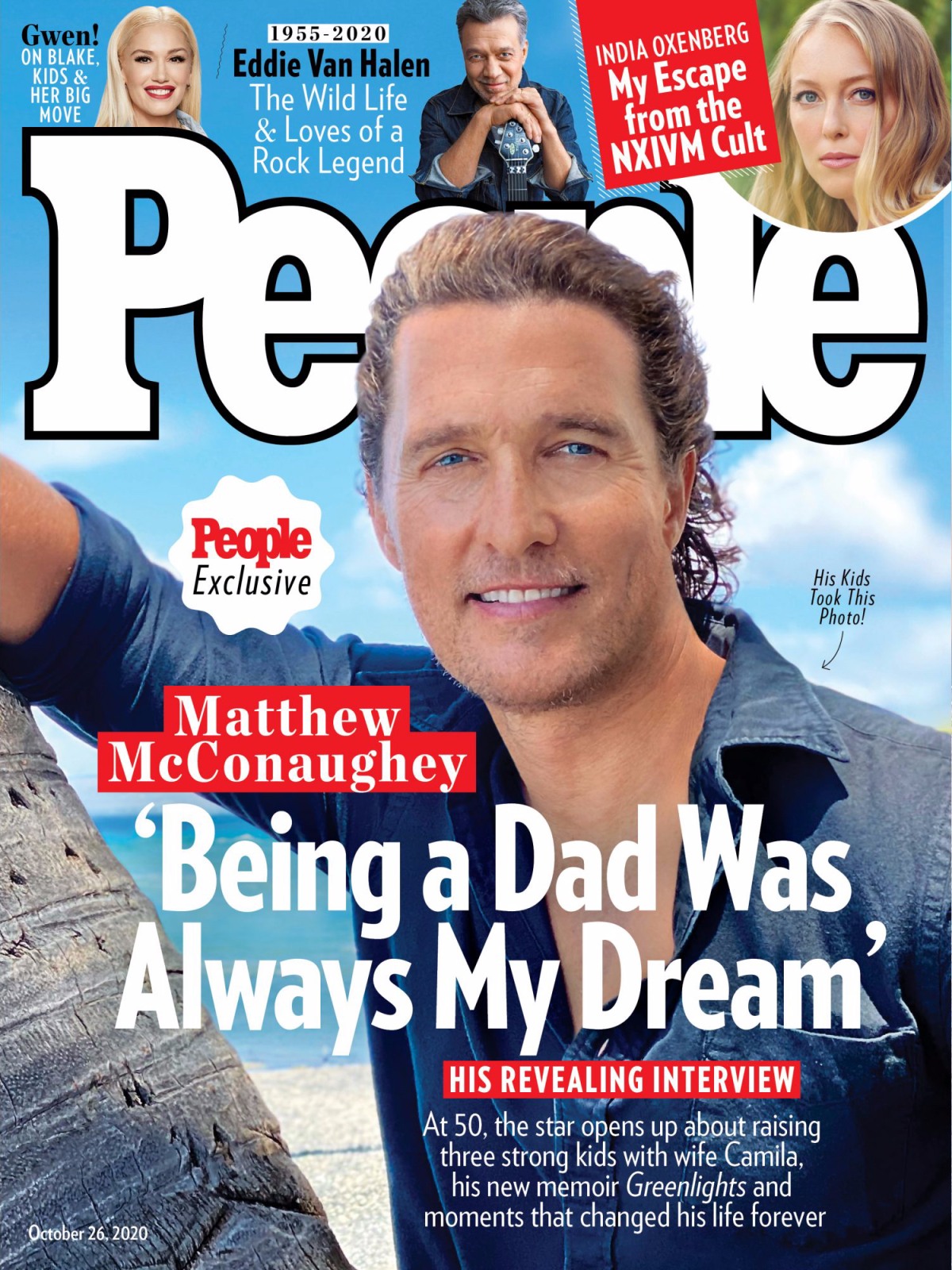 Matthew McConaughey covers the latest issue of People Magazine to promote his memoir, Greenlights. Matthew has come a long way, I guess. From the rom-com guy to the wannabe action-hero to… the Oscar-winning dramatic actor, his career has taken some turns. He also went from bongo-playing burnout f–kboy to husband and father of three. It sounds like his memoir is more about his family life more than anything else, which is sort of interesting because… there really hasn't been any controversy or scandal there for years and years. Part of me wonders if Matthew, like Jennifer Garner and other stars, is leaning into that churchy audience. Some highlights from this People interview:
His kids are happy & creative during the pandemic: To McConaughey's proud delight, Levi, 12, Vida, 10, and Livingston, 8, his with kids wife Camila, 37, have more than risen to the occasion. "They have doubled down on their hobbies, creative things and parts of themselves I don't think they would have leaned into if they were back in school. One of the assets of this COVID quarantine is they've been forced to be more self-reliant. They've been forced to create their way out of their boredom," he says. One particular passion and skill they've honed is photography. "They're into it — all three [of the kids]," he says. "They're becoming a production crew. It's very cool, [and] they're starting to get kind of good at it."

His kids are very artistic: "They're becoming pretty good storytellers [too]," McConaughey says. "Our youngest one will come fill us in: 'Oh, I'm on chapter two …' Vida really likes to paint and draw and loves graphic novels. … For Levi it's probably more music. Basically he came out of the womb knowing a minor from major key on the piano. In the last six months, he really got into listening to composers, and he now can listen to a movie and tell you, 'Oh, that's Hans Zimmer,' or 'That's John Williams,' which is really cool."

He relishes the "privilege and responsibility" of being their dad. "The only thing I ever knew I wanted to be was a father. And it's remained the pinnacle for me. Being a dad was always my only dream. … I can't think of anything being more important. My hope is that our kids are conscientious and confident and autonomous. … All three are very, very caring and kind individuals. I can tell you this: I'm happy and confident to say our kids do not question the love we have in our family."
I was sitting here thinking that this cover story struck me as so odd and I couldn't really put my finger on why, until it hit me: celebrity men rarely, if ever, speak like this or put their family life on the cover of People Magazine this way. This is ordinarily the treatment celebrity moms get. I also think it's interesting that Matthew says "The only thing I ever knew I wanted to be was a father….Being a dad was always my only dream." It's pretty rare for men to say that too, that they really didn't have any ambitions beyond parenthood. Anyway, he sounds like a good dad and an involved, hands-on father. Good for him.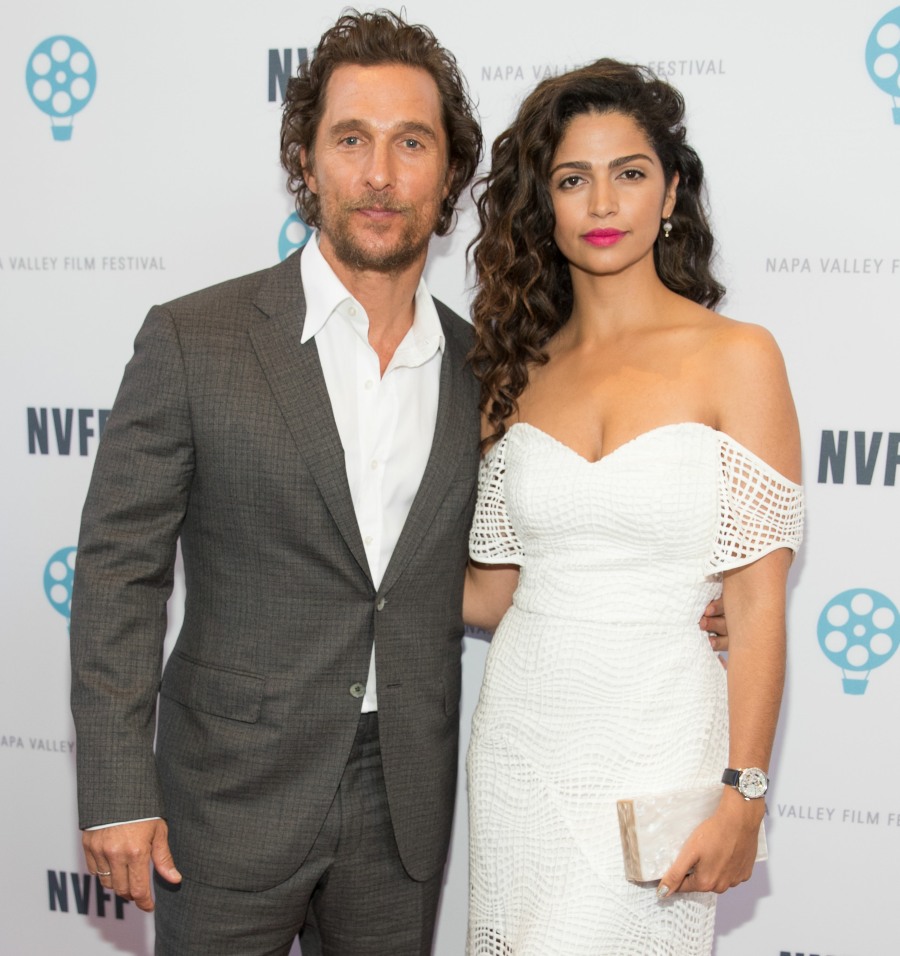 Photos courtesy of WENN, Backgrid.