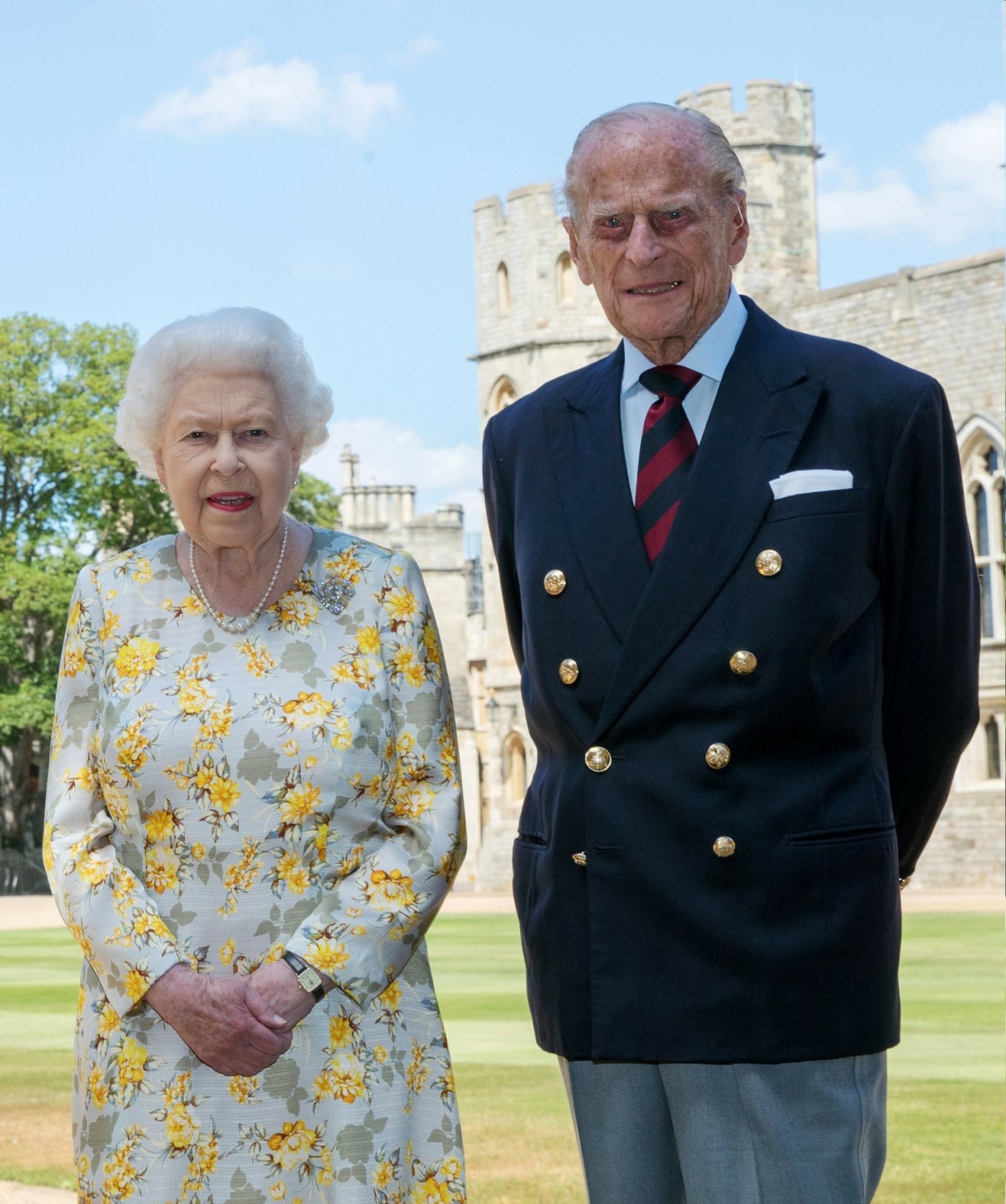 I think it's really funny that no one can say outright that Queen Elizabeth and Prince Philip hate each other and they've been chafing against each other for much of this year. When Philip retired from public life, he went to Wood Farm on the Sandringham estate to spend his last years… away from the Queen, and in the company of his favorite "companion" Penny Knatchbull. Things were fine – both sides agreed to this arrangement, and Phil and Liz maybe spent a handful of weeks together here and there since his retirement. But then the pandemic happened, and the royal security – worried about creating two bubbles for the elderly royals – moved Philip out of Wood Farm and into Windsor Castle, where they could just keep Phil and Liz in one bubble.
I have no idea how the Windsor Castle bubble worked all those months, but by the summer trip to Balmoral, Philip had enough. It was so bad – again, no one is saying this outright – that the Queen cut her Balmoral holiday short and she and Philip retired to Wood Farm together for the better part of a month. Now… Liz is back at Windsor Castle, in the bubble. And Philip gets to stay at Wood Farm.
Queen Elizabeth has returned to Windsor Castle for the first time since August. She has left her husband Prince Philip at Sandringham, where the couple had relocated from their Scottish retreat Balmoral Castle in September.

The Queen, 94, came back to Windsor on Tuesday, PEOPLE has confirmed. It is typical for her to return to London or Windsor around this time of year, following her break in Balmoral Castle. But this year, the couple cut their time in Scotland short and visited their home on the monarch's Sandringham Estate in Norfolk (around 110 miles north of London) for a few weeks. That break enabled the Queen to spend some time with Philip, 99, at secluded Wood Farm, the farmhouse he has largely been living in since his retirement from public life three years ago.

When it was confirmed that the couple would head to Sandringham, it was said by the palace that it was Elizabeth's "intention" to return to Windsor Castle in October, where she and Philip, 99, spent much of the spring and summer amid the coronavirus pandemic. It remains her plan to return to Buckingham Palace in London for "selected audiences and engagements."
If you ask me – no one is asking me – it was the stupidest thing in the world for the Queen to insist on traveling to Balmoral this summer WITH Philip. She could have altered her annual holiday given the state of everything, and perhaps even just spent the summer at Wood Farm with Philip, since he's so happy there. But no, she had to insist that a 99-year-old man be moved to three different locations in a six month period. Anyway, I'm glad Philip refused to go back to Windsor with her. I'm sure the stress on royal protection officers is mind-numbing, but it's better than trying to force these two ancient a–holes to live together permanently.
Photos courtesy of WENN, Avalon Red, Backgrid.