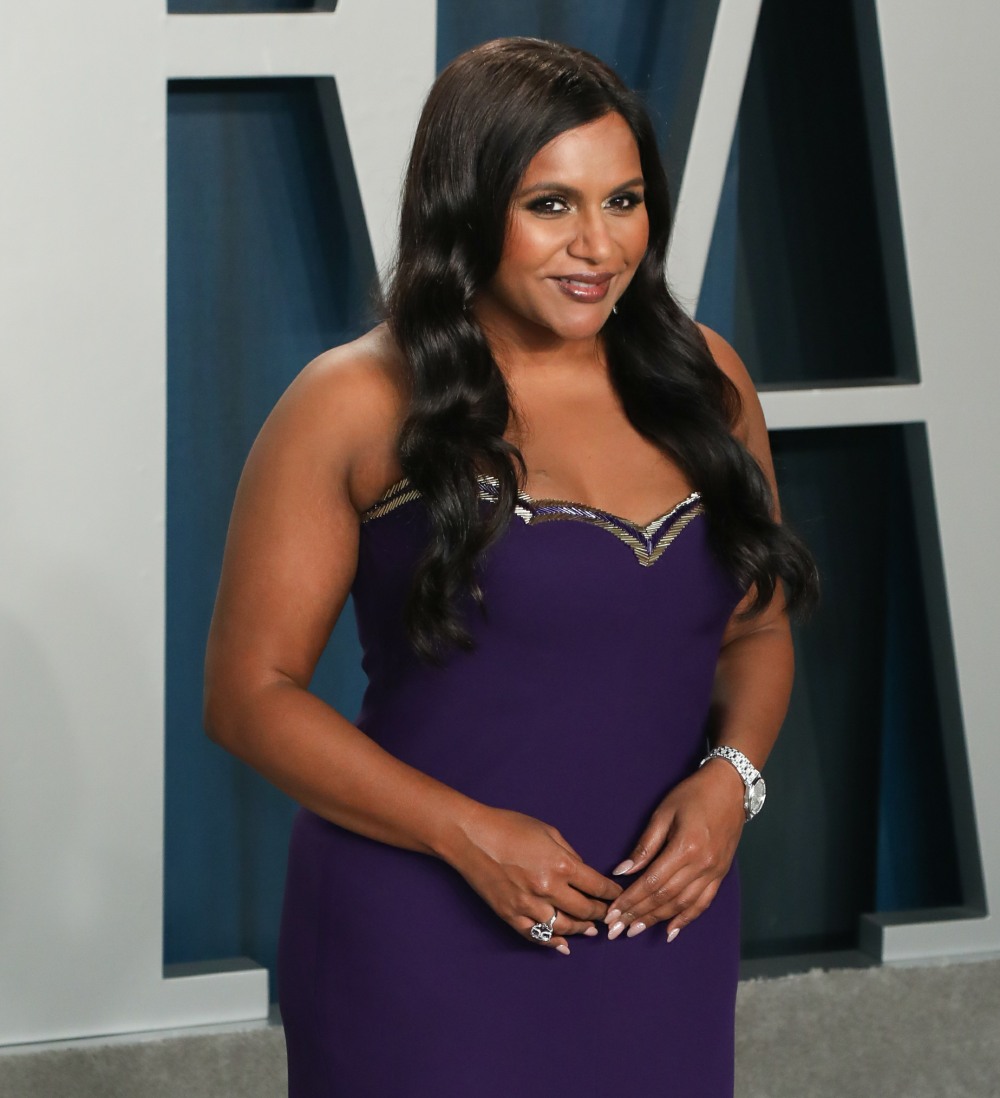 I *just* covered that nice Mindy Kaling interview, where she was talking about being locked down in LA with her 2-year-old daughter Katherine. And I honestly thought that was Mindy's nice LA life – single mom to a little girl, group of friends, hard at work as a writer/actress/producer/creator. Then she just flat-out shocked me: she was pregnant for most of this year. She gave birth to her second child in September. WHAT.
In surprising news, Mindy Kaling has revealed she welcomed her second child, a baby boy, last month. During a virtual appearance on Thursday's episode of The Late Show, host Stephen Colbert teased that the 41-year-old The Office star had "good news" to share. "I got something I rarely get these days, which is good news, so if you wouldn't mind sharing with our audience I think they'd be thrilled to find out something extraordinary that nobody knows up until this moment," Colbert said.

"I'm telling it for the first time now, it feels so strange. But I gave birth to a baby boy on Sept. 3. This is news to a lot of people. It's true!" Kaling said. "His name is Spencer. I forgot the most important part of it," she joked.

The actor-writer-producer said that she was able to keep her second pregnancy largely secret because of the ongoing novel coronavirus pandemic. Kaling's daughter Katherine Swati was born in December 2017.
I'm really shocked. While she hasn't been out on red carpets since February, she's been posting Instagrams pretty regularly and I haven't gotten a "secret pregnancy" vibe from anything. Maybe she was posting older photos? Hm. She did keep it hidden. Well… this is the year for it.
This interview was really sweet – Colbert and Mindy have been friends for a while, and they crack each other up a lot. It was lovely when he asked her about Hinduism! And the mention of DJ Novak… hm. I still think he's the father, but I don't even know.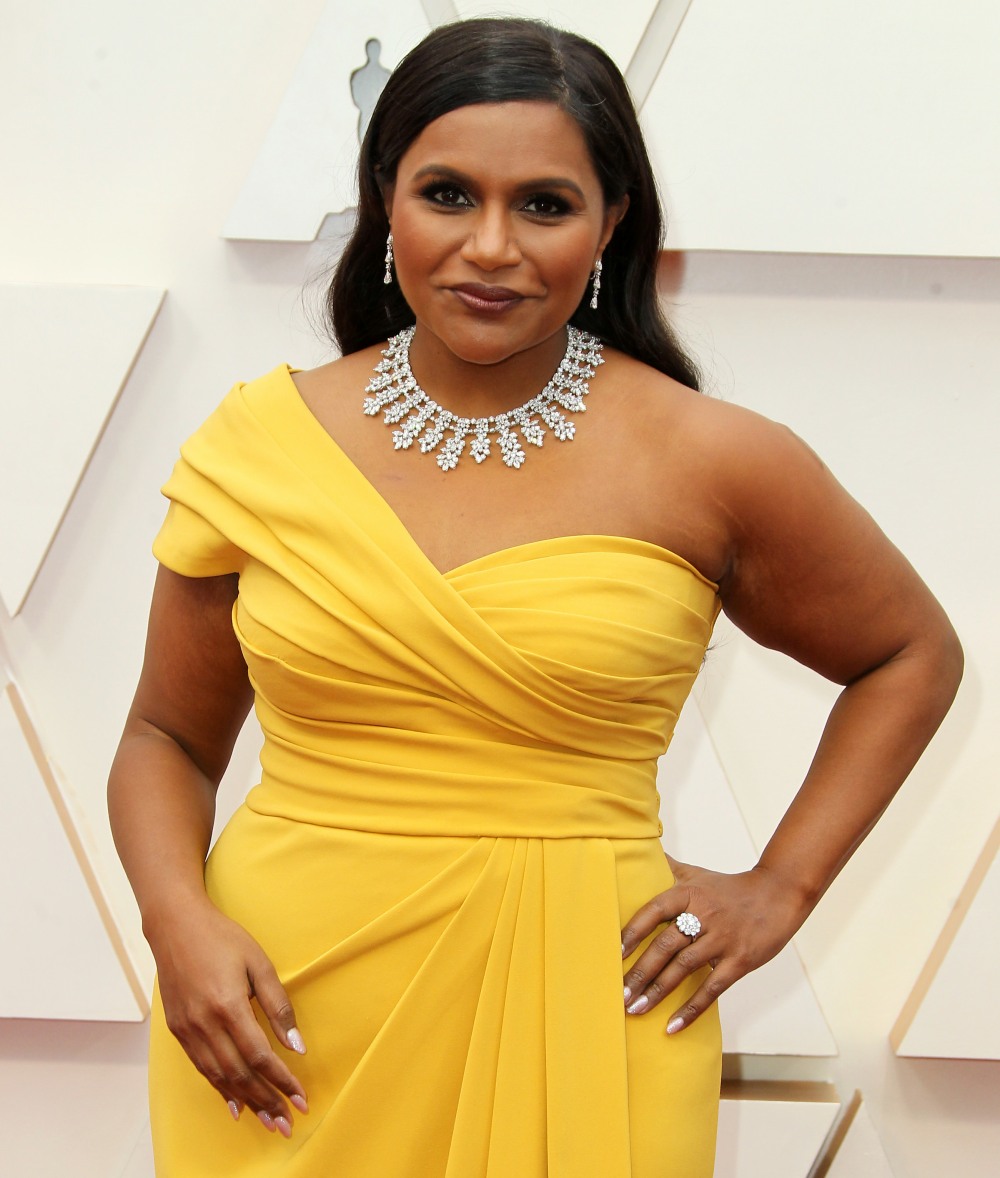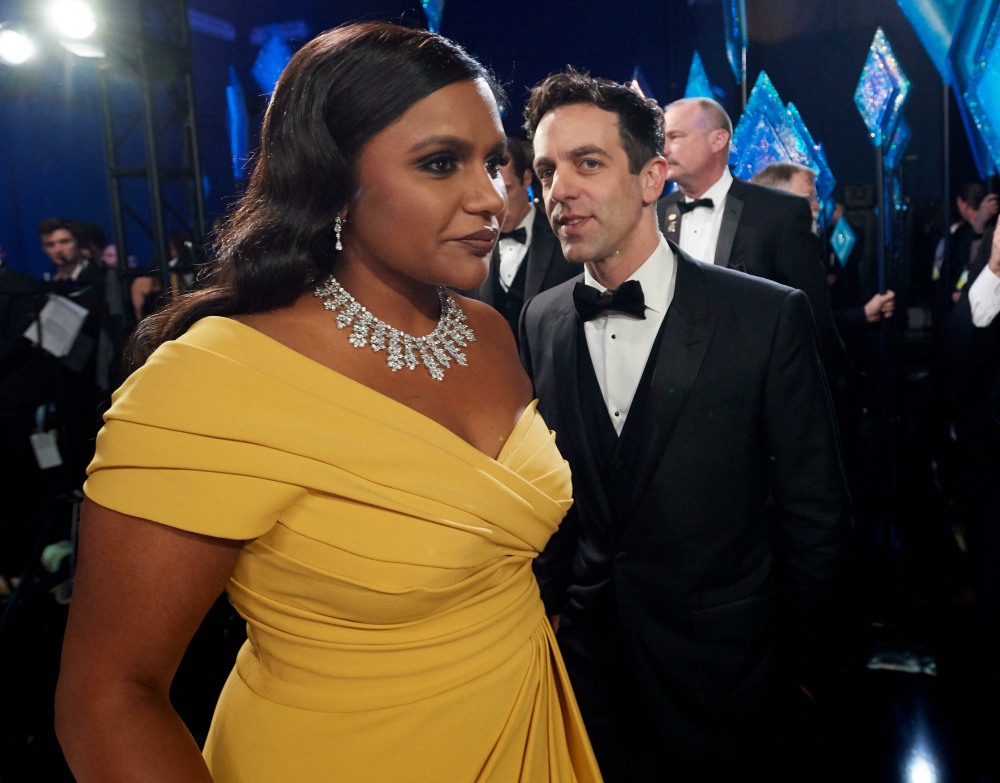 Photos courtesy of WENN.