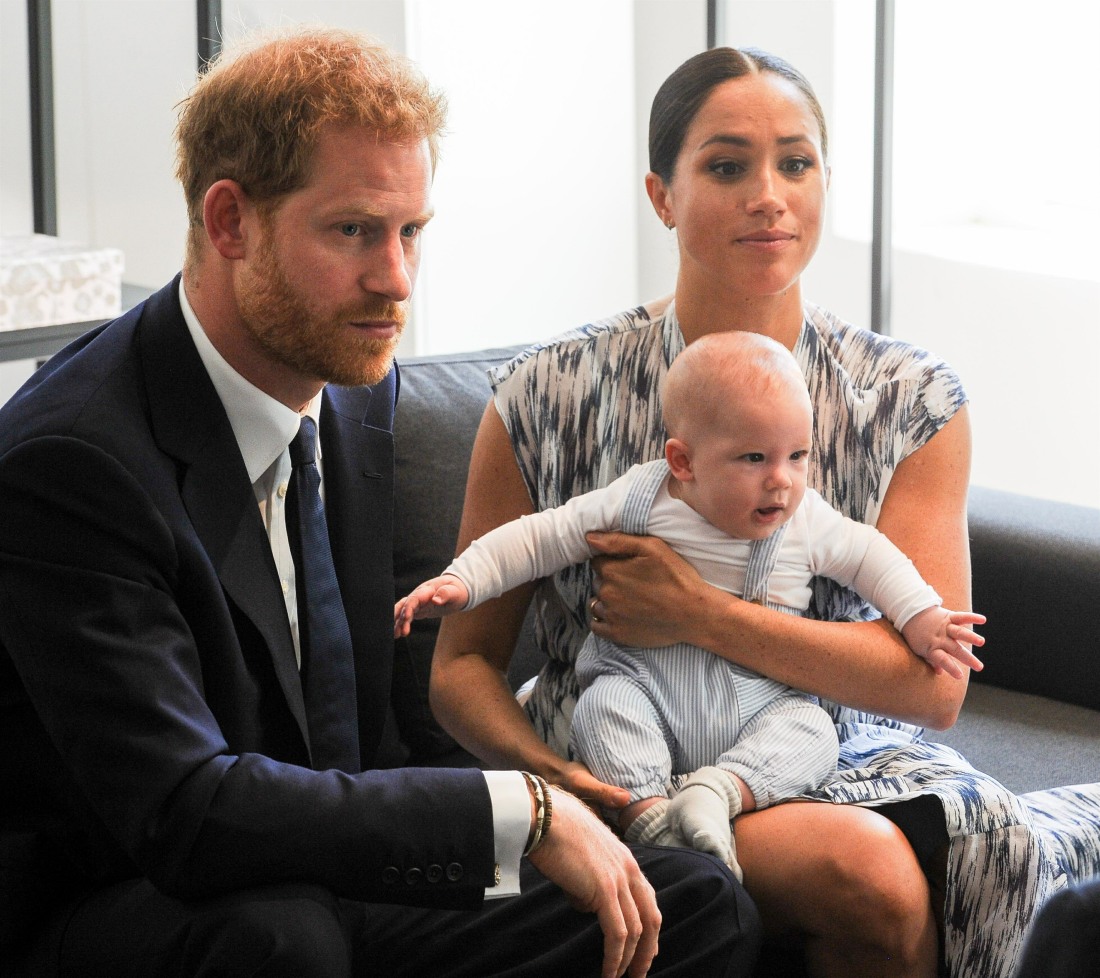 Before the Duke and Duchess of Sussex purchased their Montecito mansion with its eleventy billion bathrooms, they were staying at Tyler Perry's LA mansion. They were there for months, pretty much from late March until late August, into September, when they moved to Montecito. During that time, the British media made sure to put a target on the Sussexes' backs, and many American and international paparazzi agencies took note. There were stories about paparazzi cutting into fences to get photos, and there were incidents involving paparazzi-flown drones over the Tyler Perry-owned property. In July, Harry and Meghan sued a "John Doe paparazzo" for some of the drone photos being shopped around to international outlets – the photos were of Doria Ragland and Archie in the backyard. Well… they won. Or rather, they settled with the pap agency.
The case of the unauthorized backyard photographs of Archie Harrison Mountbatten-Windsor has been solved. And the legal outcome, unveiled on Thursday by his parents, Prince Harry and Meghan, has left one of Hollywood's biggest paparazzi agencies with its tail between its legs.

In July, the couple filed an invasion-of-privacy lawsuit over photographs taken with a drone and zoom cameras of the 14-month-old Archie as he played with his maternal grandmother in their backyard. At the time, the family was staying at a secluded estate in Beverly Hills owned by the entertainment mogul Tyler Perry. They did not name the defendants in the lawsuit because they did not know who they were.

The filing allowed their lawyer, Michael J. Kump, to send fact-finding subpoenas to the three biggest celebrity news agencies in Los Angeles: Backgrid, Splash News and X17. The culprit turned out to be X17, which, according to a settlement agreement filed in Los Angeles County Superior Court, has agreed to turn over the photos to the family, destroy any copies in its archives or databases and never again traffic in any photos of the couple or their son taken by similar means "in any private residence or the surrounding private grounds."

X17 will also pay a portion of the family's legal fees, according to Mr. Kump. In blunt terms, Harry and Meghan, who have clashed repeatedly with the British news media over privacy concerns, sent a stark message to American paparazzi agencies with the case: You come after us, and we will come after you.

"We apologize to the Duke and Duchess of Sussex and their son for the distress we have caused," X17 said in a statement. "We were wrong to offer these photographs and commit to not doing so again." Mr. Kump said in a statement, "All families have a right, protected by law, to feel safe and secure at home."

In the X17 case, Harry and Meghan discovered that someone was shopping photos of their son to outlets around the world and had claimed they had been taken in public, according to the complaint, which noted that Archie had not been in public since the family arrived in Southern California. The photographs were published in the German magazine Bunte. Lawyers for the couple were able to move quickly enough to prevent their publication in the United States and Britain, however.
A good resolution to a pretty cut-and-dry case. If it's against the law for a paparazzo to climb your property's fence and take photos of you on your property, then it's against the law for a photo agency to fly a drone over your property and take photos of your child. I wonder what kind of financial settlement was involved – the Times says X17 is paying a "portion" of the Sussexes' legal fees, but that could be because Harry and Meghan got a larger settlement for damages. Anyway, good on them.
Also: Harry & Meghan were seen out and about in Montecito last night – they dined with Katharine McPhee (who is pregnant) and David Foster. The British tabloids have been trying to make "David and Harry are super-close" into a thing for a while, but I always thought they were more like casual friends? Who knows.
Meghan & Harry were seen out dining in Montecito on Tuesday night. We love Meghan's casual look for dinner with friends in photos exclusive to the Daily Mail. https://t.co/znk4euF4MQ

— Meghans Mirror (@MeghansMirror) October 9, 2020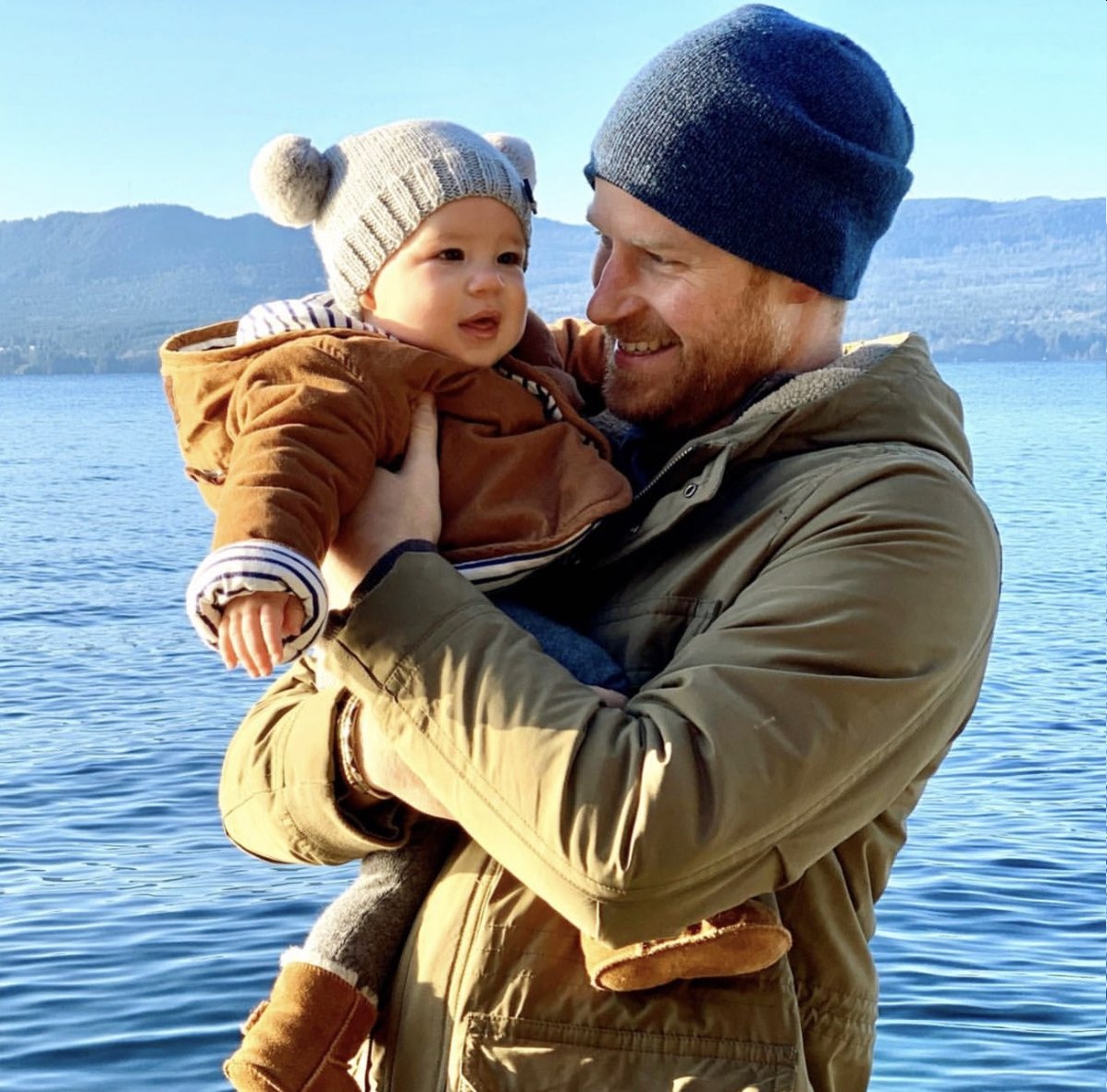 Photos courtesy of social media, Backgrid.