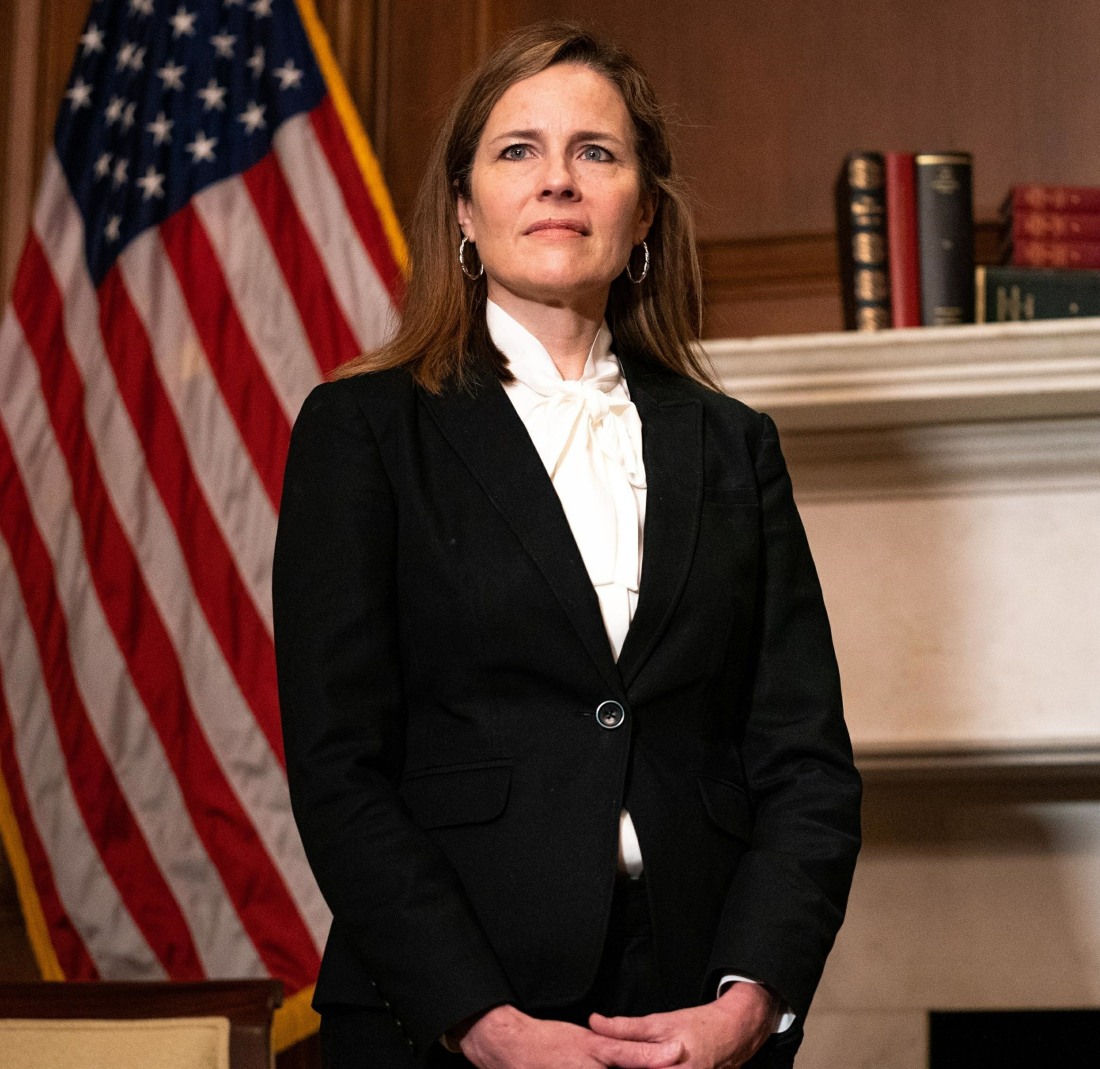 Two weeks ago, Donald Trump threw a super-spreader event at the White House. It was a maskless garden party to formally nominate Amy Coney Barrett to the Supreme Court. He made the nomination eight days after Ruth Bader Ginsburg's passing. Senate Majority Leader Mitch McConnell only seems interested in pushing through the nomination at the moment, stimulus package be damned, eviction crisis, unemployment crisis, and pandemic be damned. The radical Republican minority will get their hyper-conservative judges or they will die trying. Barrett's confirmation hearings begin today, in what will likely be another super-spreader event, this time on Capitol Hill. So… here are just a few things you should know about the woman who – while identifying as Catholic – belonged to a religious cult and took a position of power within the cult: the position of Handmaid.
Amy Coney Barrett is a lying bitch. She failed to disclose to the Senate that she'd given two talks to anti-abortion groups in 2013. She was working as a law professor at Notre Dame at the time, she gave a speech at a seminar sponsored by the university's "Right To Life" club, and she gave another speech on-campus at the Jus Vitae club, which is also anti-abortion BS. As soon as she was outed as a liar, the Senate Judiciary Committee released a "supplemental update" including the two talks and "a paid advertisement she signed that criticized Roe v. Wade and reaffirmed support for Notre Dame's 'commitment to the right to life.'"
She's a wingnut who hurts vulnerable women. ACB also belonged to an anti-abortion organization which promoted one of those fake "crisis pregnancy centers" which provide misinformation to pregnant women seeking abortions. Those groups pressure women to keep their pregnancies and they actively lie to women about access to abortion.
She did a lot of work for an anti-LGBTQ hate group. She taught classes at the Alliance Defending Freedom, which is "the nation's largest and most influential anti-LGBT legal organization." The ADF also promotes anti-LGBTQ legislation across the world, because American bigots aren't content with proselytizing hate within America's borders. Barrett taught a class "at five different sessions of the ADF's summer-long law student training program in Phoenix and Alexandria, Virginia. Known as the Blackstone Legal Fellowship, the program was designed to teach students 'how God can use them as judges, law professors and practicing attorneys to help keep the door open for the spread of the Gospel in America.'"
Just so we're clear: the deeply unpopular Republican Party is trying to jam a deeply problematic liar and wingnut onto the Supreme Court and Republicans are pretending like they don't know for sure that she will rule in their favor on all of the deeply unpopular social issues they support. We're f–ked.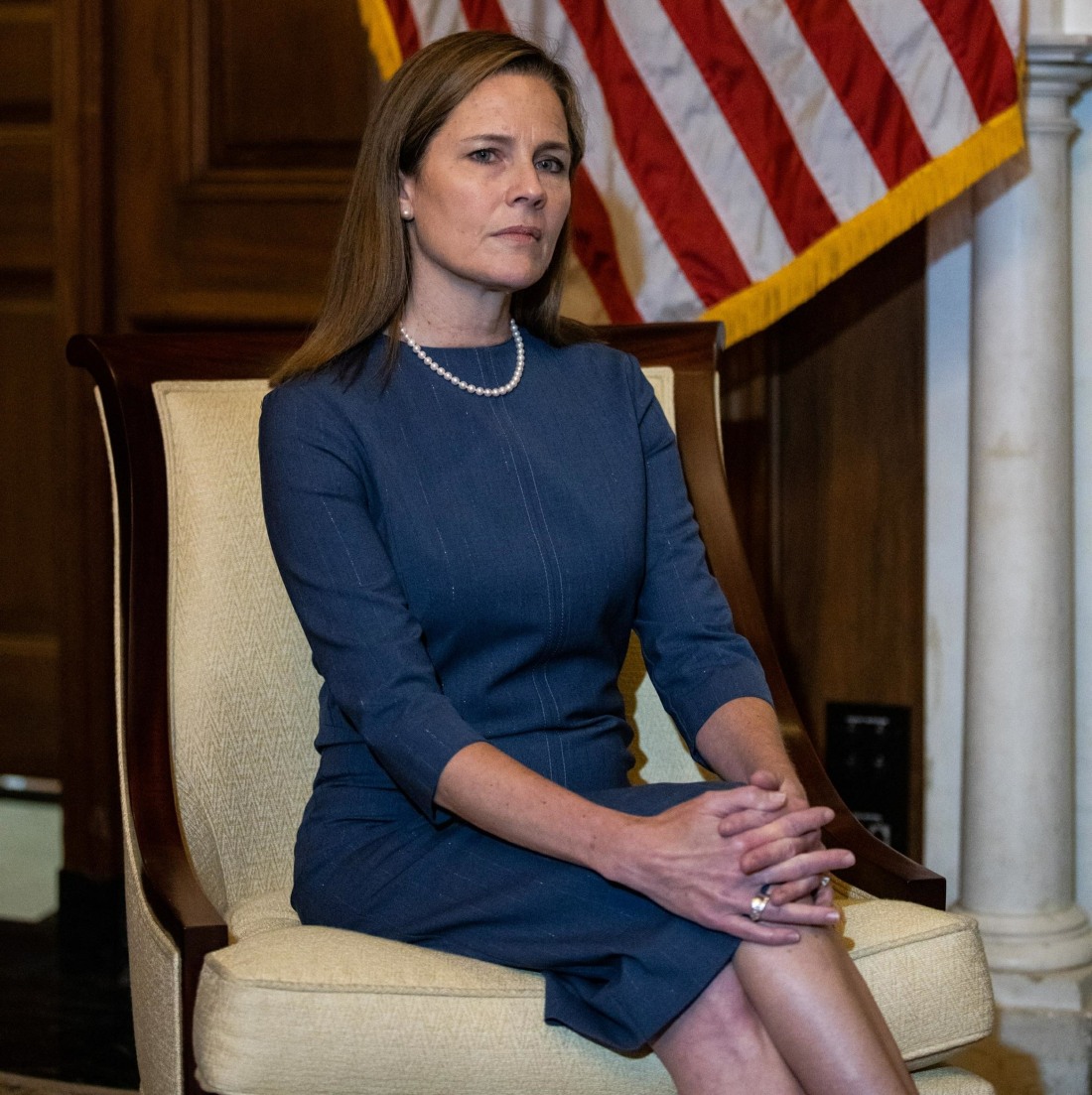 Photos courtesy of Backgrid.