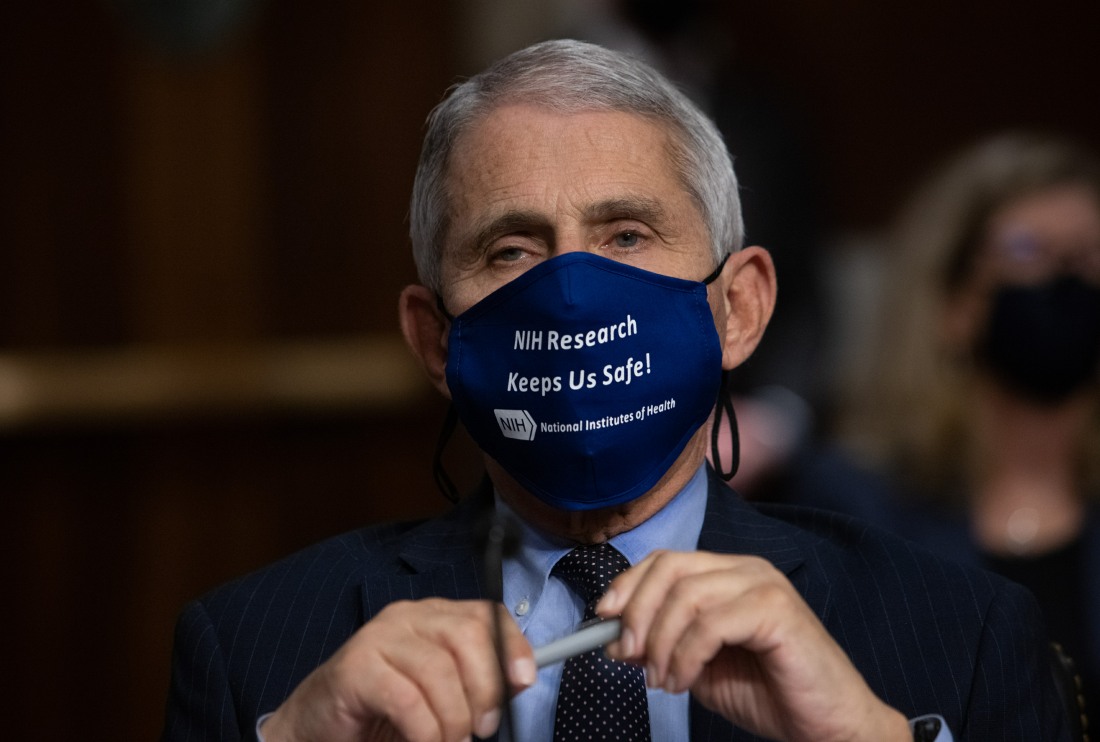 I'm old enough to remember when the Trump White House was literally sending surrogates out with talking points slamming Dr. Anthony Fauci. While it feels like that was twenty years ago, it was maybe back in May or June of this year? Fauci is not a political appointee – he is the director of the National Institute of Allergy and Infectious Diseases (NIAID) and he was part of the coronavirus task force, before the task force was practically dismantled because Donald Trump was bored with dealing with the pandemic. For months, Trump and his people behaved as if they thought they could simply insult Fauci and that would somehow negate… the pandemic. As if Fauci was, like, the spokesperson for the virus. Anyway, they're not doing that anymore. Now they're pretending like Fauci has endorsed Donald Trump. I'm not going to find the actual Trump ad, but the Guardian spliced the clip of Fauci in the Trump ad with his actual March comments:
Dr. Fauci has not endorsed Donald Trump in any way, shape or form. Fauci has not endorsed anyone. He's asking the Trump campaign to remove the ad or simply edit out the clip from the existing ad. The Trump campaign refuses. Fauci said in an interview, "By doing this against my will they are, in effect, harassing me. Since campaign ads are about getting votes, their harassment of me might have the opposite effect of turning some voters off."
So now, in the final three weeks of the campaign, Donald Trump is beefing with the director of NIAID.
Actually, Tony's pitching arm is far more accurate than his prognostications. "No problem, no masks". WHO no longer likes Lockdowns – just came out against. Trump was right. We saved 2,000,000 USA lives!!! https://t.co/YyLyCsbZ7a

— Donald J. Trump (@realDonaldTrump) October 13, 2020
Fauci was unclear about whether masks would be helpful… very early on in the pandemic. Once there was more data, Fauci came out wholeheartedly for masks. And, again, Trump is acting like Fauci = the virus. It's ridiculous. Especially given Trump's super-spreader events and the f–king fact that Trump contracted the virus and is currently hopped up on 'roids to the point where he feels like a god.
As Trump held his first campaign rally since disclosing he contracted the coronavirus this month, Dr. Fauci said the United States faced a 'whole lot of trouble' if it did not encourage universal wearing of face masks and avoid mass gatherings https://t.co/5vzo2bPUNg

— Reuters (@Reuters) October 13, 2020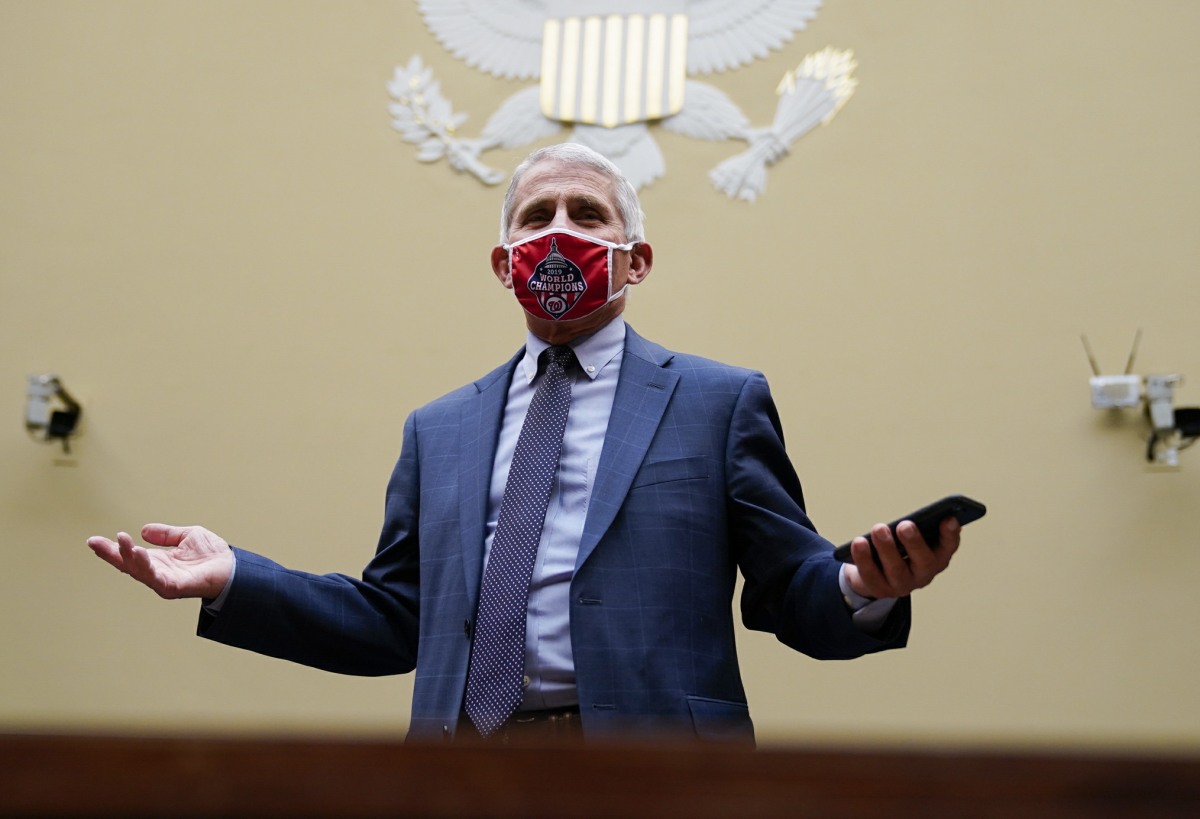 Photos courtesy of Avalon Red.