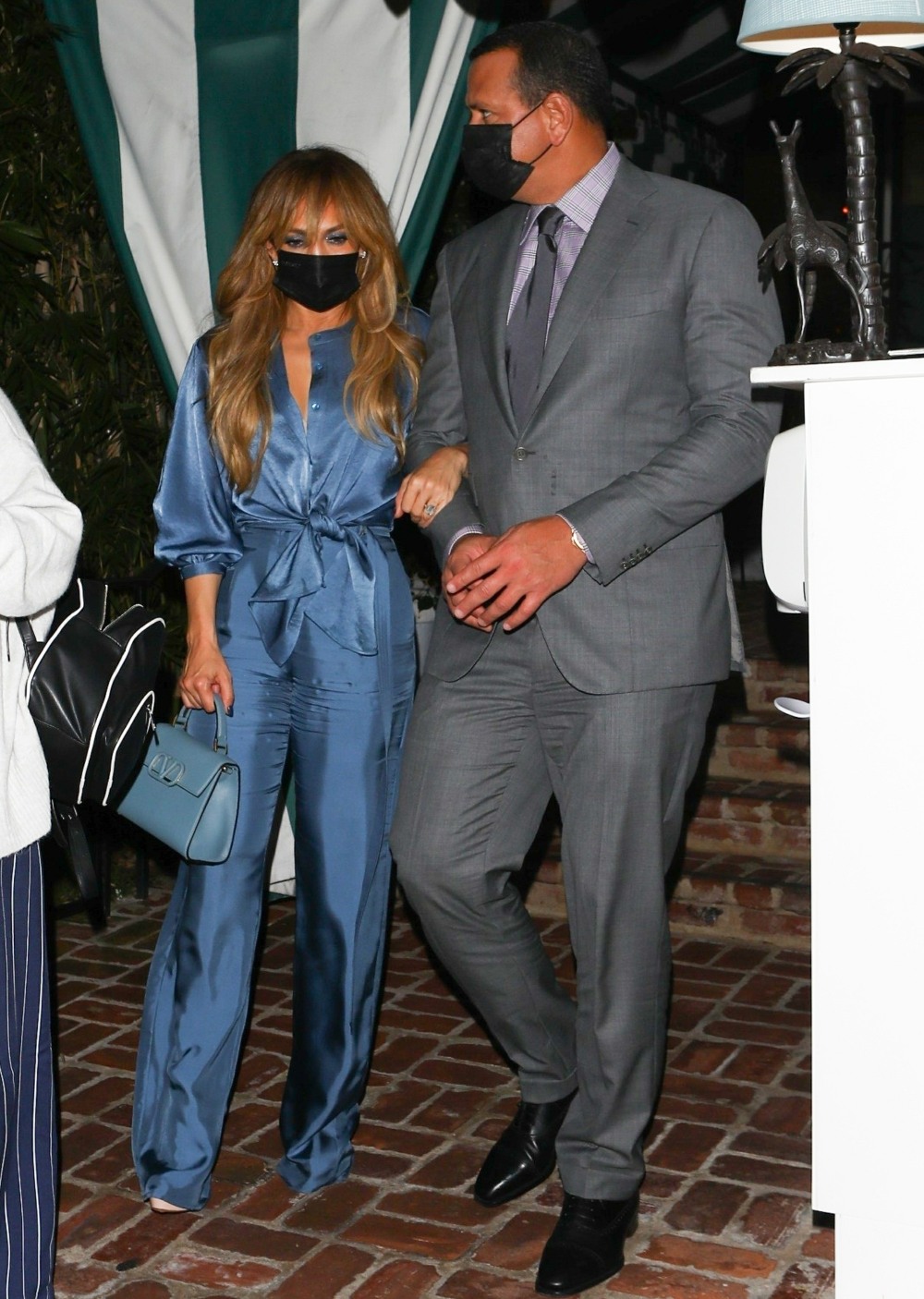 Jennifer Lopez and Alex Rodriguez are currently in LA. During the pandemic, they've been traveling around to their homes around the country – sometimes they're in Miami, sometimes New York, sometimes LA. They went out to dinner last night and made sure to wear their masks as they were coming and going from San Vicente Bungalows in West Hollywood.
Personally, the last thing I want to do this year is get dressed up and/or go out to dinner at a restaurant. I'll wear sweatpants and get takeout, anywhere, anytime. But J.Lo and A-Rod seem to have the energy for it, so be it. I actually think Jennifer is adhering to the No Hard Pants In 2020 social contract – these are very old-school wide-leg silk pants, sort of the kissing cousin to silk pajamas. She should have gotten them hemmed though, my God. I'm shocked she didn't trip. Anyway, love the color of the ensemble and if I *wanted* to dress up, I would wear this.
Also notable: Jennifer got pandemic fringe. Most of us are doing dumb sh-t to our hair these days and I haven't been in a hair salon since… like, January maybe? I've dyed and cut my own hair to mildly sh-tty results. But of course, J.Lo got her hair stylist Chris Appleton to give her these bangs. Thoughts? I dislike the bangs, but they don't rise to the level of "trauma" on J.Lo. She just looks sort of dated and Real Housewife-y.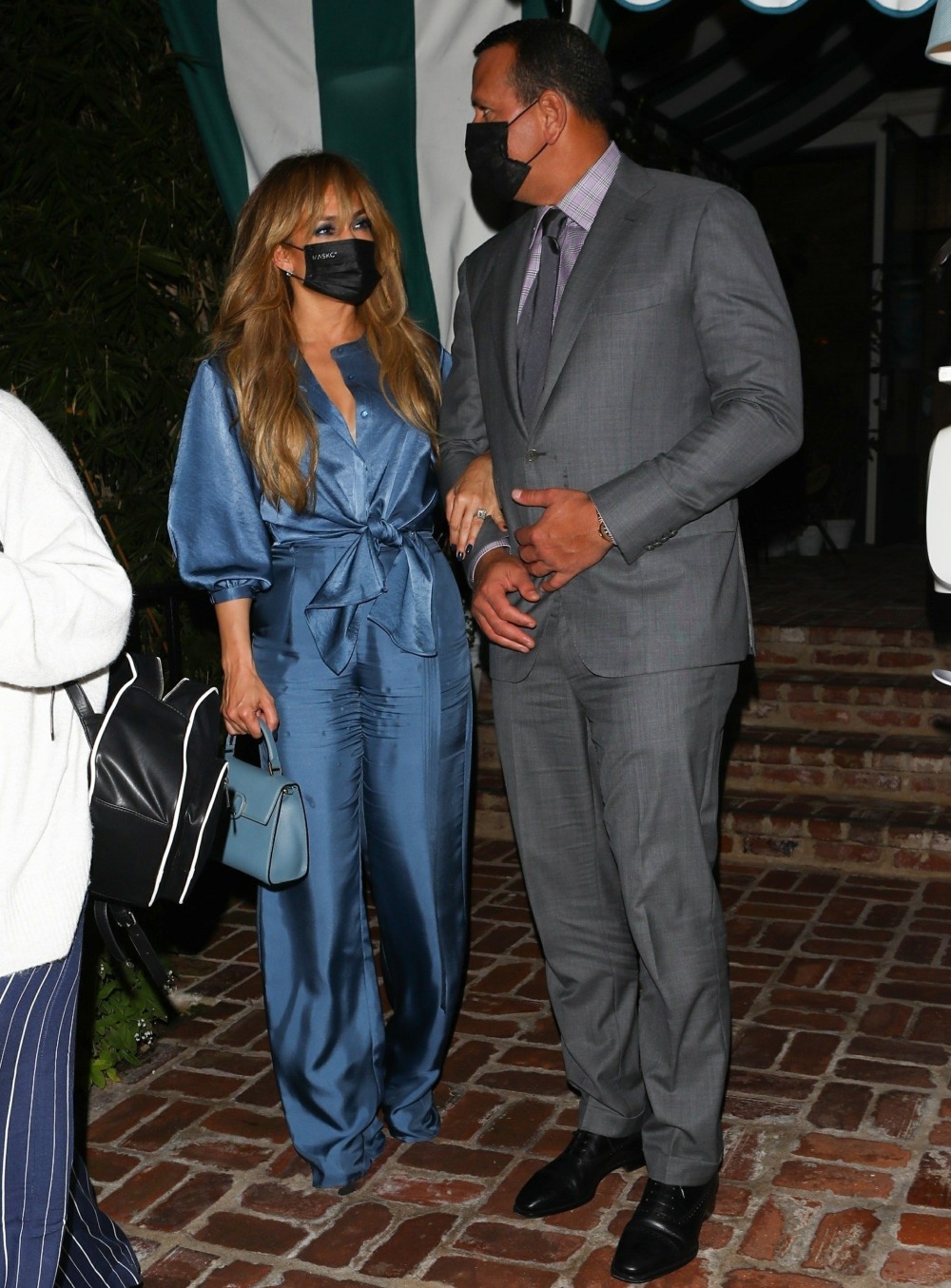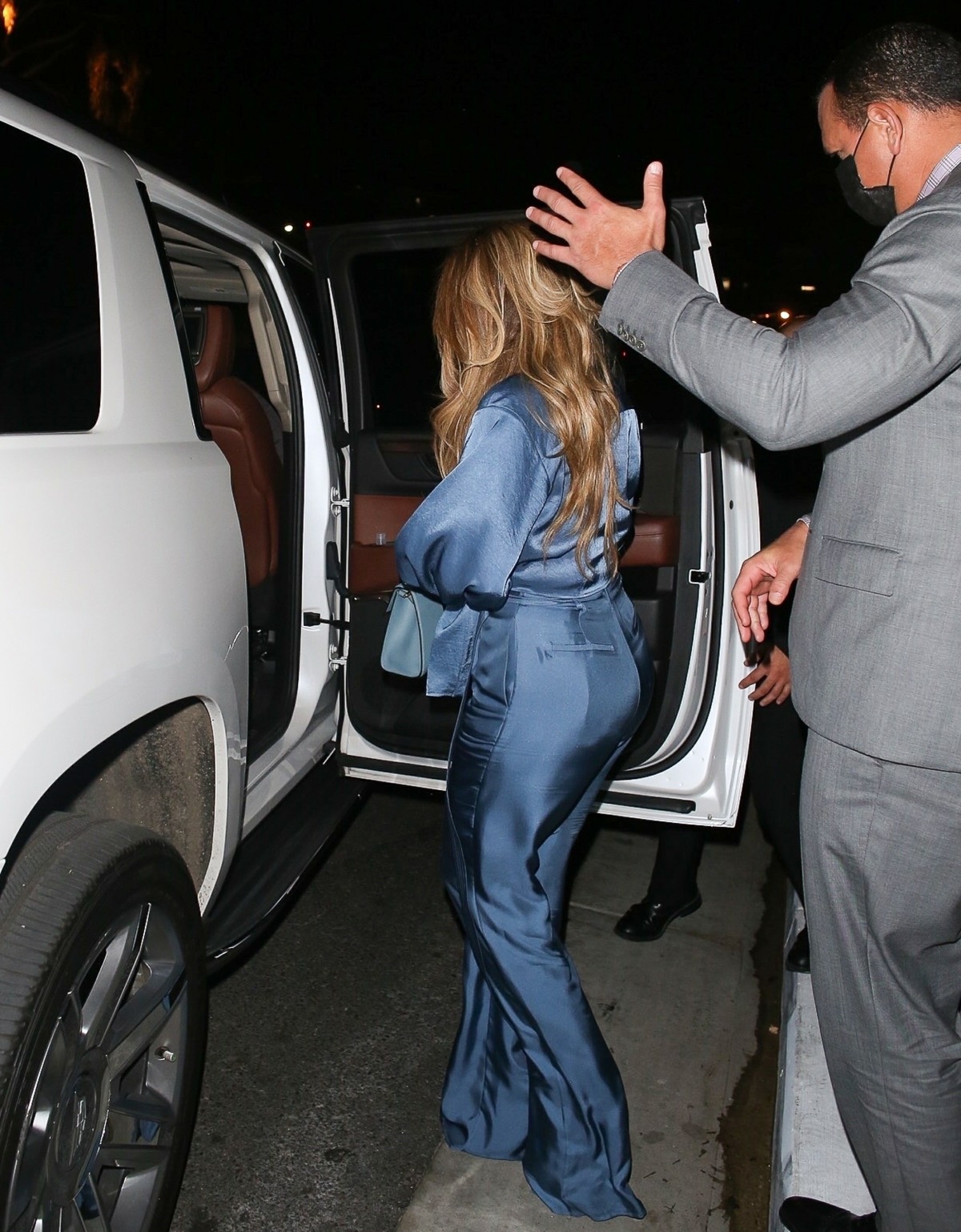 Photos courtesy of Backgrid, Instagram.