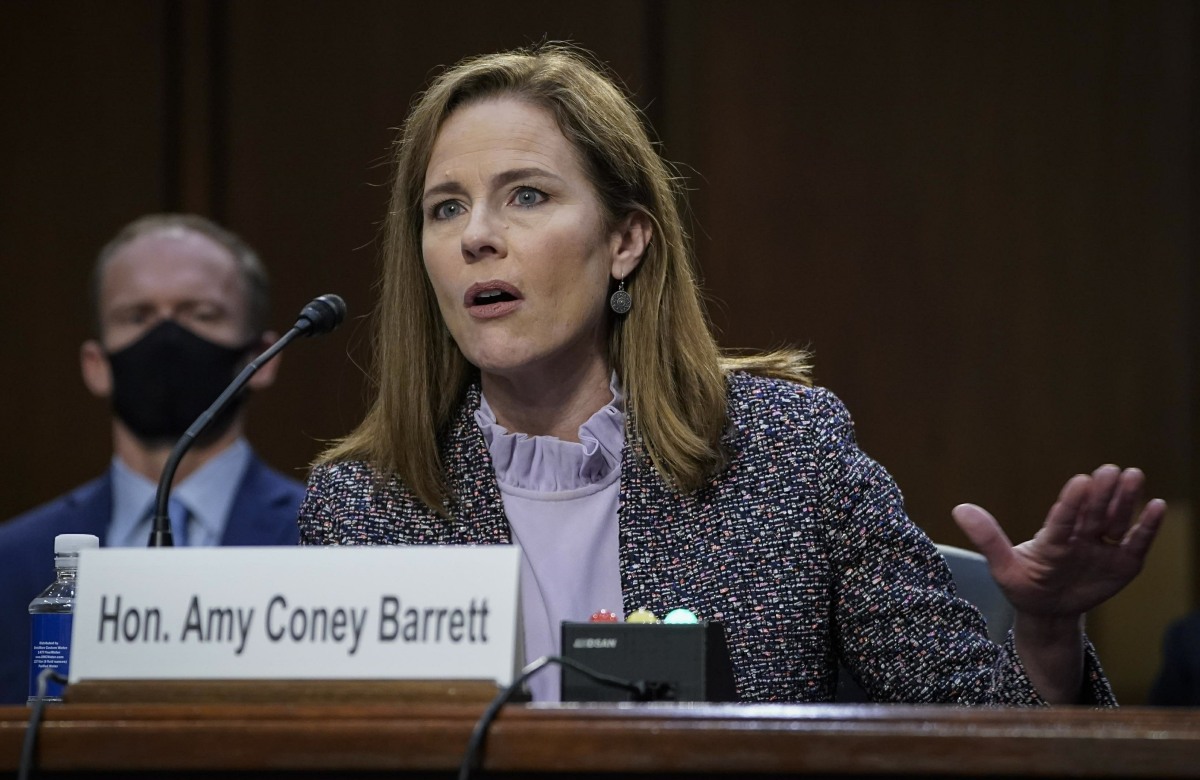 Amy Coney Barrett's Senate confirmation hearing is going so poorly. The hearing is all political theater at this point, because Barrett is absolutely going to end up on the Supreme Court. All because over 50% of white women chose Donald Trump to protect their privilege in 2016. Elections have consequences, and here we are. The Republicans are going to put this compulsive liar and fraud on the Supreme Court because dumbasses kept screaming "both sides!" Barrett is so f–king ignorant, she couldn't even name the five freedoms guaranteed by the First Amendment. This was a question from a Republican!!
Again, this dumbass is a LAW professor. I know the average citizen probably wouldn't be able to name the freedoms spelled out in the First Amendment either (although it's a question on citizenship tests, so naturalized citizens would know it). But for a law professor? Jesus. I guess she only cares about the laws when it comes to treating women like property.
Barrett can't say whether climate change is real or science is just a myth invented by a dinosaur-riding Jesus.
Here's Lindsey Graham asking Barrett about "the good old days of segregation," a comment which he later said was sarcastic (it was not) and a comment which Barrett did not challenge in real time or at all.
What else? Barrett refused to say whether or not Donald Trump could delay the election. Hint: the answer is that he cannot. Barrett has failed to disclose at least a dozen anti-choice speeches she's given over the years, and it's super-convenient that she's just so forgetful about those speeches in particular. And again, this isn't just about abortion, it's about all reproductive choices, including birth control (she will take away birth control access) and IVF. Fertility doctors are seriously alarmed by her stances on IVF and other fertility treatments.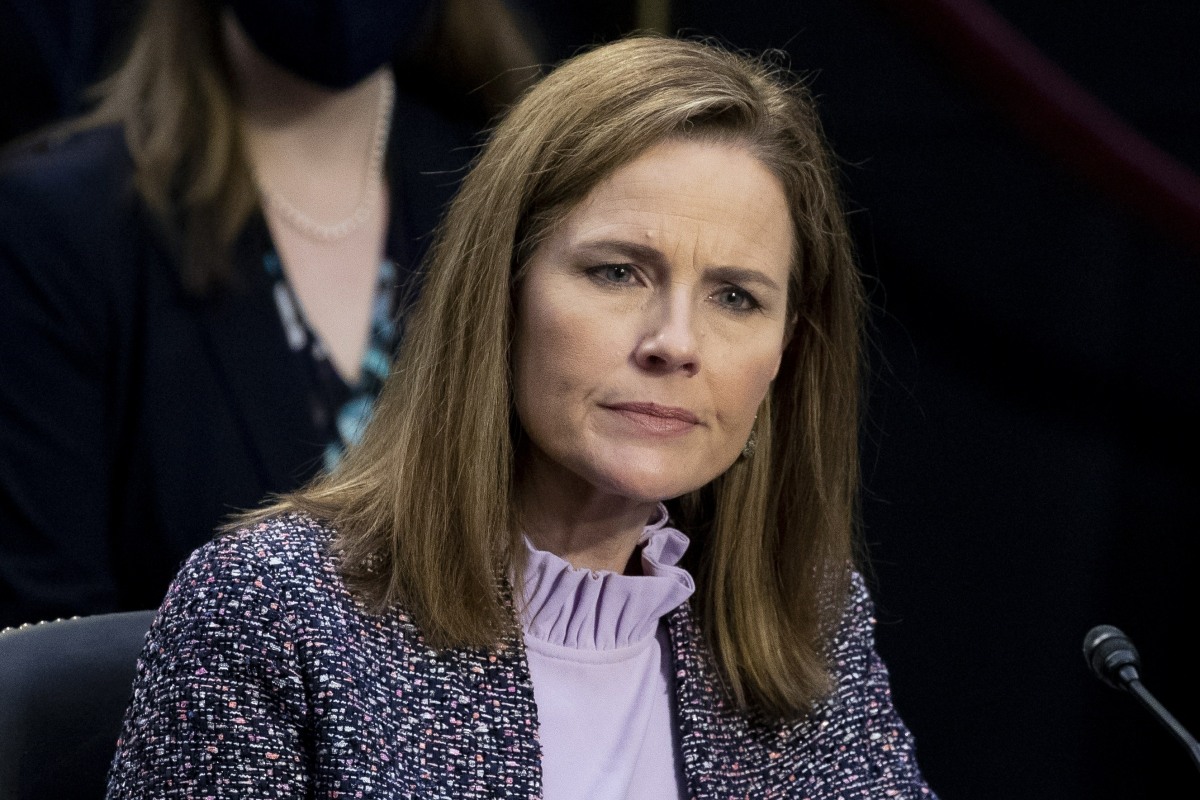 Photos courtesy of Backgrid.