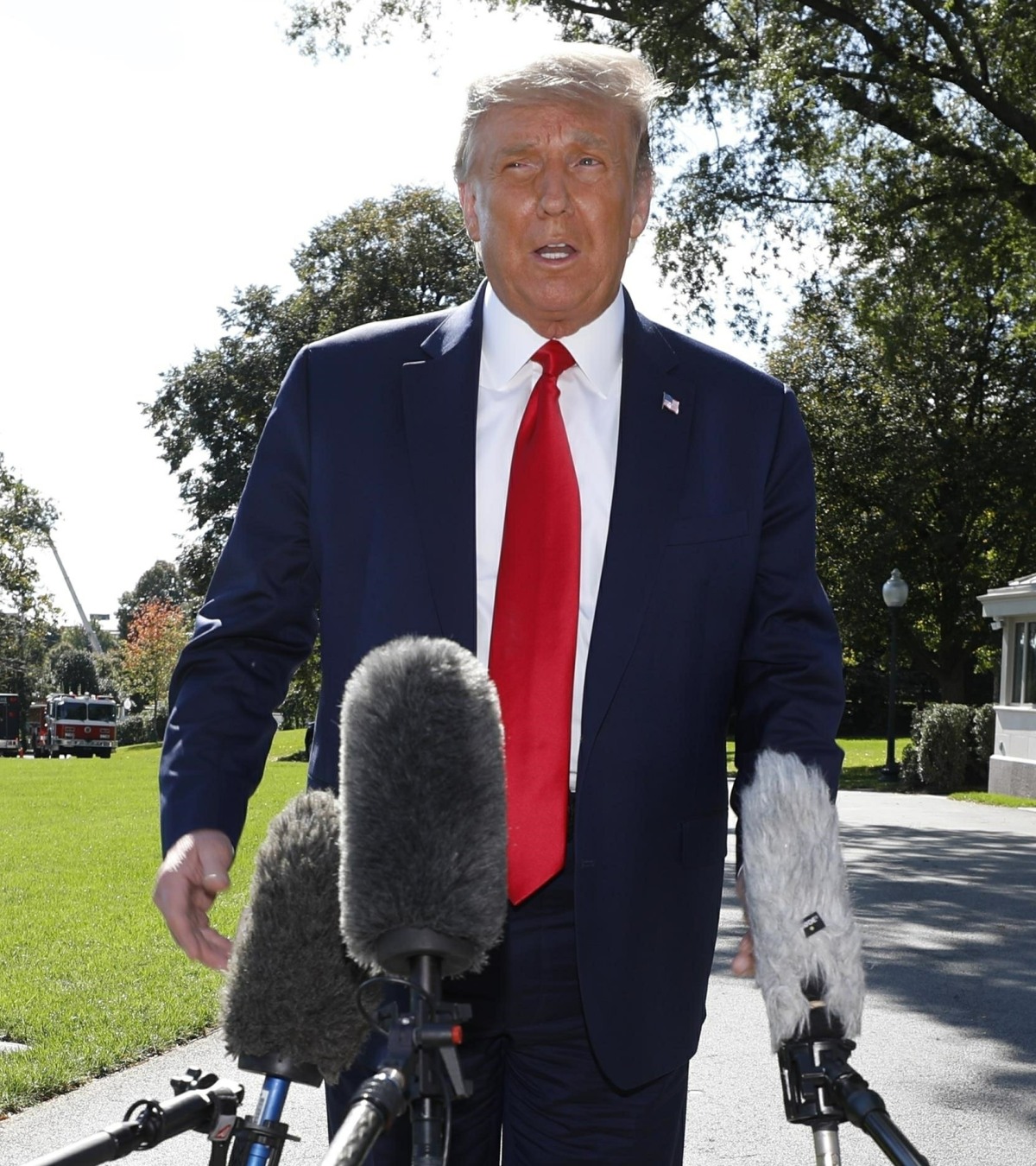 Two weeks until Election Day. There's a weird stillness, right? It feels ominous some days, and on other days, I feel like most people are simply tuning out Donald Trump's bullsh-t. It's not that we're even normalizing it, we're just actively ignoring him, as a society. But Trump is going to scream and whine and lie and be a complete fool in the final two weeks. It's a mess. Trump made a phone call to campaign staff yesterday, and his staff LEAKED THE HELL out of the call almost as soon as it happened. In the call, Trump whined about people paying attention to the pandemic, and he whined about Anthony Fauci and so much more.
President Donald Trump on Monday attacked Dr. Anthony Fauci during a phone call with campaign staff, calling the infectious disease specialist a "disaster" and saying every time he goes on television there is a "bomb," but there would be "a bigger bomb if you fire him," according to a recording of the call obtained by NBC News.

"People are tired of Covid. I have the biggest rallies I've ever had, and we have Covid," Trump said, phoning into a call with campaign staff from his namesake hotel in Las Vegas, where he spent two nights amid a western campaign swing. "People are saying whatever. Just leave us alone. They're tired of it. People are tired of hearing Fauci and all these idiots – these people, these people that have gotten it wrong," Trump said. "Fauci's a nice guy. He's been here for 500 years. He called every one of them wrong. And he's like this wonderful guy, a wonderful sage telling us how" to respond to the pandemic. "If I listened to him, we'd have 500,000 deaths," Trump continued, adding seconds later, "If we listened to him, we'd have 700-800,000 deaths right now."

Trump pointed to Fauci's early comments on mask wearing and shutting down travel from China as examples of allegedly bad advice. "And yet, we keep him," Trump told those on the call. "Every time he goes on television, there's always a bomb, but there's a bigger bomb if you fire him."

The president, who was speaking to campaign employees to offer optimism in the final days of the election, also told staff he is "more excited" today than he was a few weeks ago. The president's aides have voiced concern about the current polling landscape in the race against Democratic presidential nominee Joe Biden with only two weeks until Election Day. Trump added that there's "a lot of cheating going on," claiming without evidence that Democrats will do so in order to defeat him.

"You know they'll be cheating like crazy because they always cheat," he said. "The only way we can lose this election is if they cheat. OK, that's the only way. Keep your eyes open and report them to law enforcement at the strongest level. … We have law enforcement watching. We have U.S. attorneys, sheriffs, everybody is watching. Postal inspectors hopefully are watching," he continued, insisting his campaign has never looked better. "We're going to win. This is the highest point we've ever been," he said, adding, "My whole life has been about winning."

Of the Biden people, he said: "They're trying to kill our enthusiasm with bad press because they're sick people. They're mentally ill." The president urged his staff to work hard and not read the papers because they're "suppression stories, suppression polls."

Trump also attacked Fauci and Biden with the same attack line during a campaign rally in Arizona later Monday. "This is all a choice between getting a safe vaccine, or really a lockdown," Trump told the crowd. "You know Biden wants to lock it down, he wants to listen to Dr. Fauci."
During the phone call, Trump also said Biden should be in jail, because that's what petty fascist dictators do – they lock up their political opponents. And the level of projection here is completely crazy. TRUMP is the mentally ill one. TRUMP is the one suppressing the vote. TRUMP is the one cheating. As for "Biden would listen to Fauci," Trump also said contemptuously that Biden "would listen to scientists," like that's supposed to be some big slam. 220,000 Americans have died from the coronavirus. More than 8.2 million Americans have been infected with the virus. Let's try listening to the scientists.
Fox News broadcast audio of Trump calling Fauci a "disaster" during a campaign call earlier today pic.twitter.com/aYaNzDr9uv

— Aaron Rupar (@atrupar) October 19, 2020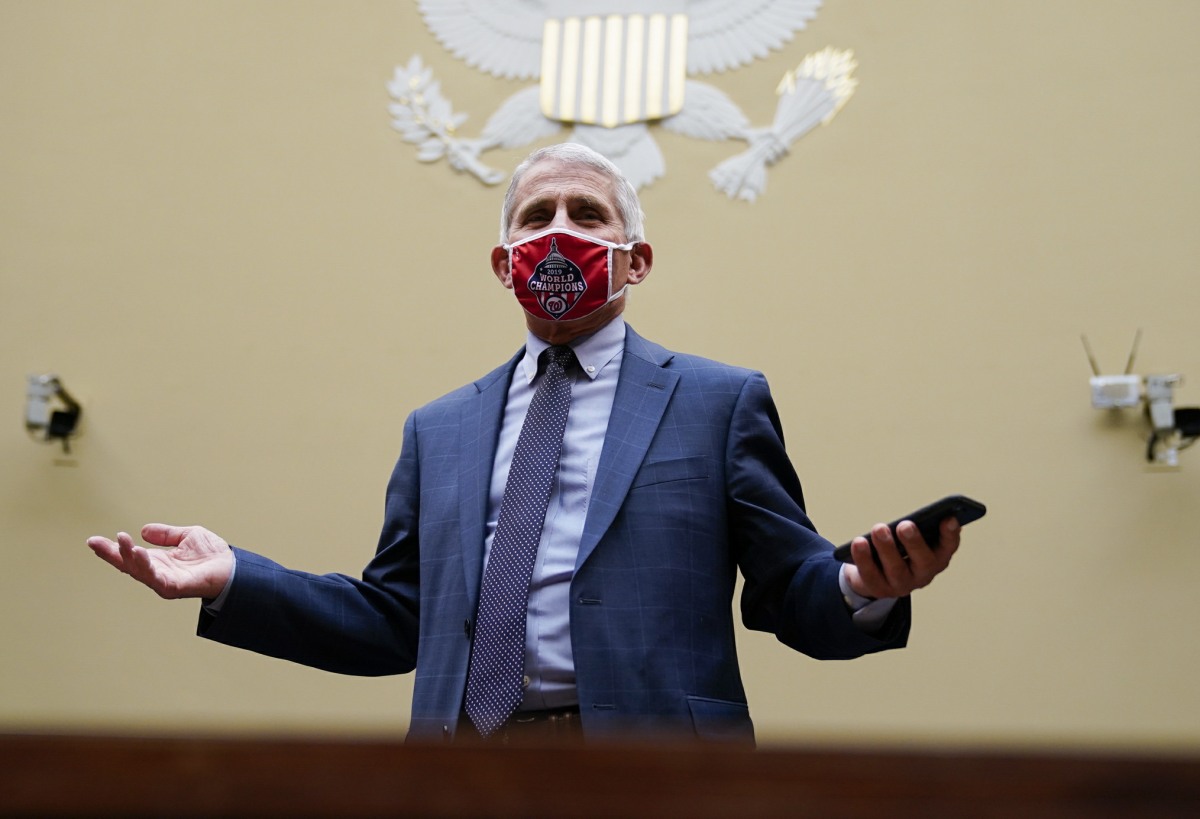 Photos courtesy of Backgrid, Avalon Red.