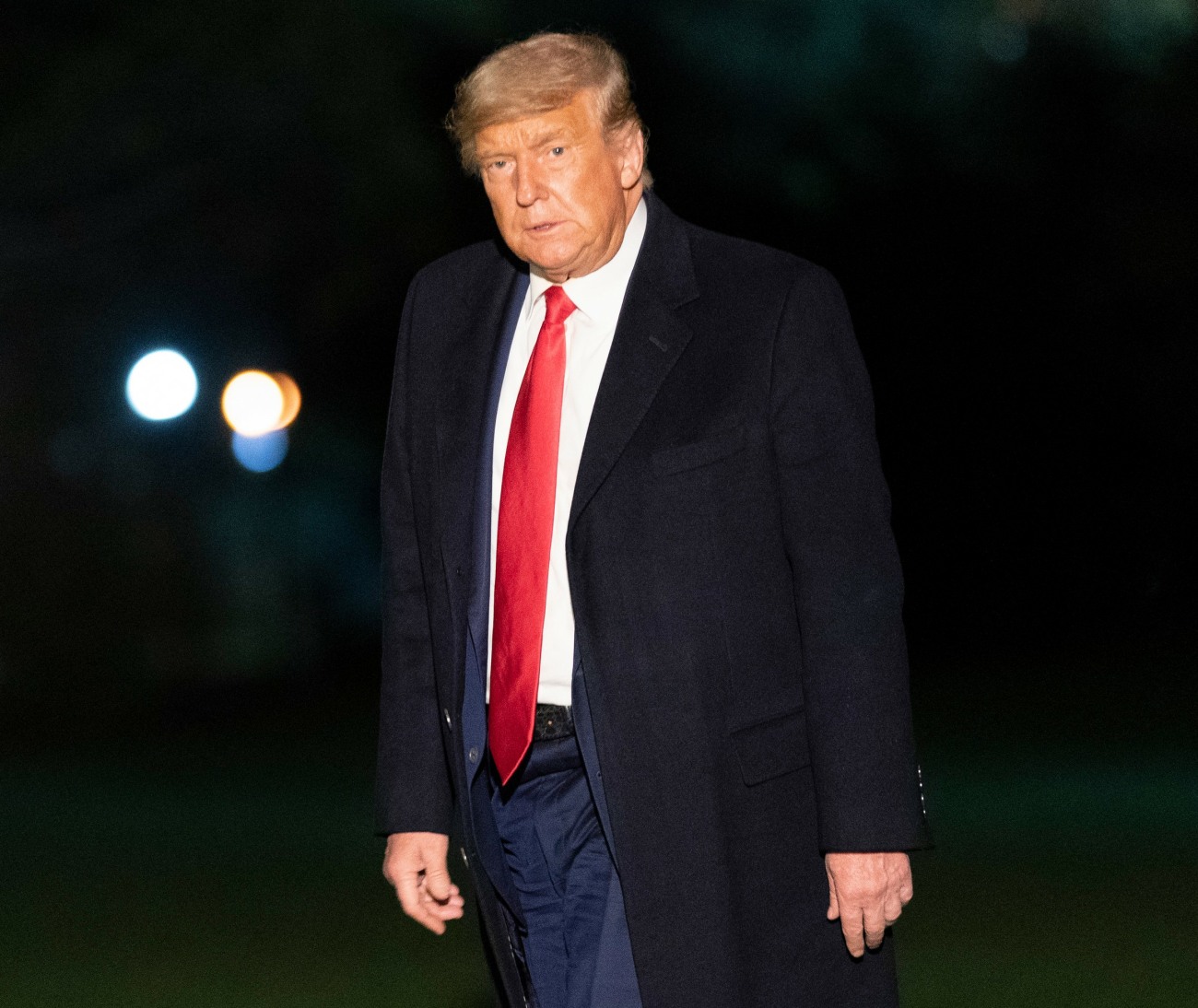 After four-plus years of Donald Trump's media shenanigans, I would hope that the American people understand the dipsh-ttery Trump pulls on a regular basis. He always cries "fake news" when he simply doesn't like a story. He always attacks journalists – usually female journalists – to make himself feel better and bigly. He's a pathetic, stupid slob who is obsessed with media coverage of himself but only the most superficial. And now this: he agreed to an interview with Lesley Stahl at 60 Minutes for an episode devoted to Trump, Mike Pence, Joe Biden and Kamala Harris. Trump actually sat down for the interview and answered questions for about 45 minutes. Then he walked out.
President Donald Trump abruptly ended a solo interview with CBS News' "60 Minutes" Tuesday and did not return for an appearance he was supposed to tape with Vice President Mike Pence, according to multiple sources familiar with what happened.

After camera crews set up at the White House on Monday, Trump sat down with host Lesley Stahl for about 45 minutes on Tuesday before he abruptly ended the interview and told the network he believed they had enough material to use, according to two sources.

CBS News did not immediately respond to a CNN request for comment. When reached for comment, the White House did not dispute CNN's reporting.

The President later accused Stahl of not wearing a mask and tweeted out a brief clip of her without one while at the White House. A person familiar with the situation told CNN that the image from the tweet shows Stahl with her producers immediately after Trump ended the interview. Stahl had not yet gone back to get her personal belongings to put her mask back on. She had a mask on from the time she entered the White House and just before the interview began.

Former Vice President Joe Biden and California Sen. Kamala Harris were also interviewed by "60 Minutes" and all four are scheduled to appear in the same program on Sunday. While Biden and Harris taped their interviews separately, Trump and Pence were scheduled to appear on camera together, like they did four years ago, for a walk and talk session. But Trump did not return for the appearance with Pence, sources said.
We'll have to wait until Sunday to see how 60 Minutes presents the Trump walk-out. I bet he called Stahl "nasty" and "fake news" and then he waddled away wheezing. Sad, sick old man gets mad at respected journalist, news at seven! Literally!
Anyway, yeah, we know how bad it was because Trump spent hours whining and hate-tweeting yesterday. Stahl must have really gotten under his thin skin! (Also: he's so desperate to "run" against a woman, any woman, lock her up, lock them all up!)
…Everyone should compare this terrible Electoral Intrusion with the recent interviews of Sleepy Joe Biden!

— Donald J. Trump (@realDonaldTrump) October 20, 2020
Lesley Stahl of 60 Minutes not wearing a mask in the White House after her interview with me. Much more to come. pic.twitter.com/0plZG6a4fH

— Donald J. Trump (@realDonaldTrump) October 20, 2020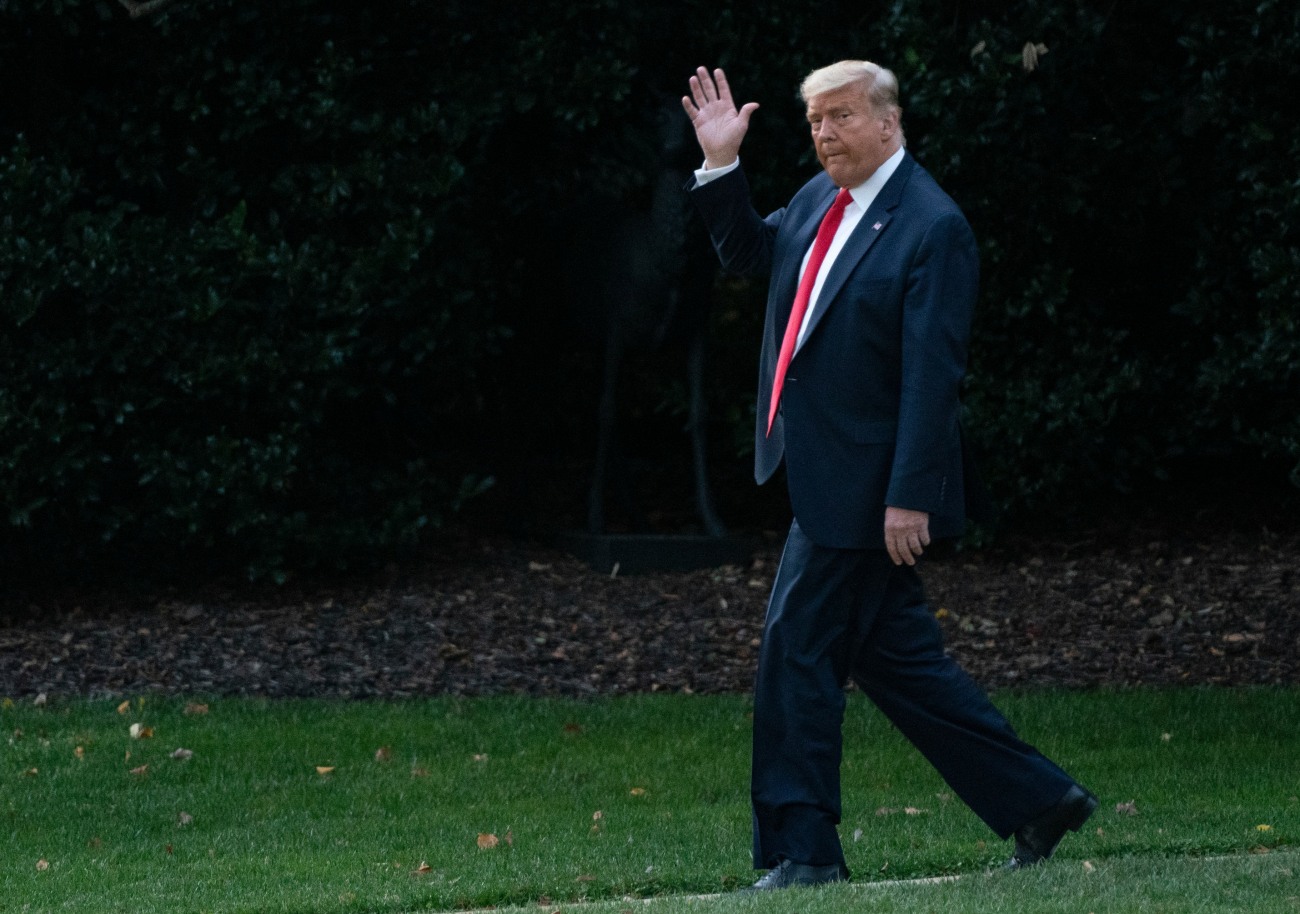 Photos courtesy of Avalon Red.