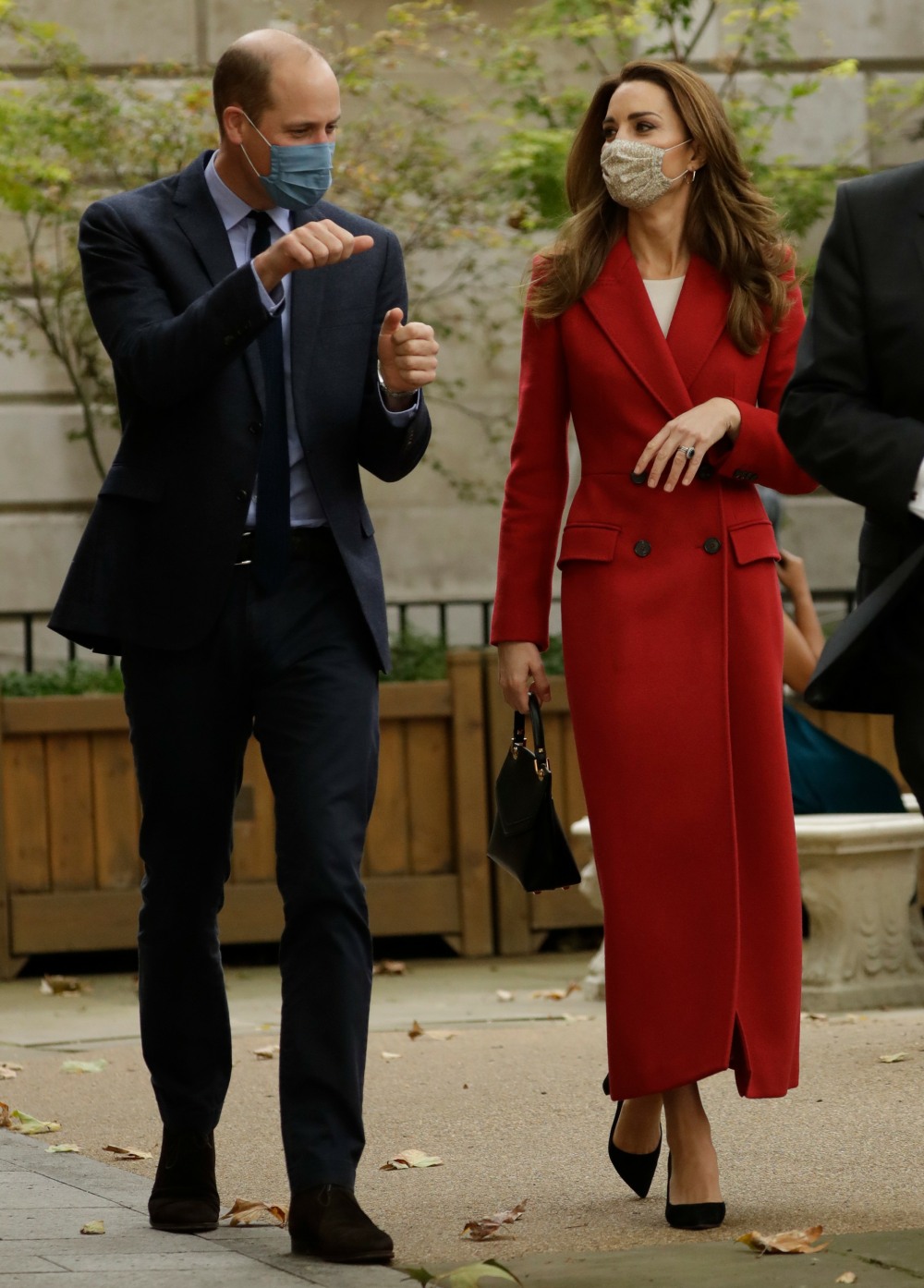 The Duke and Duchess of Cambridge stepped out yesterday for an unannounced event in support of Kate's Hold Still photography exhibit – I covered the early photos yesterday. Their first stop was Waterloo Station, where some kind of billboard was devoted to one of photos chosen for Hold Still. At the train station, William and Kate did not wear masks. Neither did the people around them, even though people weren't really social-distancing. It was open air, so I assumed that Will and Kate were following the letter of the law but not the spirit.
But then something weird happened! Will and Kate did a couple of additional appearances on behalf of Hold Still, and suddenly, the masks reappeared. Even though… the additional events were open air too. Will you look at that? Seems more like Will and Kate don't actually care about mask protocols, but they are perfectly willing to be bullied into wearing masks more often. It's a start, I guess. These photos where they're wearing masks, they went to St. Bartholomew's Hospital "to speak to frontline workers, including Joyce Duah, a specialist oncology pharmacist. Her photograph "All In This Together" was selected as one of the final 100 portraits. They also met her two colleagues, Amelia Chowdhury and Dipal Samuel, who are featured in the picture." So… did they just wear masks because they were close to a hospital, or because they were meeting with frontline workers? Hm.
As for the masks – Kate is still wearing her prim Amaia floral masks which some people say are too small for her. I do find her expensive ensemble really notable though – the Amaia mask is inexpensive (under $20), but the McQueen coat is $$$$, and she also wore $700 Rossi heels and a $2062 Grace Han purse. Guess she doesn't have to be performative with all the re-wears now that Meghan isn't around. She probably bought herself two whole new wardrobes during lockdown.
In addition to those appearances, Kate and William were seen filming some kind of video with Good Morning Britain's Kate Garraway on Tuesday. It's believed that they were filming a segment for the Pride of Britain Awards.
Quick change Kate! Duchess of Cambridge and Prince William twin in blue suits https://t.co/KezeBS3Hvu

— Daily Mail U.K. (@DailyMailUK) October 20, 2020
And of course, the red McQueen coat was probably some Diana cosplay!
Kate Middleton channels Princess Diana in red coat https://t.co/Rr0Tybzrju pic.twitter.com/MvuO0Zb2S4

— Page Six (@PageSix) October 20, 2020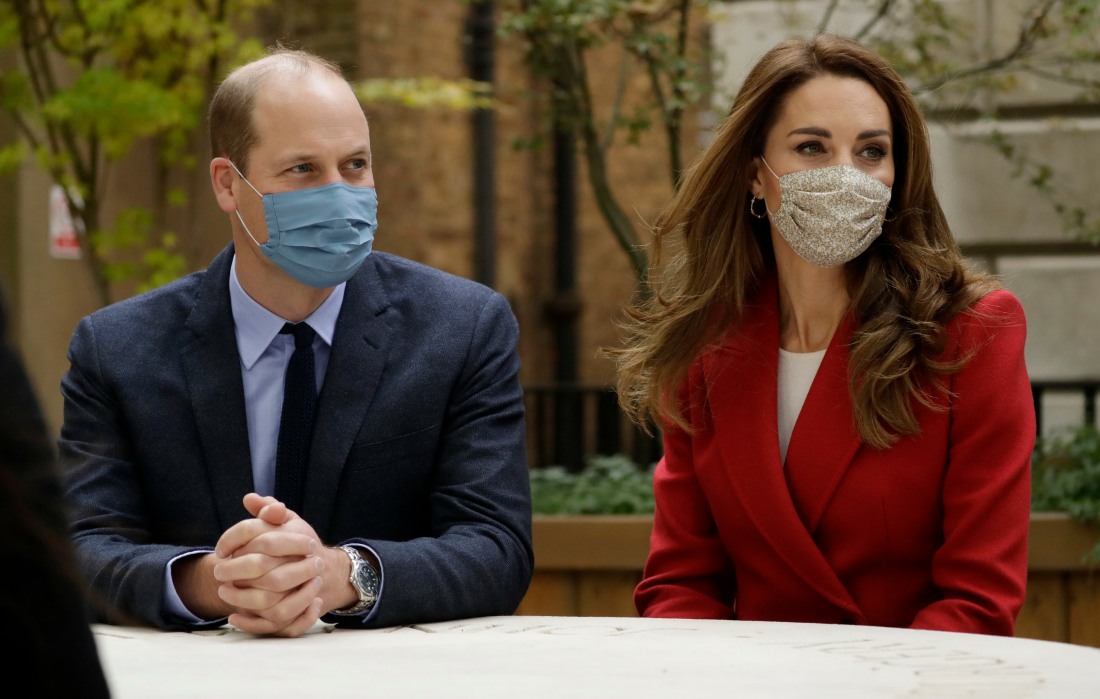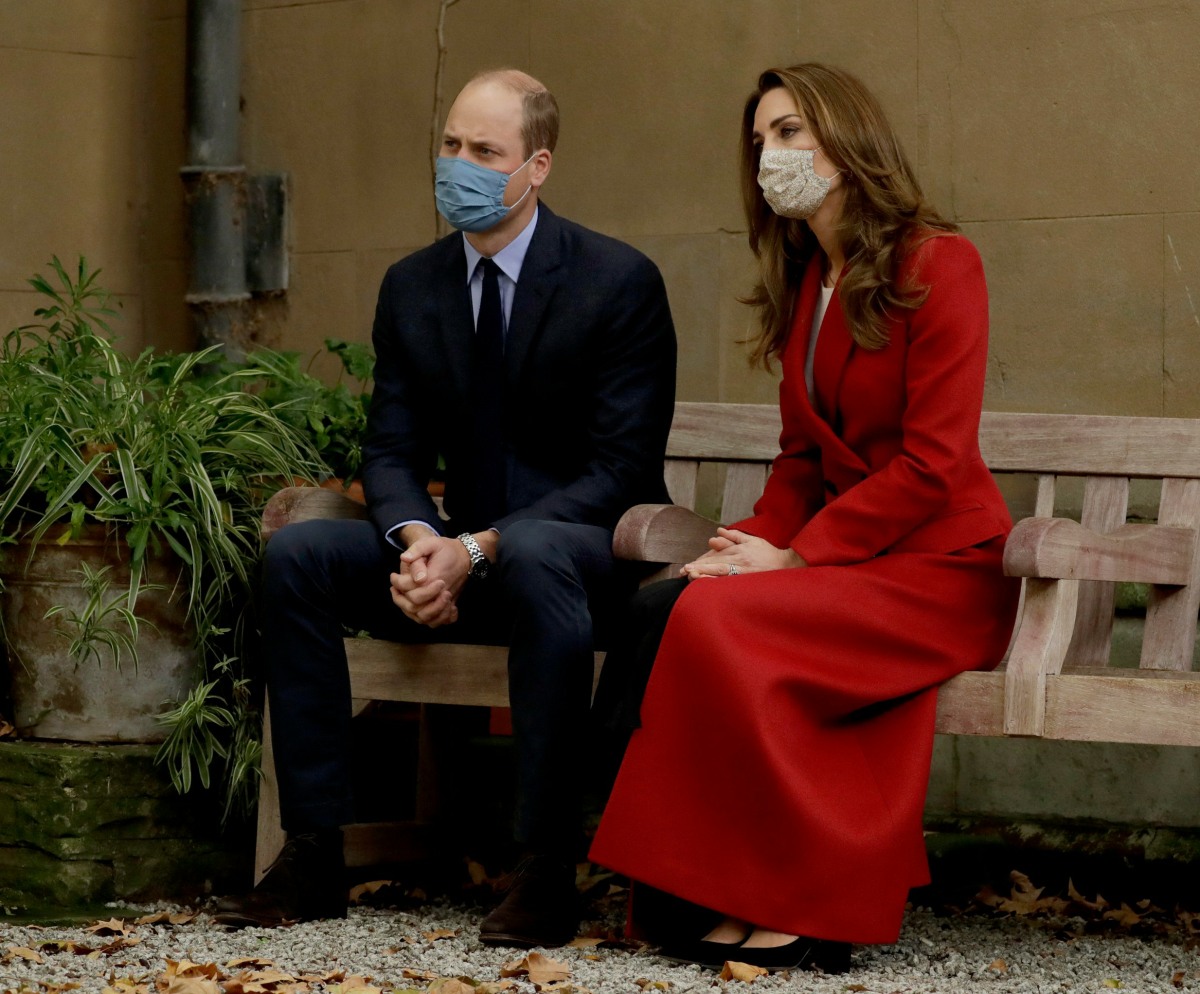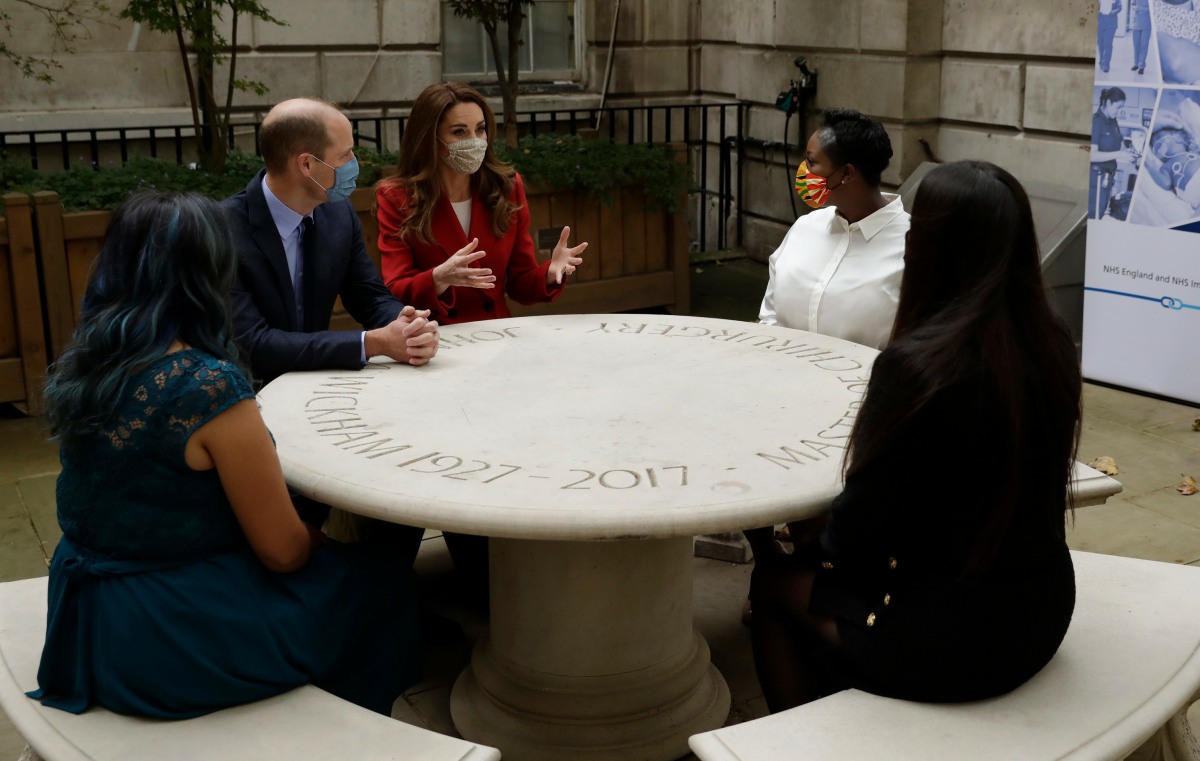 Photos courtesy of Avalon Red.