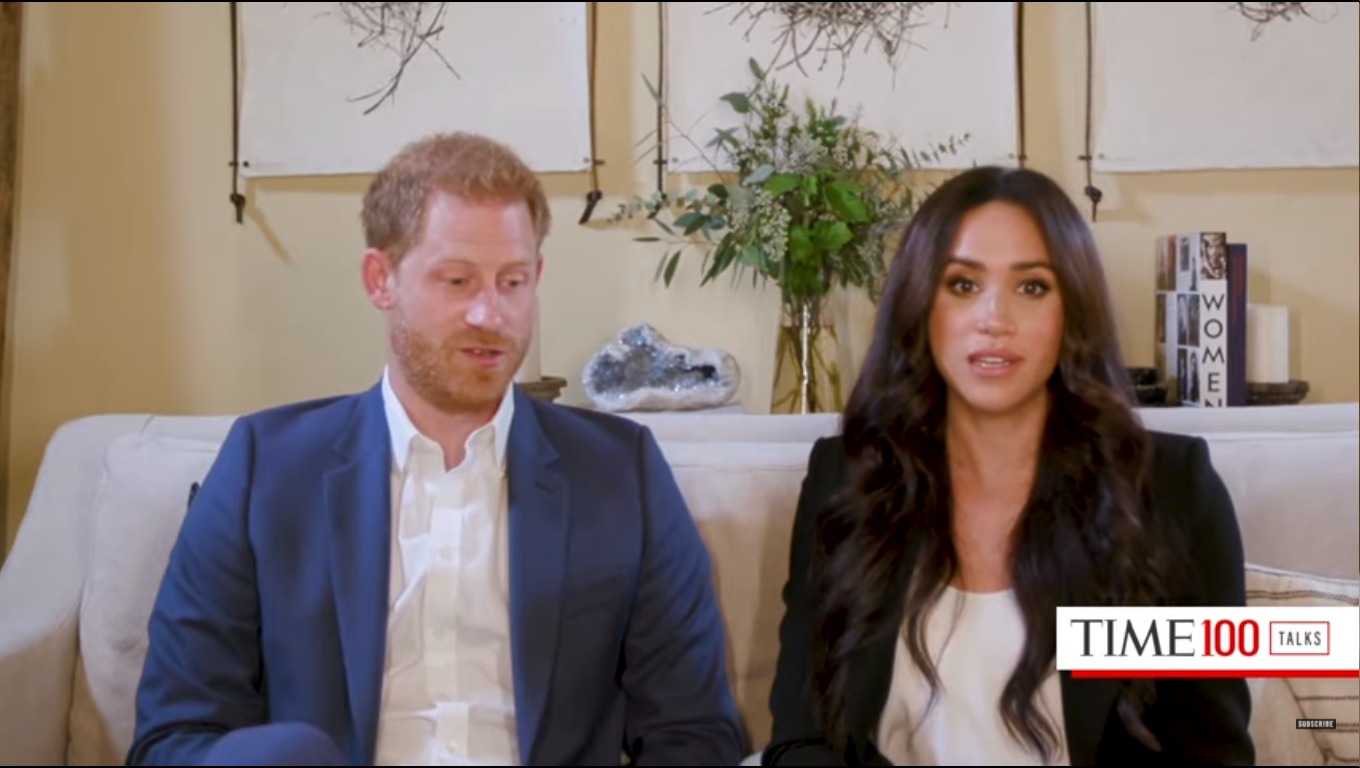 The Duke and Duchess of Montecito did their Time100 Talks episode yesterday. I only watched a few clips, but it looked substantive and interesting. The theme was "Engineering a Better World," and it was all about the flow of information, hate speech online, etc. Harry and Meghan looked at each other adoringly throughout, and I'm still flabbergasted by how long Meghan's hair has gotten! Harry, on the other hand, seemed to have a fresh haircut. Some highlights from their talk:
Meg on life in pandemic: "All things considered, everyone is grappling with a different version of the same thing. For us, we're trying to embrace all of the quality time we get with our son right now and to not miss a single moment of his growth and development, which has been really special." Harry added, "We have the opportunity to spend more time as a family than we would otherwise."

Harry on checking in with people: "I think when people ask, 'How are you?' I sense, you know, it's a case of 'Really, how are you?' Before this year, I think everyone sort of throws that term around and everyone's satisfied with a 'Yeah, I'm good. I'm fine, thanks.' And then it's moving on to something else. But I think you're quite right. This year, more so than ever, it really is a question of 'No, no, no. Actually, how are you?' "

Meg on online life: "It can feel really overwhelming to try to understand all the nuance of what happens online. It is all-encompassing and it affects us at a multi-faceted level. And so we started with professors and experts in the field, with defectors from some of the largest platforms, neurologists — people to really help us view it through a holistic approach. And in that there have been relationships, and now friendships, that we have formed with a lot of these people who have a shared goal of wanting to make this space healthier and better for all of us."

Harry on online hate: "What is happening in the online world is affecting the world. It is not restricted to certain platforms or certain social media conversations or groups. This is a global crisis—a global crisis of hate, a global crisis of misinformation, and a global health crisis."

Meghan on the multifaceted problem: "Both of us realized that we can continue to champion these things that we're passionate about. We can continue to do this work to try to affect change and help the people who need it most or the communities or environments that need it most, but it's almost like you're taking two steps forward and five steps backward if you can't get to the root cause of the problem. Which at this point right now we see in a large way as a lot of what's happening in the tech space…This isn't just a tech problem. This isn't solely a mental health or emotional wellbeing problem. This is a human problem. And what's happening to all of us online is affecting us deeply offline."
The conversation about mental health being affected by online life (social media, hate/bullying campaigns which fester online) is connected to the rise in online hate speech, and frankly, all of the Nazis and misinformation and violent sh-t. It's all connected, and I'm glad that Harry and Meghan are speaking about in the larger sense. It reminds me of the fact that Prince William tried to make "online bullying" into one of his causes, only to abandon it after a year or two. In William's case, it came across as navel-gazing, limited to only "don't say mean things about ME." Harry and Meghan are attaching themselves to the larger conversations about "Facebook is fostering enormous propaganda campaigns" and "please get the Nazis off Twitter," etc.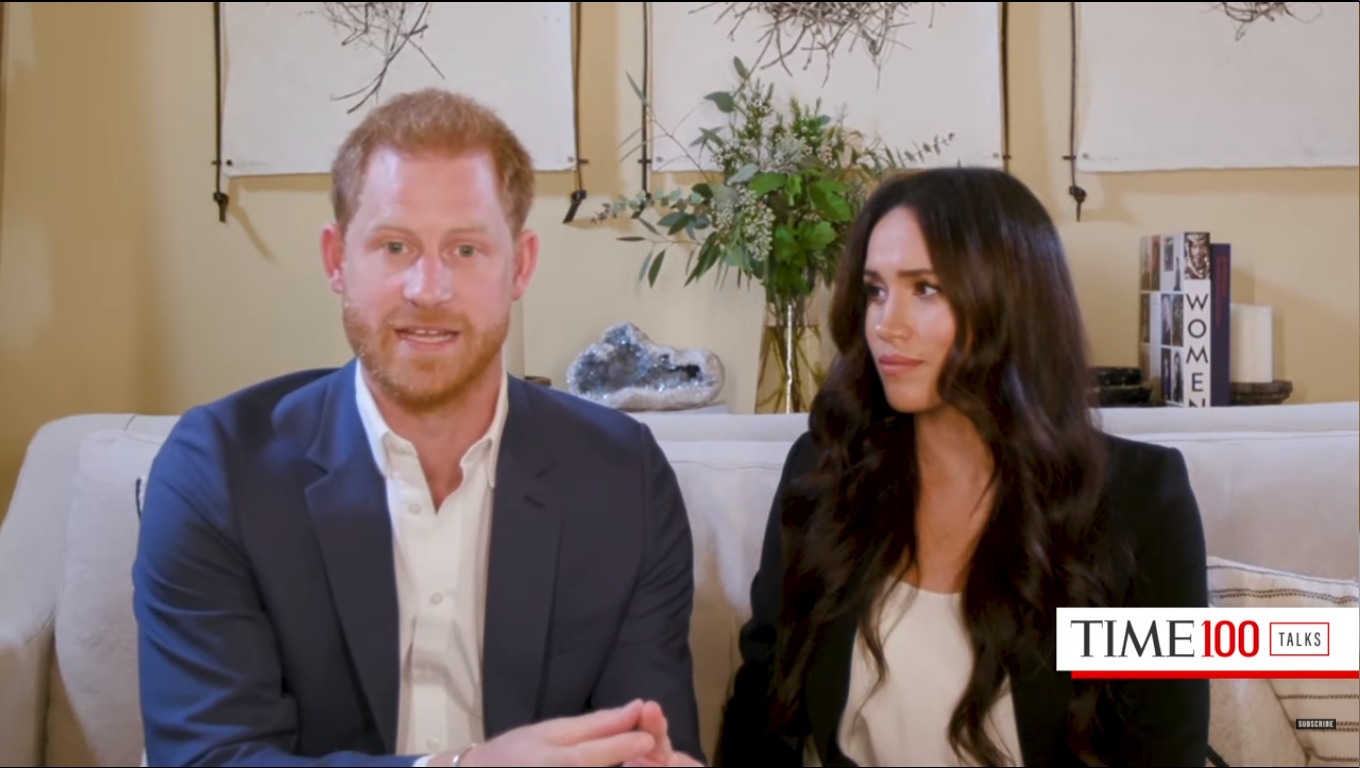 Screencaps courtesy of Time.