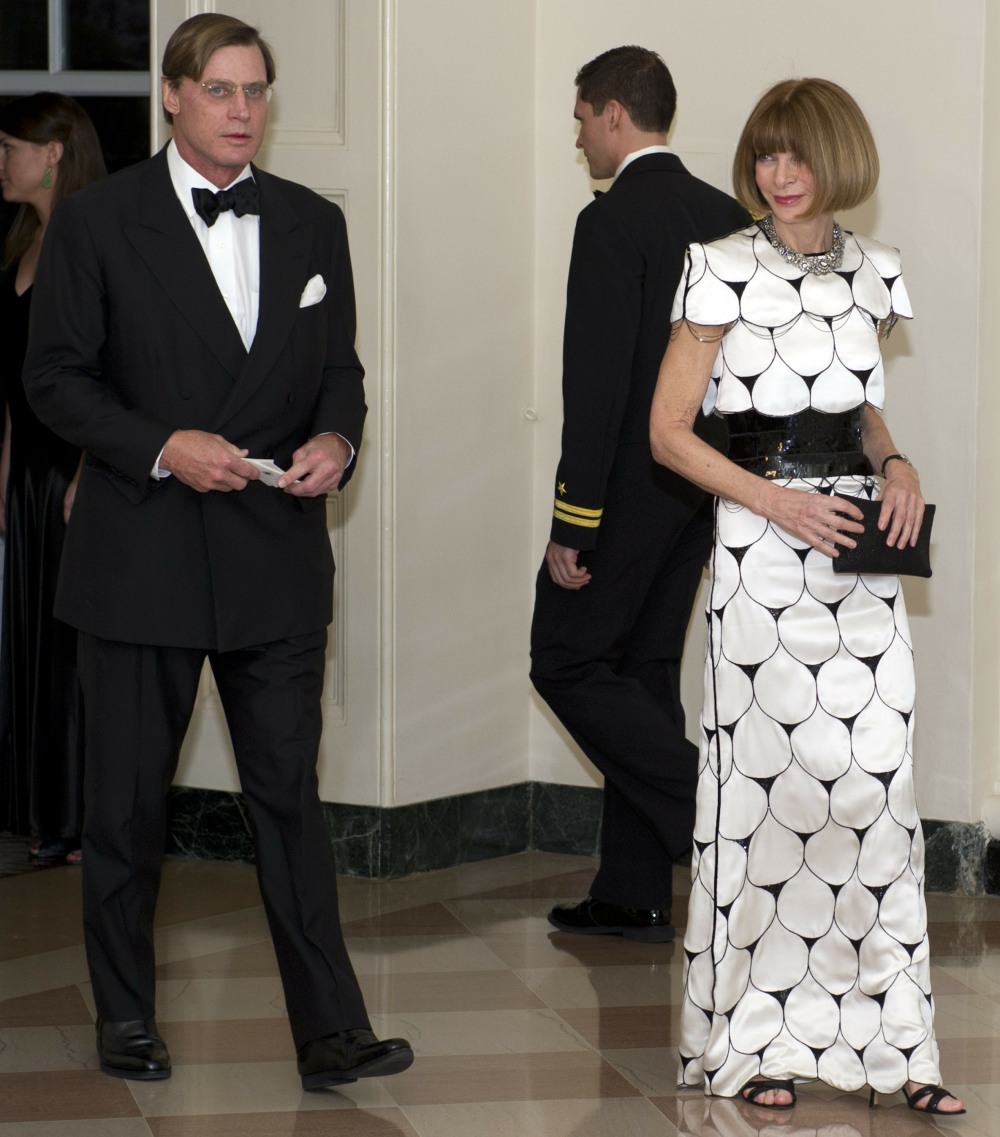 It's a little bit funny, to me, that we've heard for years now that Anna Wintour is going to leave Vogue any day now, and yet she's remained the editor in chief of Vogue and the artistic director for Conde Nast writ large. Turns out the split which should have been predicted was a personal one: Anna Wintour and her husband of 20 years are now over. Anna and Shelby Bryan were rarely seen together in recent years, and it's been years since Bryan even attended an event with his wife in any kind of official capacity. Anna mostly attends events with her daughter Bee, or with various designers, or her Conde Nast coworkers. I would have said that Anna and Shelby Bryan simply had a loveless, separate-lives marriage which could have lasted forever. But someone pulled the plug:
Anna Wintour and telecom millionaire Shelby Bryan have finally split after more than 20 years together, Page Six is told. We'd previously reported that things had cooled off between the powerful pair and that they hadn't been seen in public together for some time. But now we're told they're done for good.

It's not yet clear what caused the split, but the chatter around town was that Bryan had gone back to his ex-wife Katherine Bryan, whose husband, investment banker Damon Mezzacappa, died in 2015. But sources close to Katherine tell us that she's not back with Bryan — who stepped out on her when he began an affair with the Condé Nast honcho back in 1999. "Katherine and Shelby have kids together [and] are friends. That's all," said a source when asked about the reunion scuttlebutt.

Meanwhile, we're told Bryan has been spending time in his native Texas. In November, Page Six reported that things had begun to go sour for Wintour and Bryan back in 2013, after it was revealed he owed the IRS some $1.2 million in back taxes.

"It's been quite a while since they've been seen together," said a source at the time. Bryan didn't respond to our request for comment. A rep for Wintour declined to comment.

Page Six spotted Wintour in February out to dinner with British actor Bill Nighy, "beaming the whole time." The pair are good friends and have been spotted at plays in London and NYC.
BILL NIGHY!!! *frantically Googles Bill Nighy to see if he's married* He's not married! He had a longtime live-in partnership but that ended years ago. Anna Wintour is possibly banging Bill Nighy!! Well. Anyway, as for her marriage… it 100% sounds like Anna and Shelby had been basically separated and living completely separate lives for years now. I wonder what the final nail was? My guess is that HE has someone else, either his ex-wife or some younger model. But clearly, Anna has moved on too. Bill Nighy!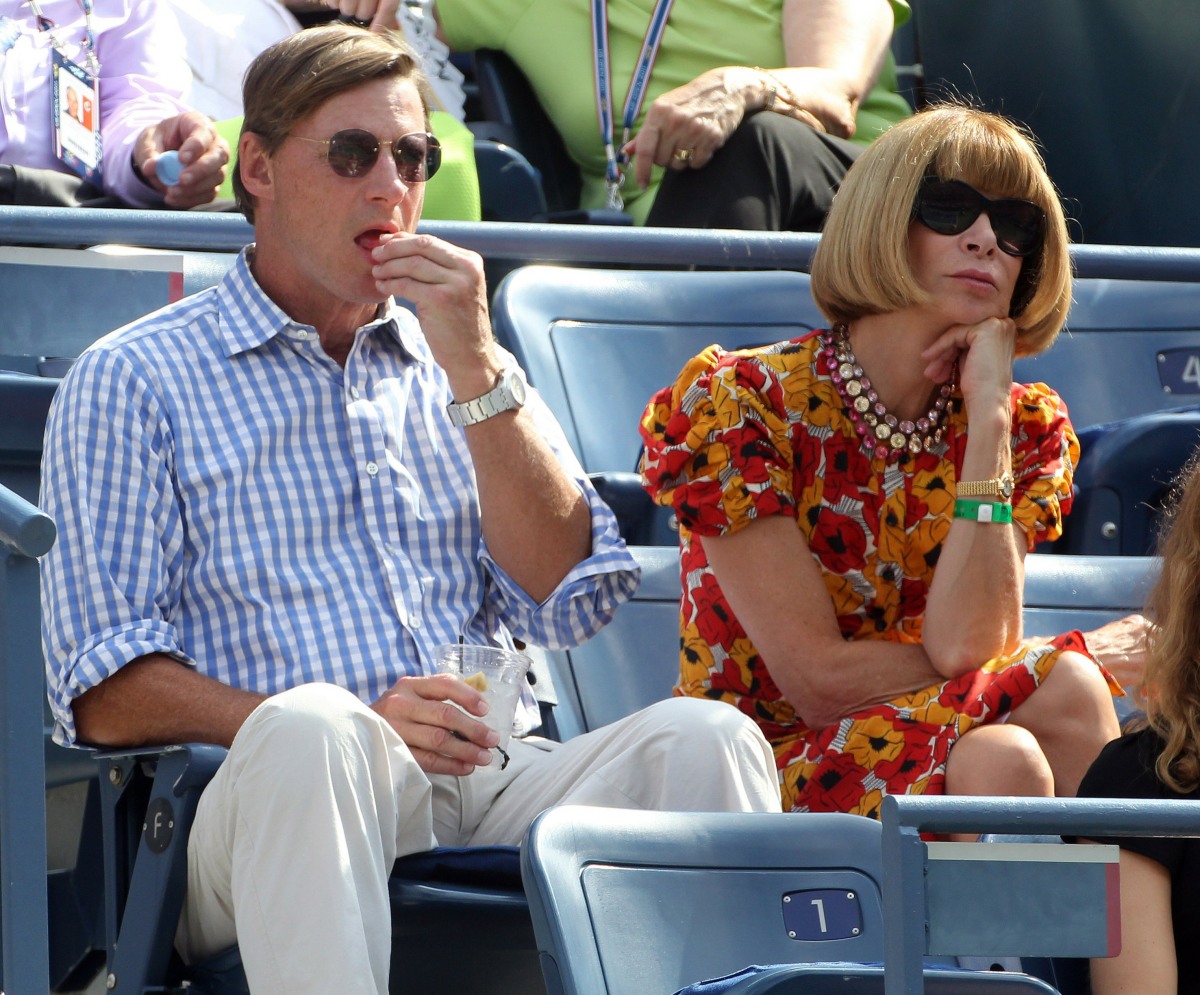 Photos courtesy of Getty, Avalon Red.