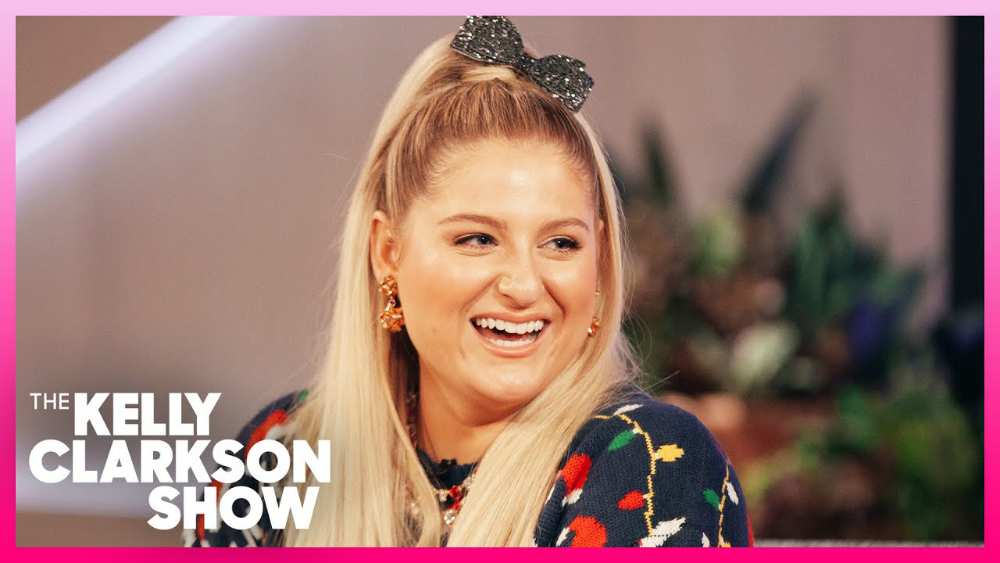 Last week, Meghan Trainor and Daryl Sabara announced to Hoda Kotb and Jenna Bush that they were expecting a baby. Meghan comes from a very tight knit family and said she's wanted to start a family for a very long time, so everyone is excited about the impending arrival. In addition to her baby news, Meghan is also promoting her Christmas album, A Very Trainor Christmas, due October 30. Since Meghan gave the pregnancy announcement to Hoda and Jenna, she saved the gender reveal for Kelly Clarkson. On Tuesday, she let her husband and her brother tell Kelly and the world that she's having a baby boy:
When I saw the headline, I thought everyone, including Meghan and Daryl, were finding out on the show and it made me nervous. But no, this wasn't a reveal as much as an announcement. Kelly, who is wearing a fantastic Janis Joplin t-shirt, btw, asked if Meghan had guessed correctly prior and Meghan said no, she's done a bunch of online quizzes and thought it was a girl. I was convinced – without a doubt – both my pregnancies were boys. I was only correct once.
The write up said Meghan also revealed how far along she is. In the clip, Meghan started to say "twenty… " but then said she's not supposed to say and switched to "a little over halfway." I guess we'll have to wait until the show airs to find out if we get more information than that. In the meantime, we still have a week and a half before the album come out and a few more shows for Meghan to promote, what's left to reveal – Ellen will get the name, probably. Corden might get the baby's zodiac. Maybe Kimmel will get the nursery theme but Fallon's getting the mobile playlist, for sure. I kid – I'm very happy for Meghan and the whole Trainor crew. I know this baby will be very much loved and that's a great way to enter this world.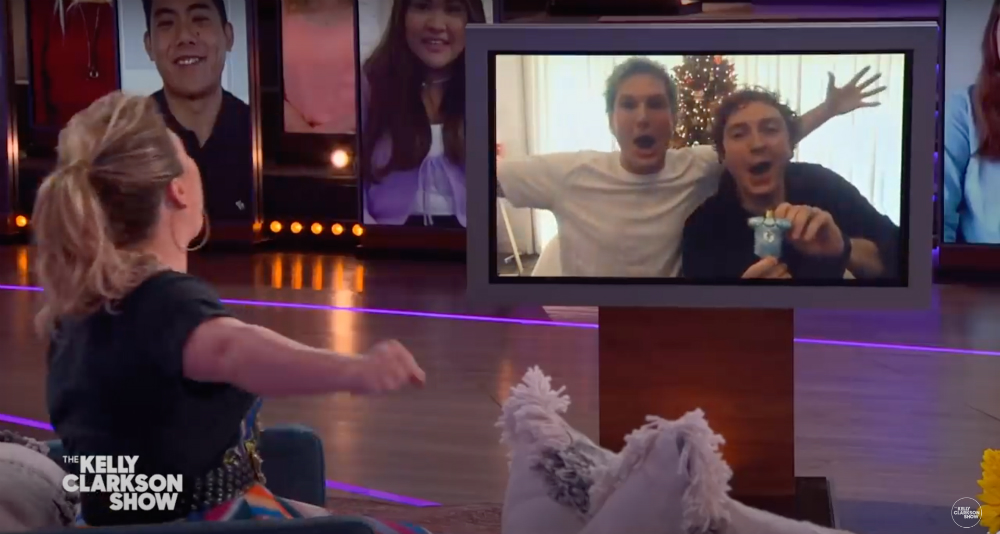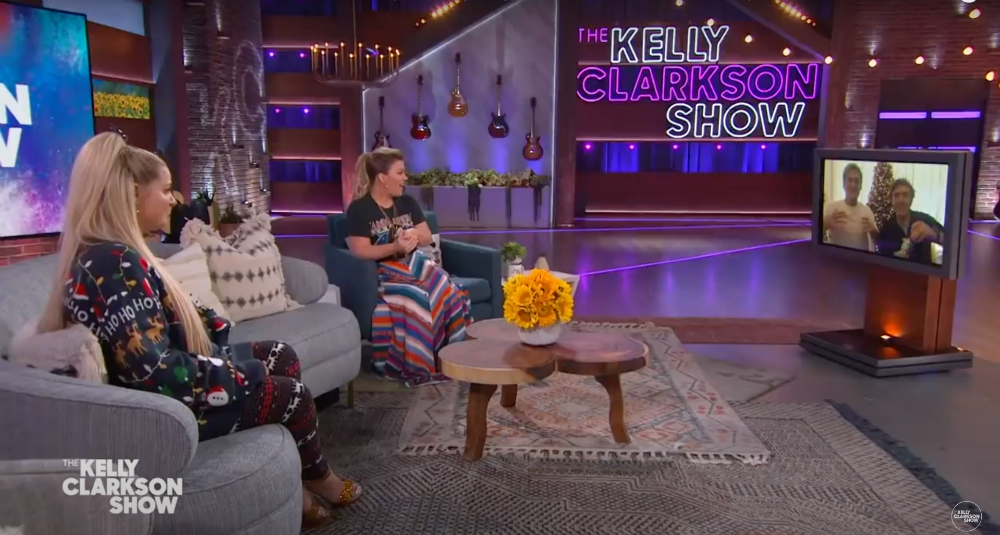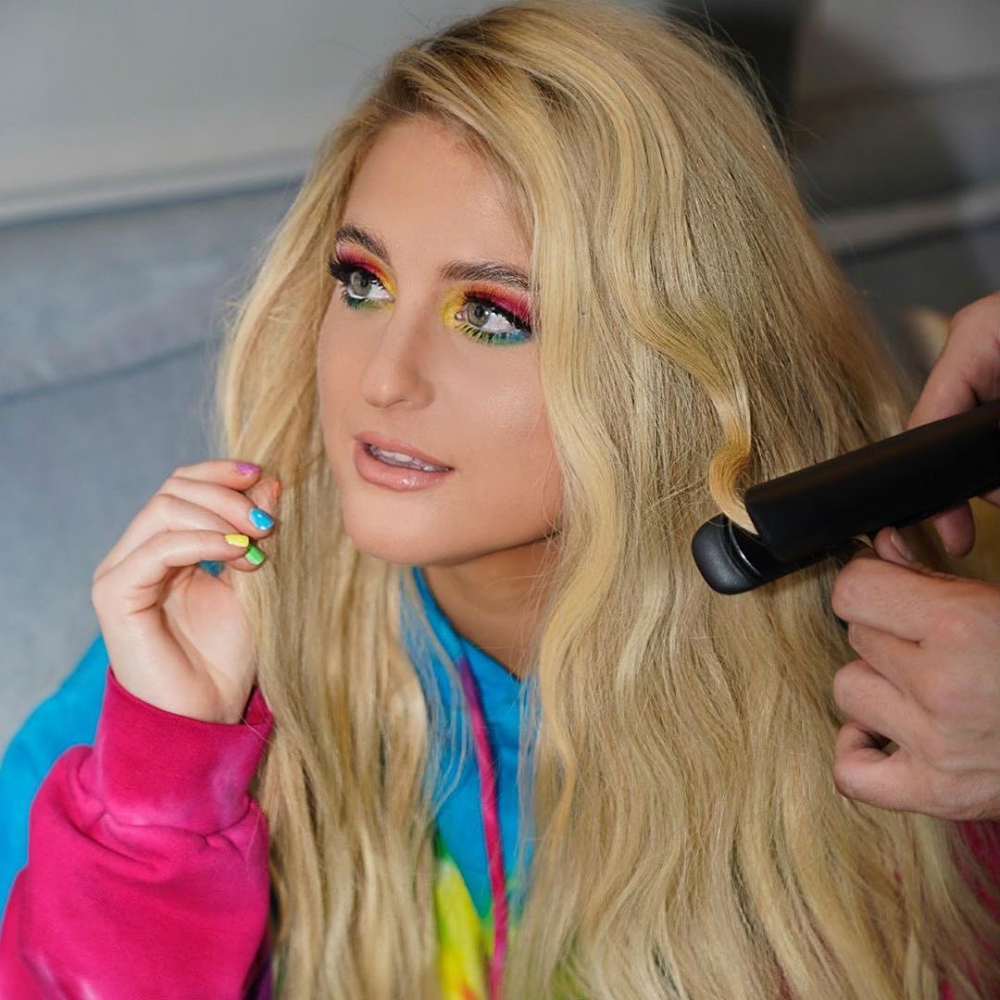 Photo credit: Instagram and YouTube