A few days ago, I was truly thinking to myself "I wonder what Blake Lively is up to?" It's not that I miss her, I just think it's weird that someone who used to be so ubiquitous in the gossip/celebrity world can just disappear for months at a time now. I know Blake and Ryan Reynolds spend most of their time outside of the major hubs of gossip now (NYC and LA) and they likely live somewhere in upstate New York most of the time? So that's probably where they vote now too – Ryan is an American citizen, he naturalized a few years ago and this is likely the first presidential election in which he's been able to vote.
So, Blake posted this photo where she and Ryan are voting early, with a nice message about how it was Ryan's first time and he cried. Cute, right? Except people were like "what's up with her shoes??" Ryan posted the same image, and Blake is clearly barefoot (and on her tippy-toes) in the photo. As it turns out, Blake decided to Photoshop some shoes on her feet. For an IG about voting!!
why did blake lively draw on shoes😭😭😭 pic.twitter.com/okc65h29gW

— irene anna kim (@enerianna) October 22, 2020
Ryan and Blake then joked about it on their IG Stories, and Blake basically said that she was so happy to be out of a onesie and something about shoes ruining her look, and none of it makes any sense? Why didn't she just put shoes on, damn.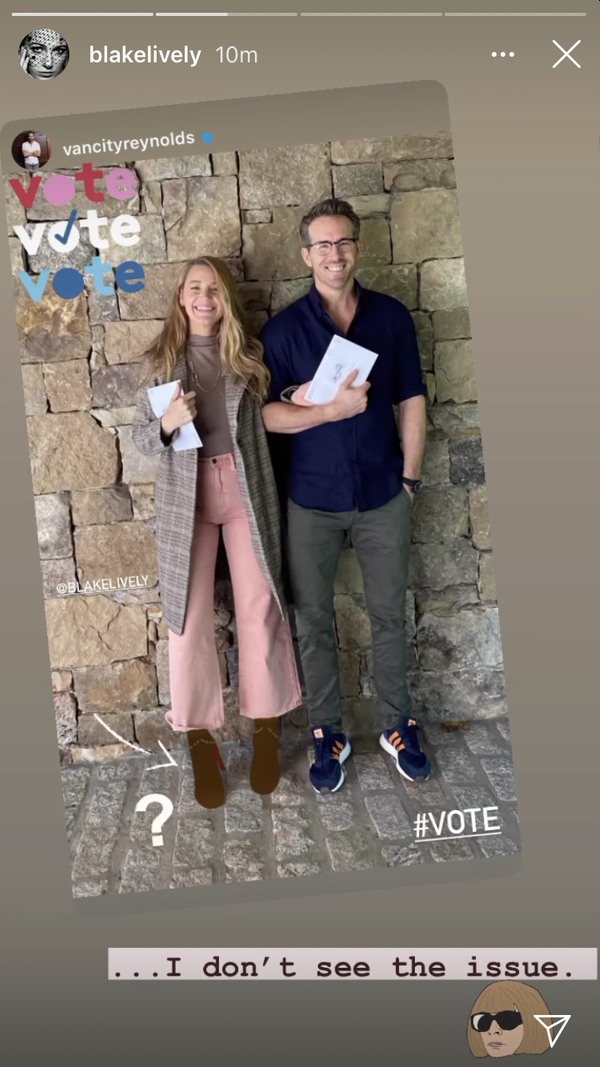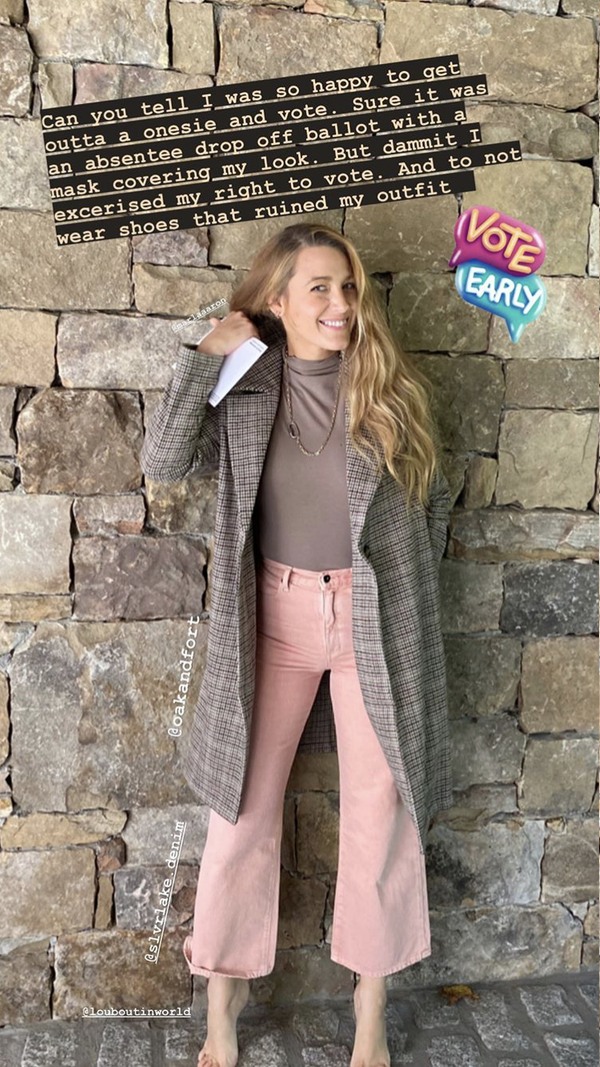 Photos courtesy of Instagram, Backgrid.