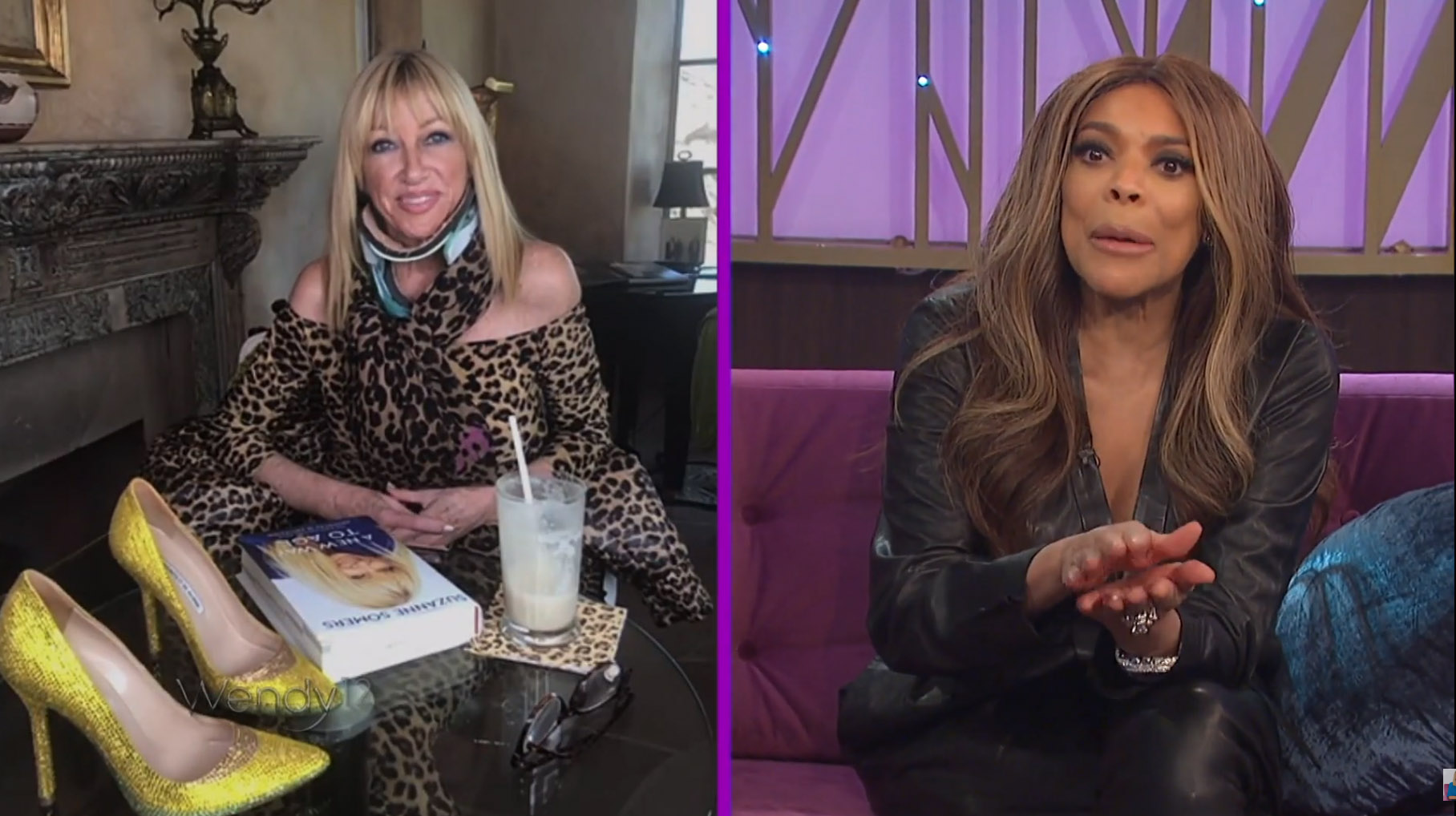 I don't regularly watch Wendy Williams' show, but from what I've seen she can be a quirky person. She usually just seems pissy, not wasted though. I watched the first ten minutes of the show that's mentioned in a recent US Magazine article, the one that aired Friday, and skipped through some of the middle. The entire episode is on YouTube (I've also put it below). She struggles to speaking and pauses frequently, like she's about half in the bag and is trying to fake like she's sober. It's super uncomfortable to watch. The audience, which is distanced and wearing masks, laughs like they're uncomfortable too. Wendy has struggled with addiction and pre-pandemic she was living in a sober house. Her former DJ, DJ Boomf, made a comment on Instagram saying it's pretty bad there behind the scenes. People are also wondering why this episode even aired.
Wendy Williams' former DJ, DJ Boof, spoke out on Instagram as fans raised concerns about the talk show star's health after she appeared to trail off mid-sentence and stammer during the Friday, October 23, episode of her daytime talk show.

After a fan posted that Williams, 56, needs to "stop" doing her show and "seriously get help," another commented that the former radio host doesn't "listen to" her staff and suggested that's why Boof left the show.

"Yup exactly and it will all come out.." Boof replied. "Y'all have no idea what's really going on and everyone there is afraid to speak up because they don't wanna lose their jobs.. this is going to play out bad.. I feel sorry for the workers and victims."

On Friday's show, Williams lost focus mid-conversation and paused awkwardly several times as her producer, Norman Baker, tried to keep the conversation on track. During the Hot Topics segment, she became obsessed with the Shoe Cam music, called Adele "Ho-dele," unwrapped a hard candy before putting it back down and then stood up mid-sentence to show off her outfit.

"Something is definitely off this episode," a commenter wrote on The Wendy Williams Show YouTube account. "She's moving really slow and trying to keep it together. She can barely focus."
Top voted comments on the video include "Wendy looks high off something. She's good at making her DJ and staffs uncomfortable," "Omg. Whats wrong with her" and "I feel so sorry for the staff everytime Wendy does the show high." It's really obvious and I wonder if she's going to step back sometime. She wasn't able to do the show from home and it looks like she can't do it from the studio, even with everyone trying to prop her up. I hope she's ok and gets the help she needs.
Here's that episode. The notable pauses in the first ten minutes are at minute 3 and 4:45 but it's all bad. She struggles to even walk out there. At about minute 26 she slurs to Suzanne Somers that she was the star of that show I think. It's hard to tell. Suzanne mentions she left Three's Company because they wouldn't give her equal pay, which she's opened up about before.