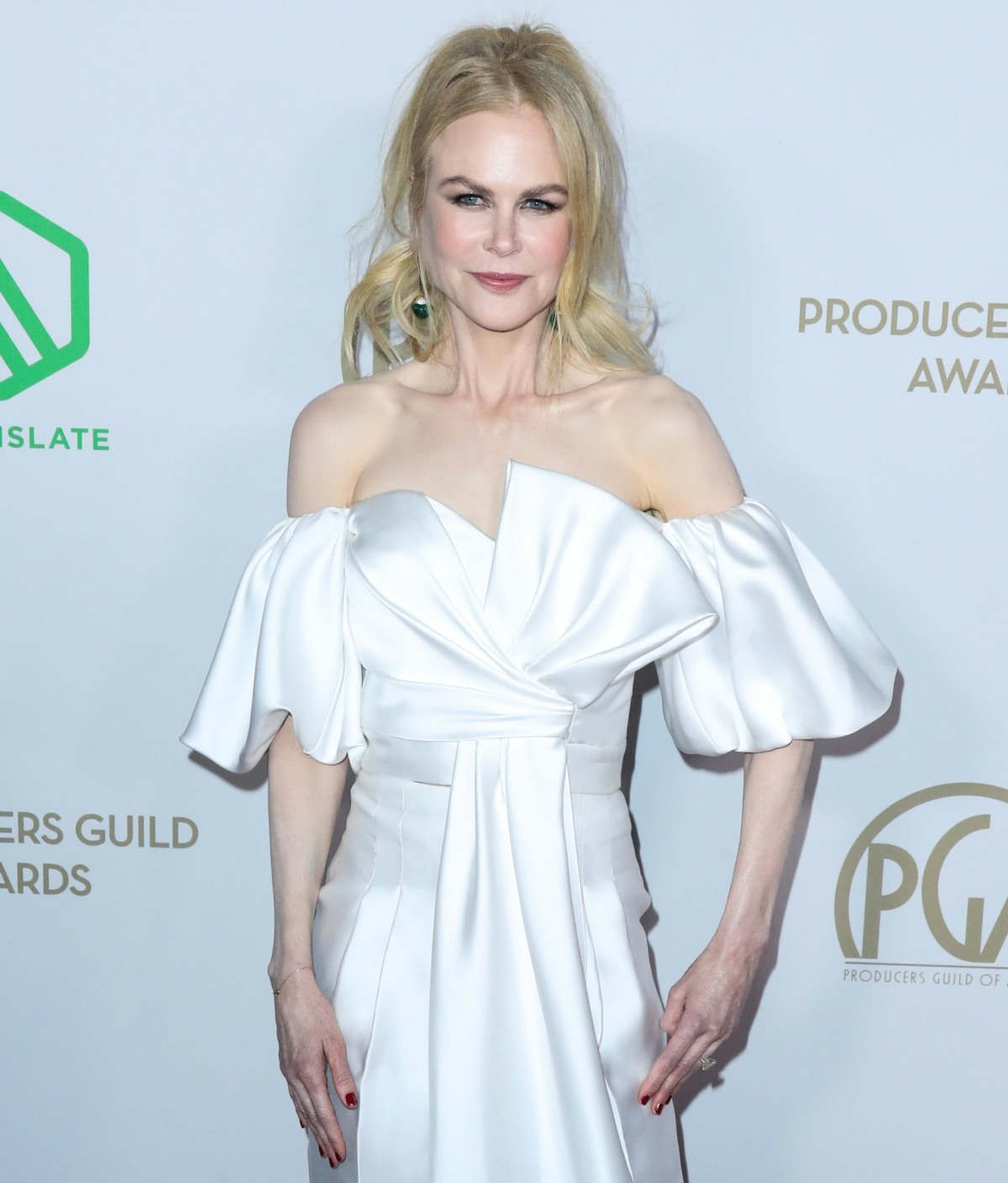 Whenever I'm writing about Nicole Kidman these days, I do look at her Instagram. She's pretty good at IG! Her Twitter account basically feels like it's being managed by her publicist, but she reveals some personal stuff on IG, enough to make me think that she's running that account on her own, or maybe with her assistant. She often posts personal updates, like when they brought home a new cat, or videos of her fluffy kitties. She's actually not an "Instagram mom," and her two younger daughters (Sunday and Faith) rarely, if ever, appear in her posts. Her 'gram is basically just cats and fun work stuff. Anyway, all of this to say… Nicole doesn't want her daughters to have Instagram accounts and I can't say I blame her?
Nicole Kidman is opening up about why her two daughters won't be joining Instagram anytime in the near future. While appearing virtually for an interview with British talk show Loose Women on Tuesday, the 53-year-old actress revealed that her two young daughters with her husband Keith Urban – Faith Margaret, 9, and Sunday Rose, 12 — are not allowed to create accounts on the popular social media app.

Describing herself as someone who is "not very techy," Kidman also noted it is "very hard for me to monitor it and stay on it."

"I won't let them be on Instagram … I have a 12-year-old right now who is chomping at the bit, wanting to like get into all of that," the Oscar-winning star said. "And I'm like, 'No no, no.' It's just that constant push, pull and I would say a lot of parents would say the same thing. Am I right?"

Last year, while posing for the May 2019 cover of Vanity Fair, Kidman similarly opened up to the magazine about her parental choices when it comes to social media and cell phones.

"They don't have a phone and I don't allow them to have an Instagram," the Big Little Lies star said.
Yeah, I think 12 is pretty young for an Instagram too? But I bet Sunday will end up getting a Finsta or a "private" Insta by the time she's 14-15. Nicole can't keep the girls off social media forever, especially not when they get to high school and all of their peers are on social. I think most parents, in this day and age, are having to deal with this issue of when, where and how their kids get on social media. But tweens are definitely too young, right?
Nicole Kidman's been telling the #LooseWomen why she won't let her 12-year-old have an Instagram account.

What age do you think is the right age for kids to have their own social media accounts? 🤔

Watch ➡️ https://t.co/OQJh5NFFEV pic.twitter.com/s29Indc5im

— Loose Women (@loosewomen) October 27, 2020
Photos courtesy of Avalon Red, IG.