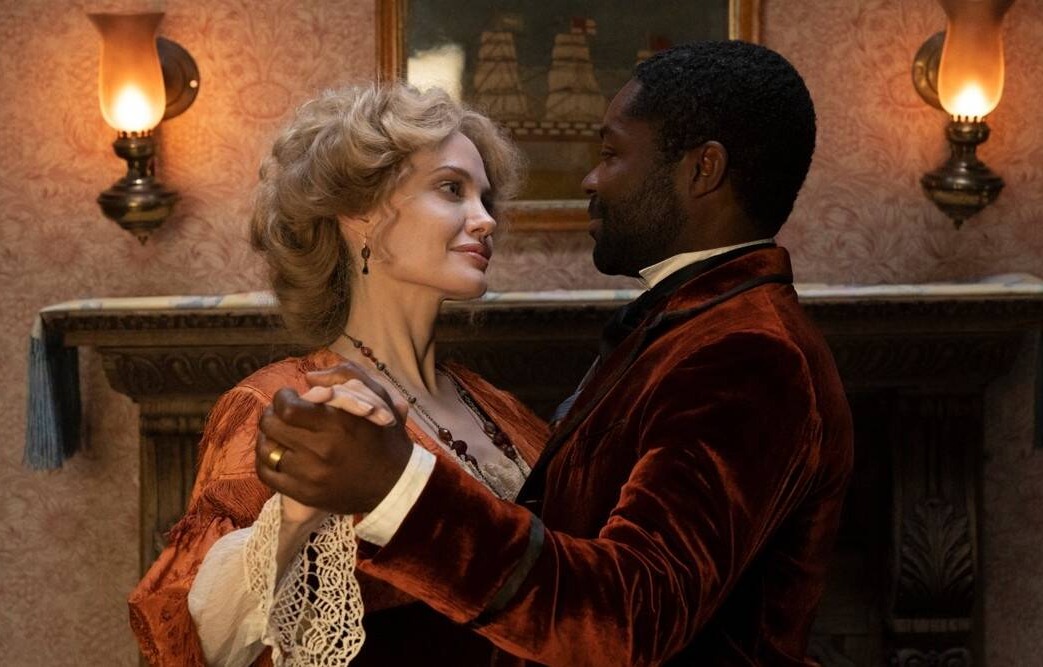 Angelina Jolie and David Oyelowo's new film, Come Away, comes out in two weeks. Critics haven't seen the film yet. Fans have not seen the film yet. The only thing anyone has seen in the trailer, which came out a few weeks ago:
I mentioned it in a Jolie post at the time, and I said that while I support Angelina's projects, this just looks like a really strange film? Like, it's being marketing as a family film, but I feel like all of the Alice in Wonderland and Peter Pan references will be missed entirely by kids, and I think parents will find it dull and depressing, probably. But that's just me! Those are just my thoughts, based solely on the trailer, and my thoughts are going no further than this blog. Other people – mostly white dudes, I suppose – are apparently super-upset about this movie though. They're so mad that they're "review bombing" Come Away on IMDB and other movie sites. Again, no one has seen it yet.
IMDb has taken down user ratings for the upcoming film Come Away, meant as a prequel to 'Alice in Wonderland' and 'Peter Pan.' As it pertains to Hollywood, "vote brigading" — which can also be referred to as "vote stuffing," "dislike mobs" and "review bombing" among other monikers — is the practice of augmenting user-generated ratings and reviews to influence the perception of a film, television series or other content. For the better part of the past decade, the practice has impacted Hollywood projects: Marvel movies, Oscar winners and indie features alike.

"The thing you fear most as a filmmaker is for any kind of stink to build up around your film," explains David Oyelowo, who stars in and produced Come Away, an upcoming feature that has been subjected to such efforts online. "In an era when there is so much content to take in, all it takes is looking at the rating on IMDb or on a trailer to subconsciously make a decision as to whether you are going to engage with that content or not."

User-generated ratings on sites such as YouTube, IMDb and Rotten Tomatoes have long been weaponized as a means of driving down possible perceptions of and interest in upcoming features. The 2016 female-fronted remake of Ghostbusters was targeted in a campaign that, at the time, made it the most "disliked" in the site's history. Many films, including James Baldwin doc I Am Not Your Negro and the female-led Marvel feature Captain Marvel, have been the focus of targeted online campaigns. Many of the movies that have been targeted in the past touch on themes of race or gender, or were fronted by women or nonwhite casts.

For Oyelowo, Come Away is not the first one of his films that has experienced this harassment. He saw a similar online reaction to his 2016 feature A United Kingdom, where he plays Prince Seretse Khama, who falls in love and marries a British white woman, Ruth Williams, played by Rosamund Pike. "We had such a tirade and influx of racial negative comments that Fox Searchlight had to take down our Facebook page," remembers Oyelowo.

"This has been something I have experienced in my career, regularly," he says, "being a Black person who tends to gravitate toward aspirational content. It seems like these folks find that the most deplorable."

Traditionally, the IMDb rating system, which is measured by one to 10 stars, becomes available to users after a title has been shown, publicly, at least once. While Come Away is due out on premium video-on-demand and limited theatrical locations Nov. 13 via Relativity Media, the ratings were made available earlier because the title debuted at the 2020 Sundance Film Festival in January. While the user ratings had been available for months, filmmakers noticed a change to the IMDb score following the Oct. 9 release of the trailer. (The newly relaunched Relativity Media picked up U.S. rights to the film this month.)

"For a film that hasn't been released yet — the ratings are supposed to be based on the people watching the films — it was clear there was something about the tone and nature of the film that was bumping certain people," says Oyelowo. "One of the first things I did was to make IMDb aware of this because I know it had an effect on A United Kingdom five years ago." The user ratings for the movie have since been taken down.
Yes, it's basically incels and white supremacists who hate it when there are movies involving women or non-white actors and they all organize their little hate campaigns. They've done it so often, people know it when they see it now. Oyelowo pointed out that on IMDB, most of the user-comments were focused on the fact that the fictional characters played by Oyelowo and Jolie (who are Black and white, respectively) are parents to mixed-race non-white children. For real. That was triggering to the review-bombers. That a black man and a white woman would be married and have mixed race children who appear more black than white.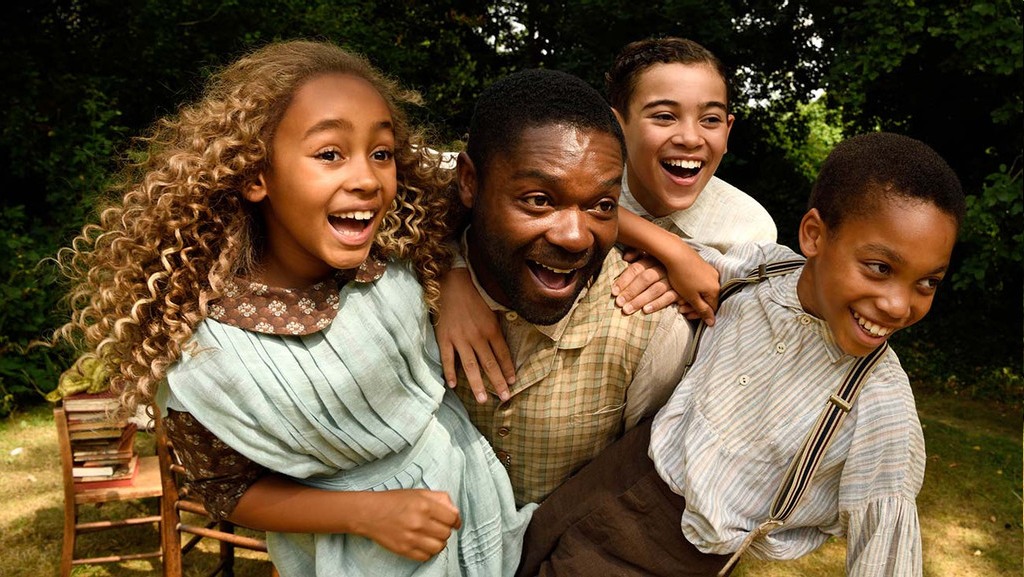 Promotional images from 'Come Away.'