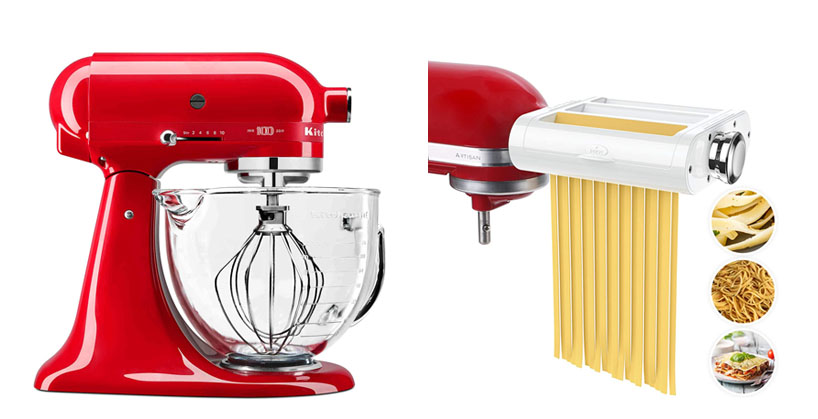 A new KitchenAid Mixer for $110 off
I bought the refurbished 5 quart KitchenAid mixer and it works so well! I've mostly used it for mixing dough and I made the pizza crust we talked about in the Panera post comments. (I used this recipe, thanks Becks1! I had to throw out the first pizza because I made it too thick, but the second one turned out ok.) The green mixer I bought for $269 is no longer available. (I wanted one with Prime shipping as shipping adds over $30.) However you can get the same size red one, that's totally new not refurbished like mine, for just $20 more! It's $110 off now. I kind of wish I waited, but I think that the apple green is pretty and that the mixer will last a long time. I also got add-on pasta maker, which I stupidly rinsed before using it. Don't do that! I'll get it right next time. Thanks for helping me decide to get the mixer! I need more ways to make and eat baked goods. Here are some more things I'm looking at this week.
A soft long sleeve terry pullover with a hoodie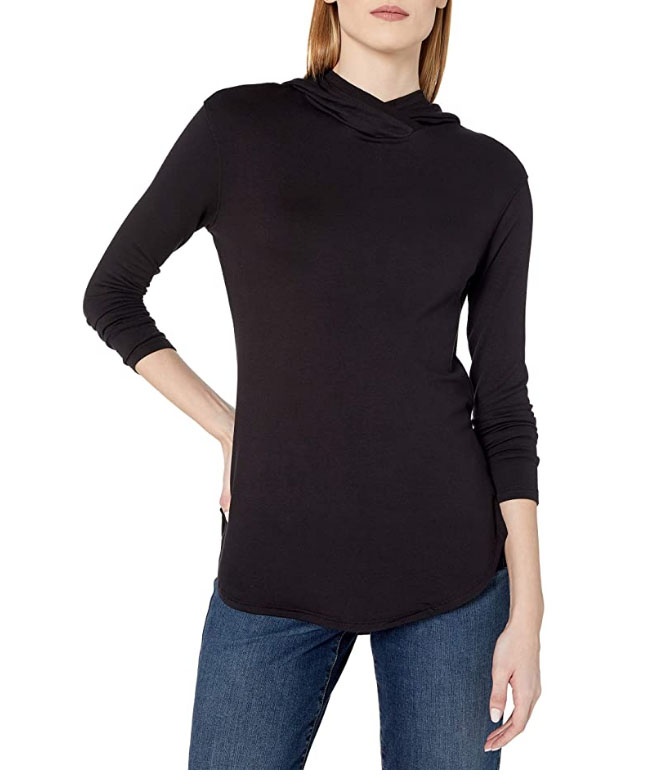 This long sleeve pullover by Amazon brand Daily Ritual comes in 13 different colors and prints and in sizes x-small to xxx-large, all under $28. It has over 1,200 ratings, 4.5 stars and the same score on ReviewMeta. Women call it flattering, "so cozy and comfortable" and love that it's long enough to wear with leggings. It's said to have "Nice soft material, pretty stretchy and comfortable. Perfect for errands, hanging around the house and other things where one can be super casual." "I will definitely be getting this in more colors! It's PERFECT, to travel in, lounge in, or run in."
A smooth range cleaning kit will make your stovetop look like new again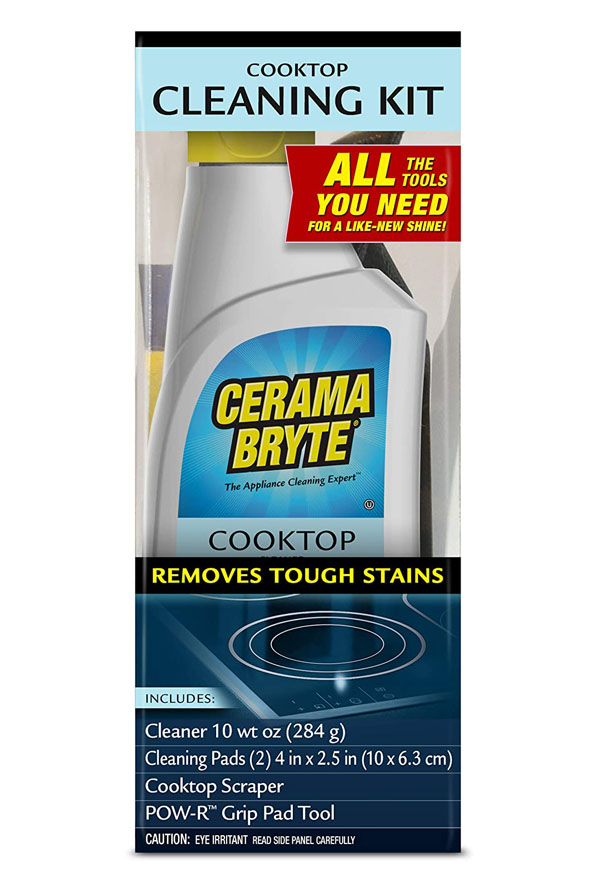 Cerama Bryte cooktop cleaning kit comes with a scraper, cleaning solution and sponge. It's specially formulated for smooth ranges to clean thoroughly without scratching. My glass stovetop is so grungy and I definitely need this. It's under $10 for the whole kit and has 1,400 ratings, 4.7 stars and a perfect score on ReviewMeta. People say it really cleans their stove when nothing else works. "The scrubber and pads make cleaning my glass stove top sooooo much easier. I hated my stove before because it was so hard to clean. Even water spots! But the cleaner with the scrubber pads make it quick and looks great." "Best product for cleaning my glass stove I have ever gotten. This really does work wonders, it leaves my stove top looking brand-new."
A fume free oven cleaner that really works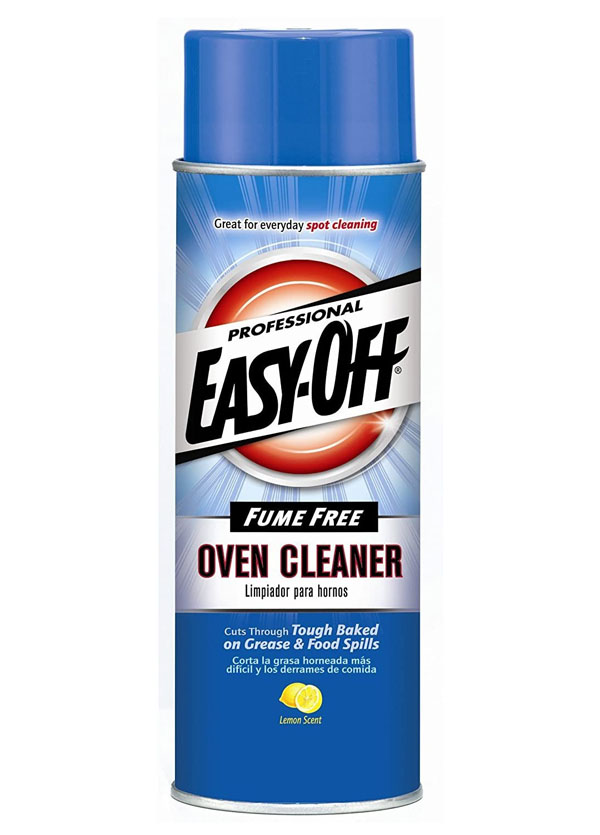 Can you tell that I've been thinking about my dirty stove? The oven is so nasty. I tried to clean it with baking soda and vinegar but it just got baking soda stuck to the baked on food. This fume free cleaner by Easy-Off is said to really work without the noxious smell of typical oven cleaners. This has over 10,000 ratings, 4.6 stars and a B on Fakespot. (It does not have a good score on ReviewMeta but I'd still like to try it.) People say it really works and it's great on tile and fiberglass too. "It is truly odor free. I was shocked! The grime just melted away." "Simply sprayed on, shut door overnight, and wiped off with paper towels."
A collagen hair treatment with over 8,000 reviews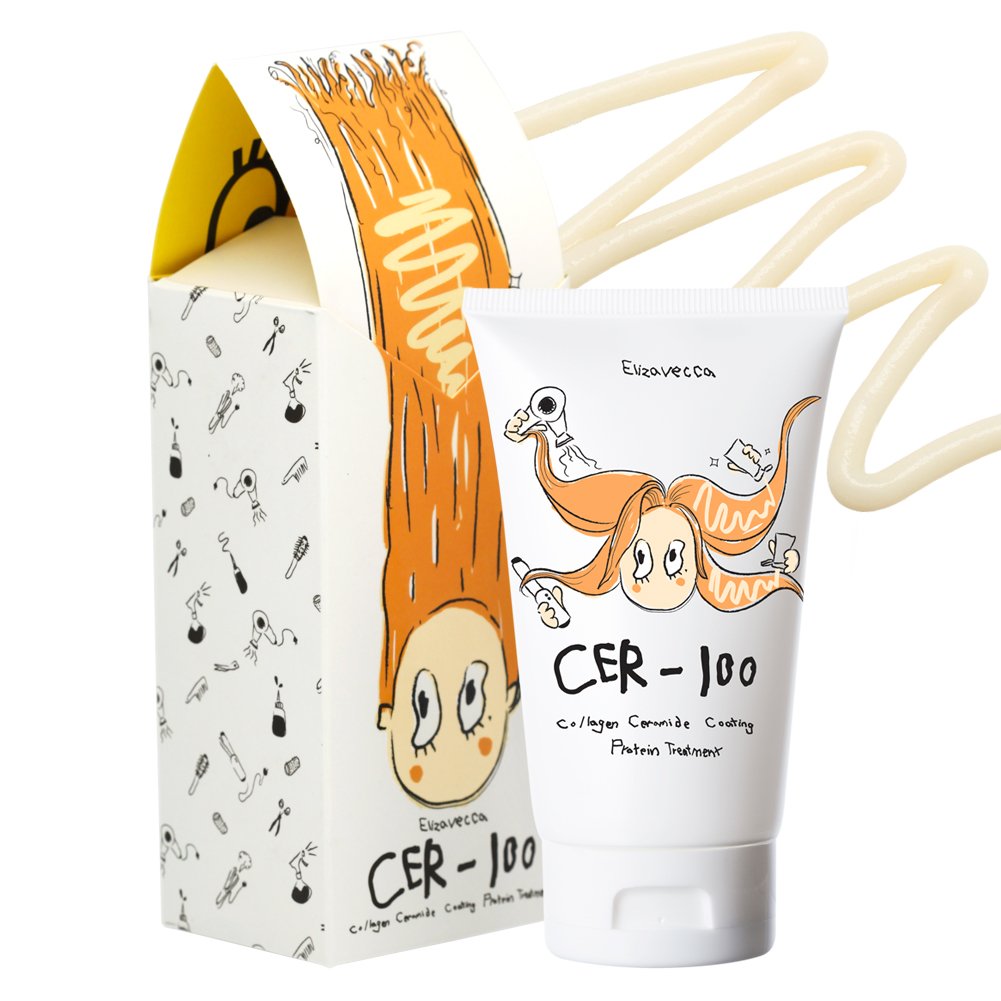 Elizavecca CER-100 collagen hair treatment is a deep conditioning treatment to transform dry, damaged hair. You get 100 grams for $7.40, making it less than ⅓ of the cost of Olaplex. People say it works better than Olaplex too. It has over 8,200 ratings, 4.3 stars and an A on Fakespot. Reviewers write "My hair has never felt this smooth and soft after bleaching it." "This stuff really makes a difference! My hair feels soft and looks much shinier." This is also said to be "very moisturizing but rinses very clean and doesn't leave residue behind." "I'm totally in love with this product, I have long fine hair but this doesn't leave it greasy or weigh it down. I'll definitely buy again."
A cable concealer and management kit to hide all your cords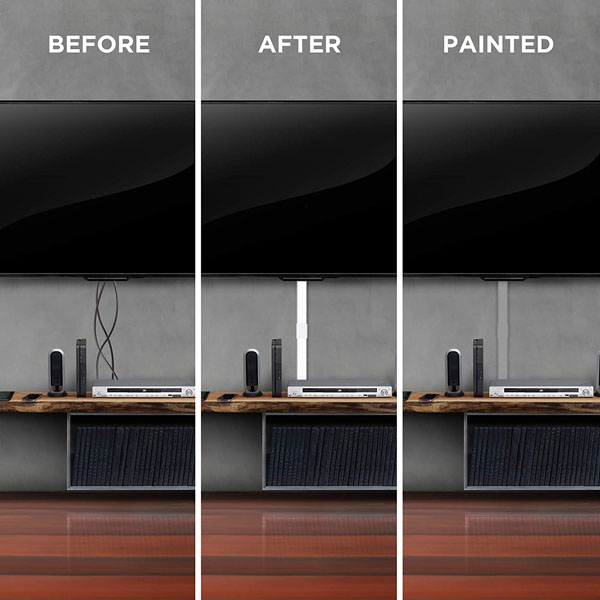 I have a wall mounted TV and it looks great except for the cords hanging from it. I'd also like to clean up the cables around my computer. This cable management and concealer system by SimpleCord comes in white and black versions in lengths of 150 inches and 300 inches. It has plenty of conduits to clean up all your computers and TVs. It's under $25 for the base 150 inch version, which can be used for television, computer and electronics cord management. The tubes can be cut to fit your space and there are separate connector kits if you need a customized solution. This has almost 3,000 ratings, 4.5 stars and a B on Fakespot. People say it's easy to install and fits more cords than they expected. It also comes with double sided tape to stick to the wall. It's called "Very simple and easy to install. Turned out great." "These look great and it was amazing just how many cables fit into these cord covers."
An affordable firming lotion with cocoa butter and vitamin E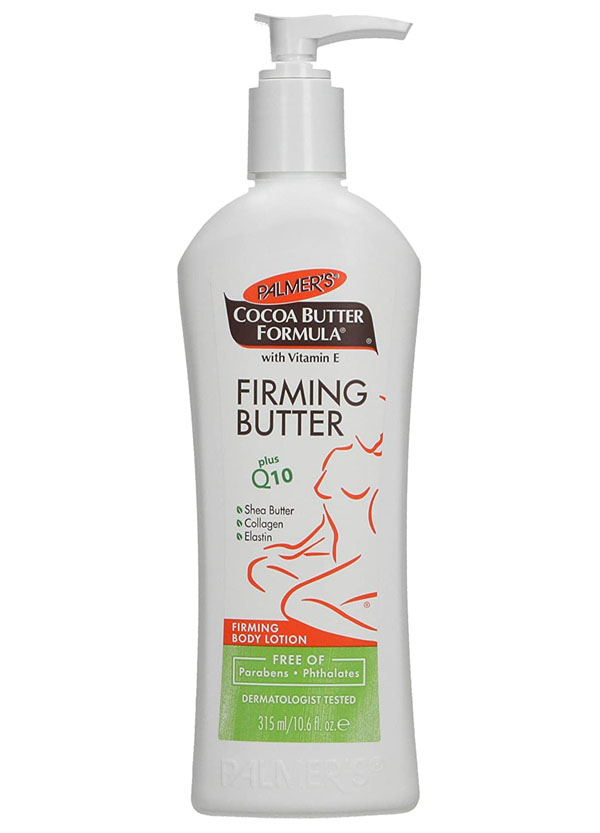 Palmers firming Cocoa Butter is so affordable at just $5.13 for over 10 ounces of product. It has Q10, shea butter, collagen and elastin along with a nice scent that's said to be chocolatey. This has almost 4,000 ratings and 4.3 stars on ReviewMeta. Some people say it does firm a little, but the verdict seems to be out on that. It's praised as a great allover moisturizer that's not greasy at all. "My stretch marks seem to be shrinking and my skin seems to be firming up a little." This "smells wonderful, doesn't leave a greasy residue, and honestly makes your skin unbelievably soft like no lotion before" and "I finally have soft skin on my legs and arms."
A beaded wrist and mouse rest for a more comfortable work experience


My wrists have been hurting at the computer and I'm in the market for a wrist and mouse rest. I looked through so many listings and most had fake reviews except for this set. I can't wait for it to arrive next week! This wrist and mouse rest by HandStands has 4.5 stars, over 400 ratings and an A on Fakespot. People say it's comfortable to use and works perfectly to help ease and prevent carpal tunnel. They write "It's the perfect size, height, and consistency. You sink into it a little, but not too much. It holds you in place, and you can relax the muscles of your arms and wrist for complete relaxation while you type." "My wrists feel much better on the soft bead-y cushion than on the edge of my desk." "I don't know how I typed without these. It even improved my precision and stamina in [first person shooter] games!"
Thanks for reading and commenting on our affiliate post! If you make any purchases from these links we get a percentage and appreciate it.