I've seen one episode of Real Housewives of Beverly Hills this last season after my friend Lisa suggested we watch it. It was the one where all the women went to Erika Jayne's house to get astrology chart readings which end up pitting them against one another. Erika's husband, Thomas Girardi, was in that episode and seemed absolutely ancient to me. He told a story about meeting John Wayne and I was like "holy sh-t how old is this guy?" It turns out that he's 81 and that he's been married to Erika for 21 years, which means she was about 28 and he was 60 when they met! She was serving him drinks at a restaurant, she slipped him her number and the rest is history. Thomas is a high-powered attorney and Erika has lived most of her adult life married to him. Now she's about to get a taste of what it's like to be on her own because she's filed for divorce. They don't have any kids together or a prenup, but given that they're in California and have been married so long it might not matter anyway. Plus Erika has said that Thomas is a lawyer and would find ways around any prenup. Here's the report from E!
"After much consideration, I have decided to end my marriage to Tom Girardi," the reality star exclusively tells E! News, "This is not a step taken lightly or easily. I have great love and respect for Tom and for our years and the lives we built together."

"It is my absolute wish to proceed through this process with respect and with the privacy that both Tom and I deserved," she adds. "I request others give us that privacy as well."

The couple married in 1999 after meeting at Chasen's in West Hollywood, where Erika, 49, was serving cocktails and Tom, 81, was a frequent patron. "After a year of working in the restaurant, one night I decided to slip Tom my telephone number," Erika wrote in her 2018 memoir, Pretty Mess. "We were standing in front of the giant fireplace. 'Did you hear I was single?' I asked." Six months later, the two were engaged.

Throughout their relationship, Erika had been quick to shut down skeptics who questioned their 33-year age difference. "I've dealt with this forever: the younger woman that married the wealthier, older man," she said on the Bravo show. "I mean, I'm tired of having to justify my 20-year marriage. Go get a 20-year marriage, then come f–king talk to me."

Their two-decade romance was arguably unconventional, with Tom even refusing to wear a ring. "Tom said, 'Listen, I'll buy you anything you want. I don't care what it is. You name it. But I'm not wearing a wedding band. I never have, I never will. I don't like it. It's uncomfortable. Please don't ask me to,'" she wrote in her book. "A wedding band does not have magical powers. It is not going to stop anyone from doing something."

Back in 2017, fans were shocked to hear Erika tell Andy Cohen she does not have a prenup. "Let me tell you something, let me be very clear. I'm married to a very powerful lawyer," she admitted. "A prenup wouldn't stand in his way anyway…It's gonna be all Tom's way, I assure you. He'll rip that piece of paper to shreds in two seconds!"
I wonder if she waited to announce it until the election was overshadowing everything. That was somewhat smart, but we're also so starved for any gossip now. As a casual observer of RHOBH, I'm surprised they've been married for so long. Erika seemed like a new-ish trophy wife to me. She certainly has the whole aesthetic down, but I suppose that could also be achieved with a couple of decades of practice.
Here's a segment from RHOBH where Erika says her sex life is "ok."

Here are Erika and Thomas talking about her music video for "Expensive." It sounds like they spend a lot of time apart.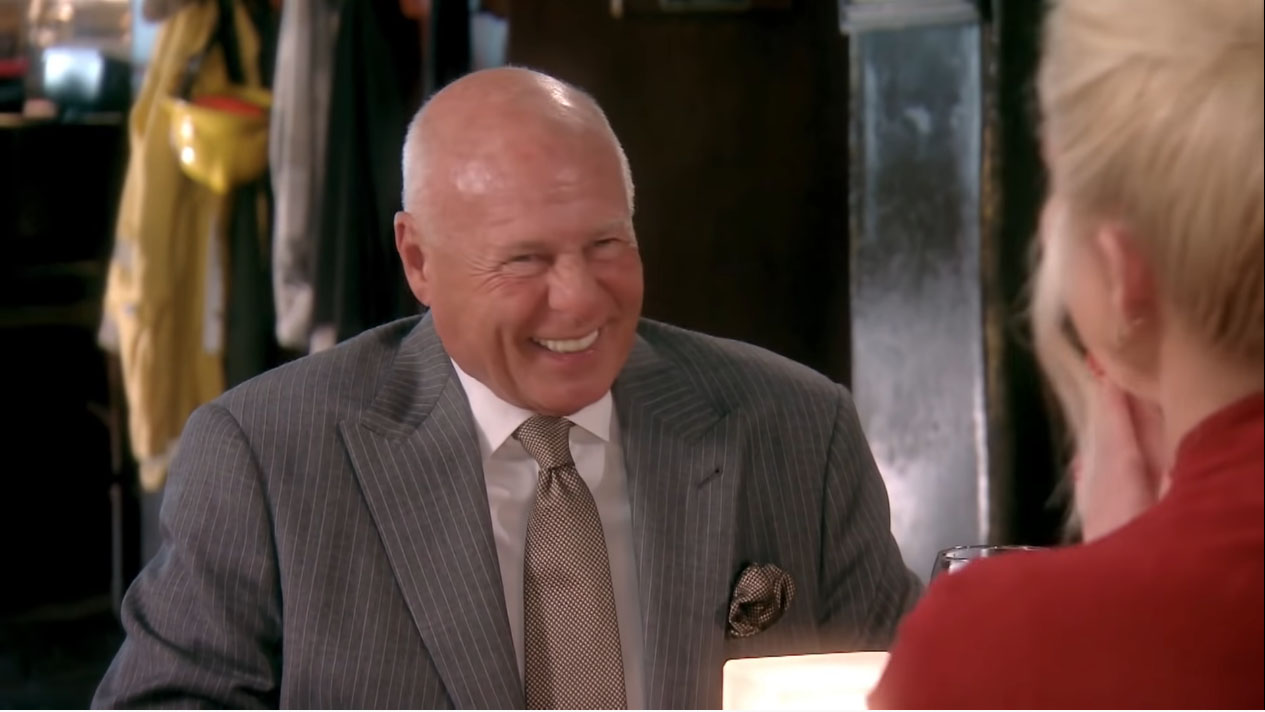 photos credit: Avalon.red, Getty and via Instagram and YouTube