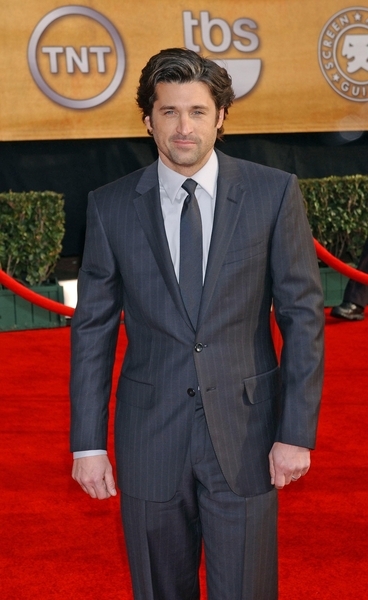 Patrick Dempsey has always struck me as a pretty affable guy, but that's probably because every time I see him I get all butterflies-in-the-stomach and can't really think clearly. Apparently he's been acting like a bit of a diva on the set of "Grey's Anatomy" – though diva-like behavior isn't exactly news there. A lot of the cast members were said to be jealous that Kate Walsh got her own spinoff show, and the whole Isaiah Washington thing originally started after he used a gay slur to refer to T.R. Knight when he was late for filming. It seems like tensions run high there.
With Isaiah Washington's Dr. Preston burke long gone from Seattle Grace hospital, you'd think all would be calm and quiet on the set of ABS's dramedy "Grey's Anatomy." Not so! Patrick "McDreamy" Dempsey is turning into something of a diva, according to a guest star.

"Patrick was not friendly and had a really bad attitude," says the guest star. "So bad, in fact, that one of the producers actually came and apologized to me for Patrick's rude behavior."

Patrick's aloofness isn't limited to guest stars. He doesn't interact much with the other cast members and "is not friendly to the crew" the guest says. "If they take too long to set up a scene, he storms off to his trailer telling the crew, 'I'm going back to my trailer. You guys are taking too long.'" Nor does the heartthrob appreciate direction – from the director!
The guest believes Dempsey has an attitude because "he really wants to be a serious lead actor and is upset the writers put him in this McDreamy showboat role."
[From Star Magazine, October 29 2007 print edition]
You know it's just a matter of time before there's another dustup. The last time it seemed like Dempsey was the good guy, socking Isaiah Washington in an attempt to defend T.R. Knight's honor. This next time, I'm guessing it'll be a little more like Patrick Dempsey socks the gaffer in the face for not doing the lights right, then trips the craft services person over the pickles in the sandwich.