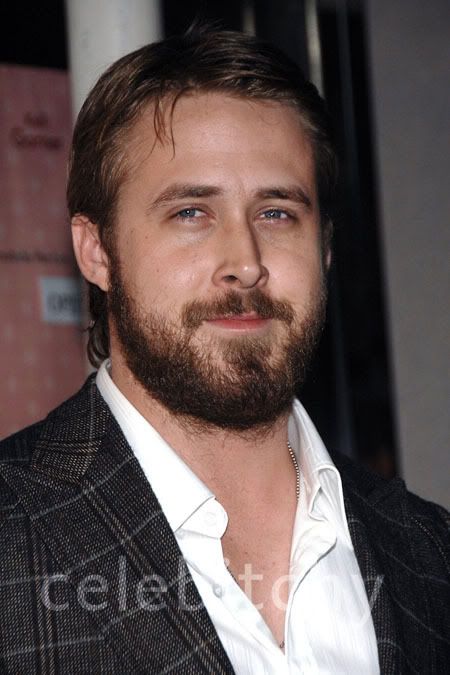 26 year-old Ryan Gosling has been replaced by Mark Wahlberg as the grieving father in The Lovely Bones, the screen adaptation of the best seller by Alice Seybold. Lovely Bones is about a 14 year-old girl who is murdered and watches from heaven as her family mourns for her.
While the young Gosling might not have seemed right for the part of the father of a teenager, he gained a reported 20 pounds in a short period of time and grew a beard to more closely resemble a middle-aged middle-class dad. And he looked the part of the majority of dads around the country, who aren't buff and have let themselves go a little.
When he got on set to work on the film, director Peter Jackson thought he wasn't hot enough to play the character despite being told ahead of time by Gosling that he would gain weight for the role. Gosling left due to "creative differences" last Friday, before filming was set to start on Monday. On Sunday Mark Wahlberg was announced as his replacement:
Peter Jackson was said to be quite surprised that Gosling had showed up to start work on "The Lovely Bones" looking like he'd donned a fat suit. According to sources, the 26-year-old Gosling had apparently told the director he was going to gain weight to age himself up to play the part of a grieving father, but Jackson was still expecting some movie star allure — not paunch and a beard. By Friday, Gosling had left the high-profile production over those pesky "creative differences," and, by Sunday, he'd been replaced by 36-year-old Mark Wahlberg, who actually could be old enough to father a teenager.
[From LATimes.com via ONTD]
I find Ryan Gosling hotter as a bearded guy with a few extra pounds. Maybe that's because he no longer seems like a kid to me and actually looks the part of a 30-something dad. Mark Wahlberg is always nice eye candy, though, and the guy can act. He's also a bigger box office draw, because he's well known.
It bothers me that when an actor strives to be authentically normal-looking, he's replaced with a Hollywood ideal. It's not like he was just passed up for a role because he looked the part, he was ousted because of it. Gosling would have played the role of a dad whose teenage daughter was killed. Statistically speaking, that character is likely to have a few extra pounds.
Medium star Patricia Arquette was told to lose her baby weight to play her tv role as a psychic mom of three. She dug in her heels, insisting that her character would be an average-sized person and that it didn't make sense for her to be thin for the part.
This isn't the first time that Jackson has dumped an actor right before filming was set to begin. Stuart Townsend, Charlize Theron's boyfriend, was supposed to play Aragon in Lord of the Rings, but Jackson fired him just days before they started filming. He was replaced by Viggo Mortensen, with Jackson saying that Townsend wasn't right for the role.
Jackson has had his own issues with weight, having lost 70 pounds in late 2004 and early 2005. He told the Daily Telegraph that he "changed [his] diet from hamburgers to yoghurt and muesli and it seems to work." Maybe he thinks that if he could do it, middle aged dads must be able to too.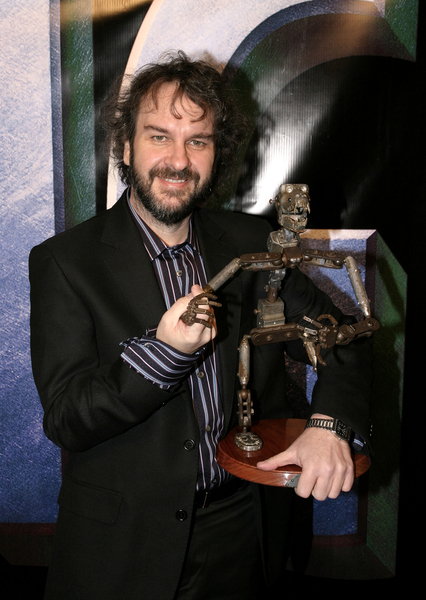 Peter Jackson is shown on 5/12/05 at the NY premiere of King Kong. Ryan Gosling is shown at the LA premiere of Lars and The Real Girl with his sister, Mandi, on 10/2/07. Thanks to PRPhotos.