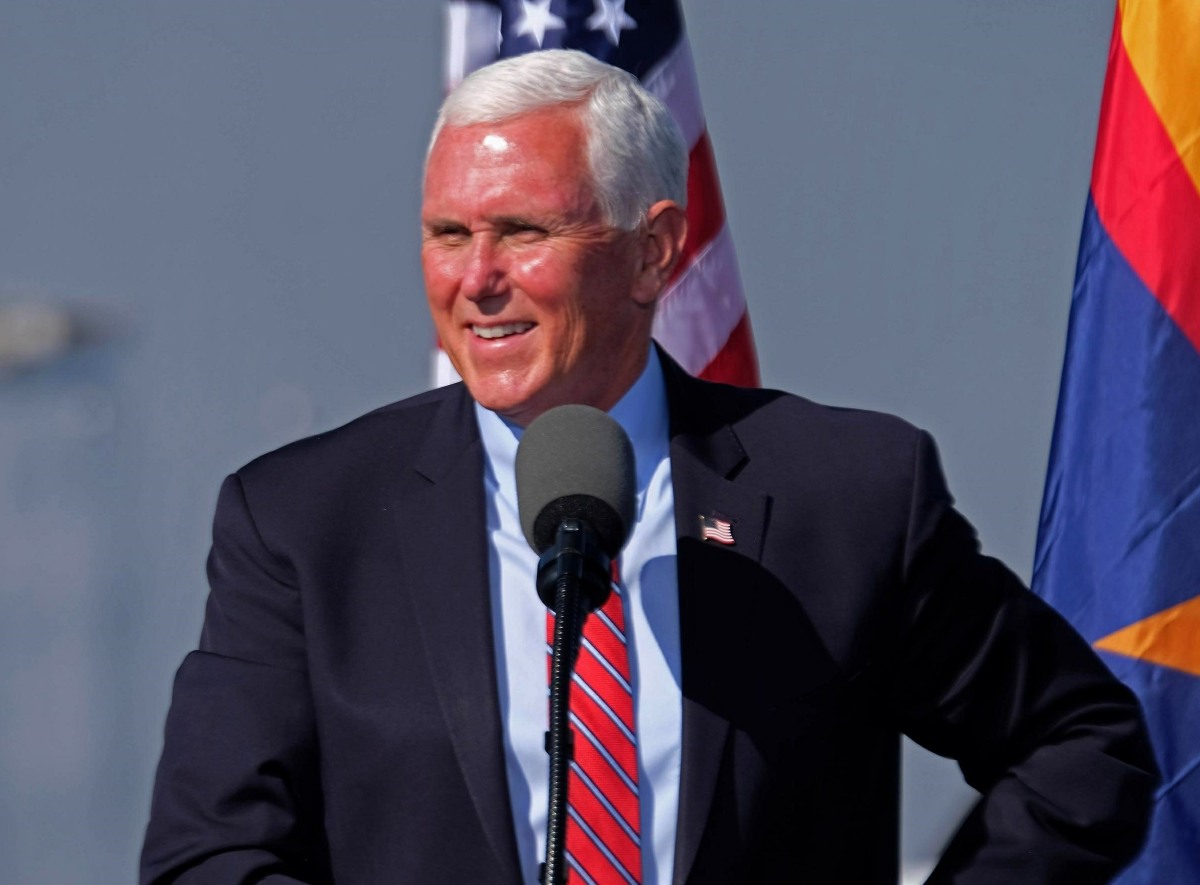 Update by CB: Pence has canceled his vacation.
---
Let's talk about Mother's Husband. I actually thought Mike Pence had been in the wind since Election Day, but he actually had been around. On Monday (two days after Joe Biden became the president-elect), Mother's Husband tweeted: "it ain't over til it's over.. and this AIN'T over! President @realDonaldTrump has never stopped fighting for us and we're gonna Keep Fighting until every LEGAL vote is counted!" Last Thursday, he also tweeted: "I Stand With President @realDonaldTrump. We must count every LEGAL vote." Trump also sent him to Capitol Hill yesterday where he was supposed to brief congressmen on the pandemic, but really he was there to give Republicans information about the election. Which is over. Pence said words about voter fraud and lawsuits, but he had nothing to back up any of his claims. So, clearly, Mother's Husband is ready for a big vacay:
Pence heading to Florida for a little beach time, tomorrow through Saturday, I'm told. @ZekeJMiller earlier reported FAA alert on scheduled travel.

"President goes to Palm Beach; I go to Sanibel Island," @VP in February. "We love going there. Been going there for 30 years."

— Jennifer Jacobs (@JenniferJJacobs) November 9, 2020
Pence is still (nominally) the head of the coronavirus task force, which is doing such a bang-up job that nearly 60,000 Americans were hospitalized with the coronavirus ON MONDAY. Health experts think that America could soon hit a grotesque marker of 200,000 infections A DAY. Oh, and did I mention the fact that Pence tried to give Donald Trump credit for Pfizer's new corona-vaccine? Within an hour of the Trump administration trying to take credit for the vaccine, Pfizer's CEO said Mike Pence is a liar and his company had zero interest in working with this administration.
Besides all of that, it just looks stupid for Pence to be jetting off on vacation while Republicans continue to insist that Trump "won." I mean…
Photos courtesy of Avalon Red, Getty and Backgrid.