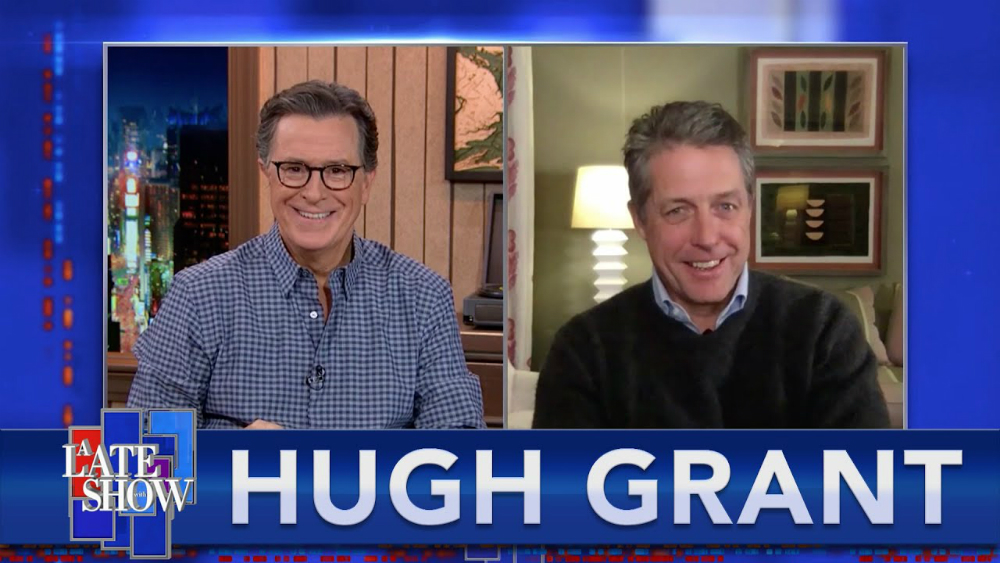 I have a Hugh Grant problem. I have always found him delightful even though I know he's a curmudgeon and probably an ass. It started with Four Weddings and a Funeral, when he reminded me of my best friend. So I've become a long-term Hugh Grant apologist. No matter what he's talking about, he makes it sound so charming – even his description of battling coronavirus. As he's explaining what it's like to lose his ability to smell, I'm batting my eyelashes thinking, "gosh, I'll bet it'd be fun to sniff garbage cans with Hugh." Hugh called into Stephen Colbert's show to promote The Undoing on HBO. He told Stephen he was calling from a deserted hotel in London due to the recent second lockdown in England, which is when the conversation turned to COVID. Hugh said he and his wife, Anna Eberstein, got it in February and slowly realized what was happening as their symptoms. He said his first symptoms were extreme, but it was when he lost his sense of smell that he knew it was probably coronavirus. However, he kept trying to smell stronger and stronger scents because he didn't want to believe he had it. I'm posting his quotes from E! first because when you read them, they sound frightening.
Hugh Grant and his wife Anna Eberstein have recovered after battling coronavirus early on in the pandemic.

During a virtual conversation with Stephen Colbert on Tuesday, Nov. 10, The Undoing star revealed that he experienced symptoms in February. "It started as just a very strange syndrome where I kept breaking into a terrible sweat," the 60-year-old said on The Late Show. "It was like a poncho of sweat, embarrassing really. Then my eyeballs felt about three sizes too big and this…a feeling as though an enormous man was sitting on my chest, Harvey Weinstein or someone."

Then, Grant realized he couldn't smell anything while walking down the street and he started to "panic."

"By then people were just starting to talk about this as a symptom," he told Colbert. "And I started sniffing flowers, nothing. And you get more and more desperate. I started sniffing in garbage cans. You know, you want to sniff strangers' armpits because you just can't smell anything."
Earlier in the interview Hugh said that he had just recently been tested and still has the antibodies, which is confirmation that what he suffered in February was coronavirus. It also sounds like none of Hugh's children ("dozens", as Hugh joked) got the virus, which is good. They do not get into details about why Hugh is in a hotel and whether his family is elsewhere. He speaks briefly about quarantining with his wife and their children the first time. My guess is he is probably in the hotel for promotional duties, but my other guess is he signed up for that as soon as he could to avoid being stuck in the house with toddlers again. I get it, I couldn't do it and I'm a decade younger than him.
However, while discussing his first lockdown with his young children, Hugh goes deep on his newfound appreciation for Barbies, which came from playing them with his kids. Stephen tries to cheapen it by turning it into "Barbie porn." I know Stephen has a show to sell but as a Keyholder of the Malibu Barbie House Society (that's not a real thing, don't worry), I can tell a true Barbie fan from another and I think Hugh gets – I mean truly understands – Barbie's appeal. His words of Barbie romance aren't salacious, they are poetic. His Barbie enlightenment only worsens my Hugh problem, I have to tell you.
Here's the interview. As I said I posted the quotes first because when you hear Hugh talk about the virus, he makes it sound far too entertaining: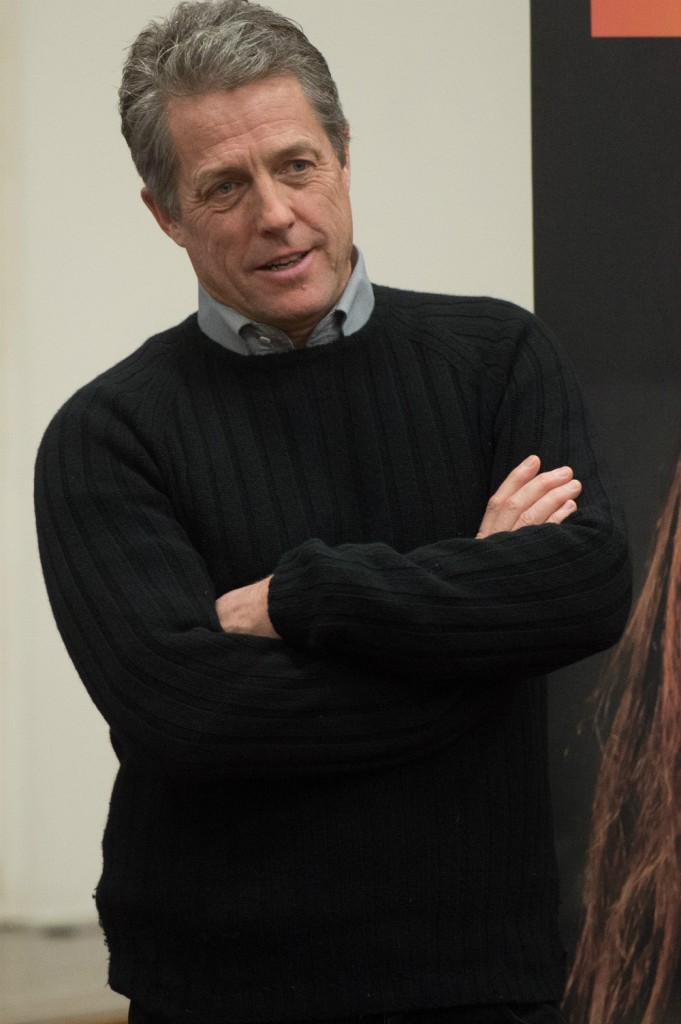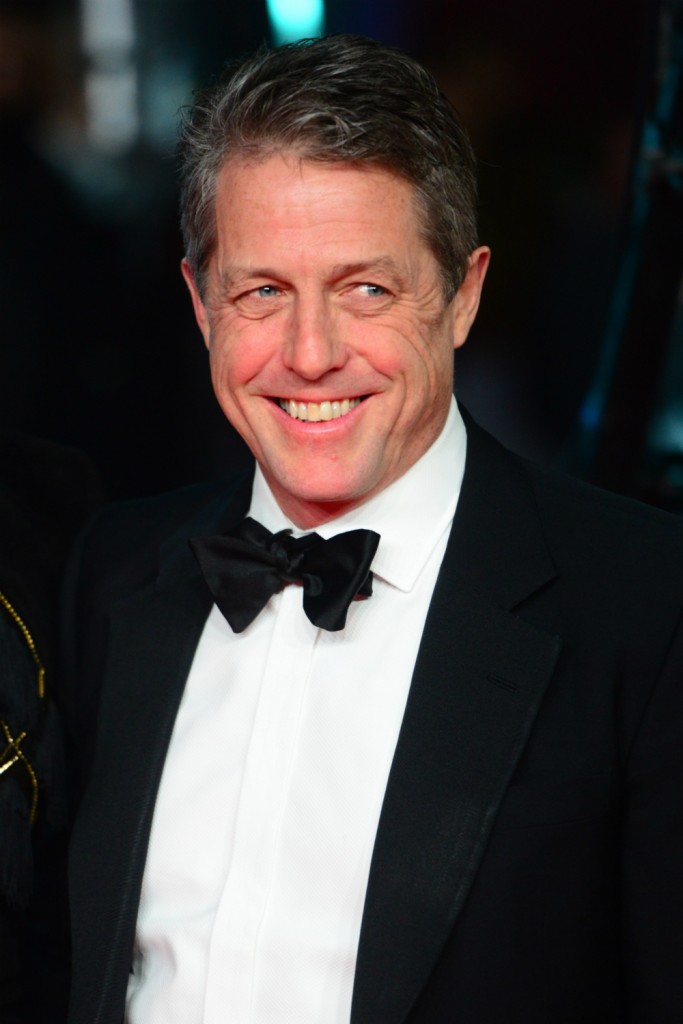 Photo credit: YouTube and WENN/Avalon